We have work to do
A lot of issues persist in the shrimp industry. We mapped out the issues so we can start working towards change.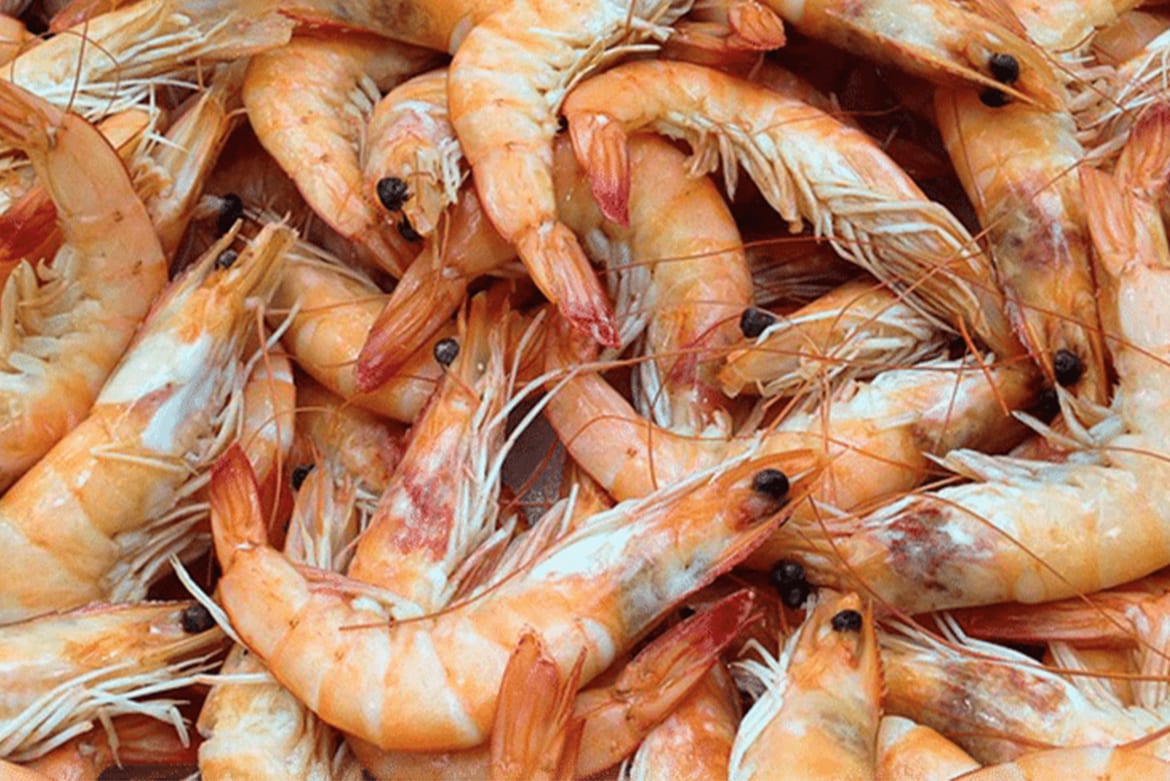 The issues
The lion's share of the tropical shrimp we consume in Western and Northern Europe comes from Asia. The largest Asian exporting countries to the Western and Northern Europe are India, Vietnam, Thailand and Bangladesh. These countries produce almost solely for the export. Cleaning shrimp is a job that is done mainly by women in Asia. Most of them are poor immigrants who moved to the big cities in their search for a job. Their paltry wages are even further decreased by numerous deductions, such as costs related to migration status (passport and work permit related costs), and punishments for exceeding toilet restrictions. In conclusion: Living wage and income for shrimp peelers is hard to find.
What is going on?
A large part of the shrimp production is prepared to some extent in these countries before it is exported. Large factories dedicate themselves to more refined forms of processing, such as cooking, breading and seasoning the shrimp. The most labour intensive work is the pre-processing phase: removing the heads, veins and hard shell of the shrimp. The pre-processing of the shrimp is very delicate work and can only be done by hand. It is usually performed by a large labour force at pre-processing facilities.
Work in the fishing industry is considered a '3D-job': dirty, dangerous and demeaning. This type of work is low-skilled and is typically done by a vulnerable workforce: women who come from poor socio-economic backgrounds. Many of them have migrated from poorer areas or countries to find employment. This makes them extra vulnerable to exploitation. However, the living wage and income for shrimp peelers are so low that they have little chance of escaping their jobs in the shrimp industry.
"Asian shrimp cleaners get fines for exceeding 'toilet restrictions'"
Our work
While Asian shrimp workers only earn a few euros a day, European supermarkets had a turnover of about €3 trillion in 2012. These European supermarkets are the ones with the power when negotiating prices and terms and conditions with suppliers. They, therefore, have the power to change the abuse of Asian shrimp workers and ensure that the business is done with respect for human rights.
We are calling upon several European supermarkets to ensure that workers in their supply chains earn a living wage. In April 2015 we published the report Caught in a trap – The story of poverty wages behind Asian shrimp sold in European supermarkets which revealed the issues at stake in the Asian shrimp industry in which we focused on the human rights violations suffered by Asian shrimp peelers.
Read our report