Farmer Cards
Our low-tech solution to ensure supply chain traceability where connectivity lacks
What are our farmer cards?
They are cards powered with near-field communication (NFC) technology, like your debit card. By scanning the card every time a farmer sells his produce – say, a big bag of coffee – transactions are stored on our platform Trace. This is an important step in digitising proof of cash payments. Via a QR scan or SMS, farmers can verify the payments and access their data.
The solution works in conjunction with a mobile application for collectors, and is developed for areas with scarce internet and smartphone coverage.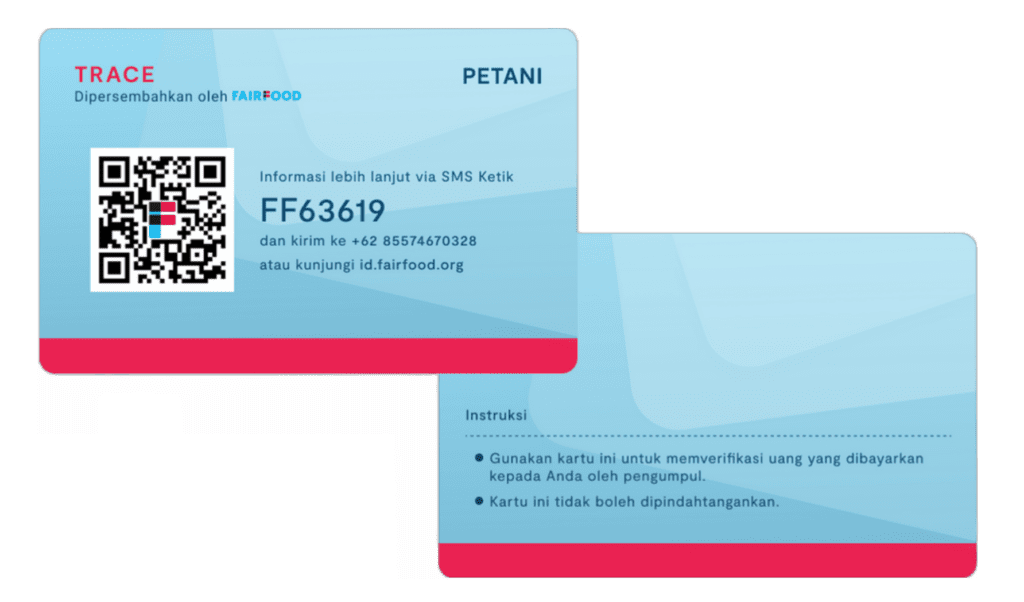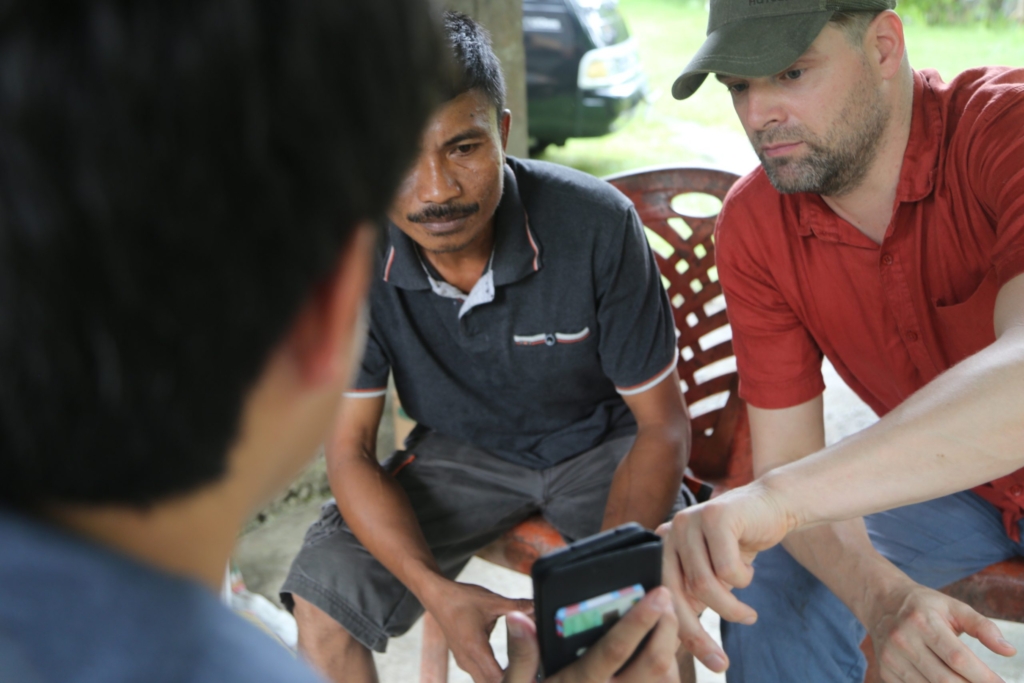 Why are they important?
As the first step for traceability, the farmer cards provide companies with the information to map out their supply chain, and connect with the farmers involved in it. Farmers also benefit from using the cards, as they enable them to store their transaction history and provide them information on where their products are being sold.
Benefits of digital solutions for farmers
How are they being used?
Currently, 340 farmers are actively using the Fairfood cards.
They have been especially successful in Indonesia, where we are providing the cards to smallholder nutmeg farmers, with the aim of making Verstegen's nutmeg supply chain fully traceable.
Farmer cards for traceable nutmeg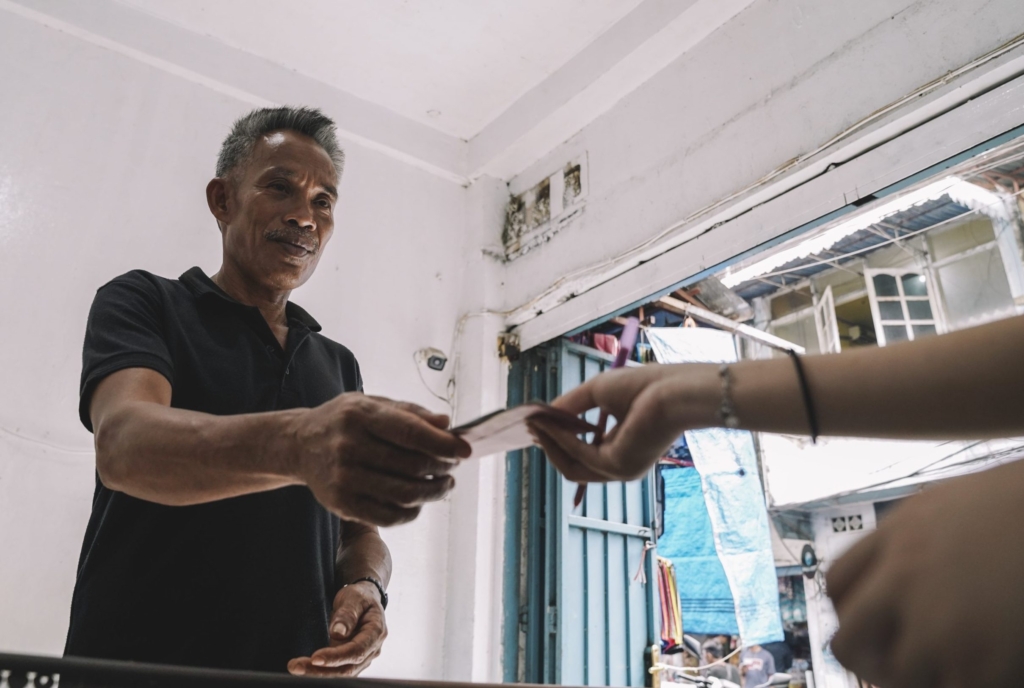 What does the process look like?