Farmers at the centre of our data use
Through our traceability solutions, farmers are responsibly onboarded onto digital supply chains.
Sparking digital rural development
As new global challenges arise, companies operating on an international scale are asked to show that they are not contributing to their worsening – think pandemics, social inequalities, resource depletion and climate change. Technology, thus, becomes an ally in providing essential data for companies to demonstrate compliance in a transparent manner.
Yet, innovations may pose new obstacles for rural populations in the realm of digital exclusion. That's why, at Fairfood, we envision a future where all stakeholders benefit from digitised value chains. We therefore put the farmer at the centre of all data processes – as data providers, as implementers of these technologies, and ultimately as beneficiaries of the value this adds to the final product.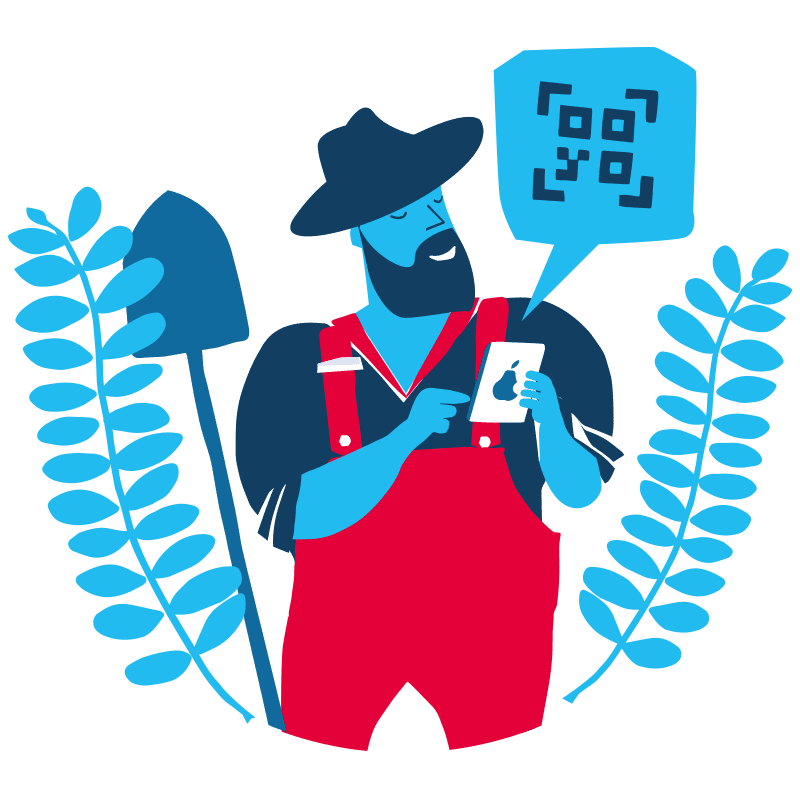 Designing for the user
By taking on the role of a "data steward", Fairfood mediates between stakeholders in the supply chain, and ensures a farmer's agency over their data. The farmer remains in control during the data collection process, and ultimately receives additional compensation for data-sharing as a new source of income altogether.
Read more
With our Fairfood Farmer Cards, we assure inclusion of even the most remote farmers; also without a phone or bank account, they can keep financial records. It takes one scan and you're able to digitise cash payment receipts, while end users can verify transactions themselves. Rural workers are not only included in the data process, but also learn and consent with what's in place.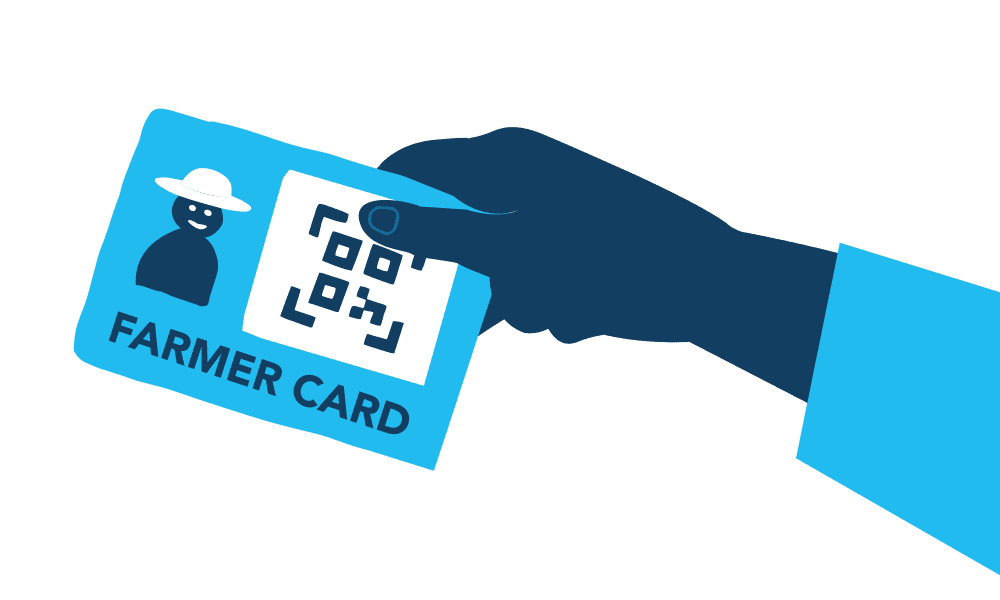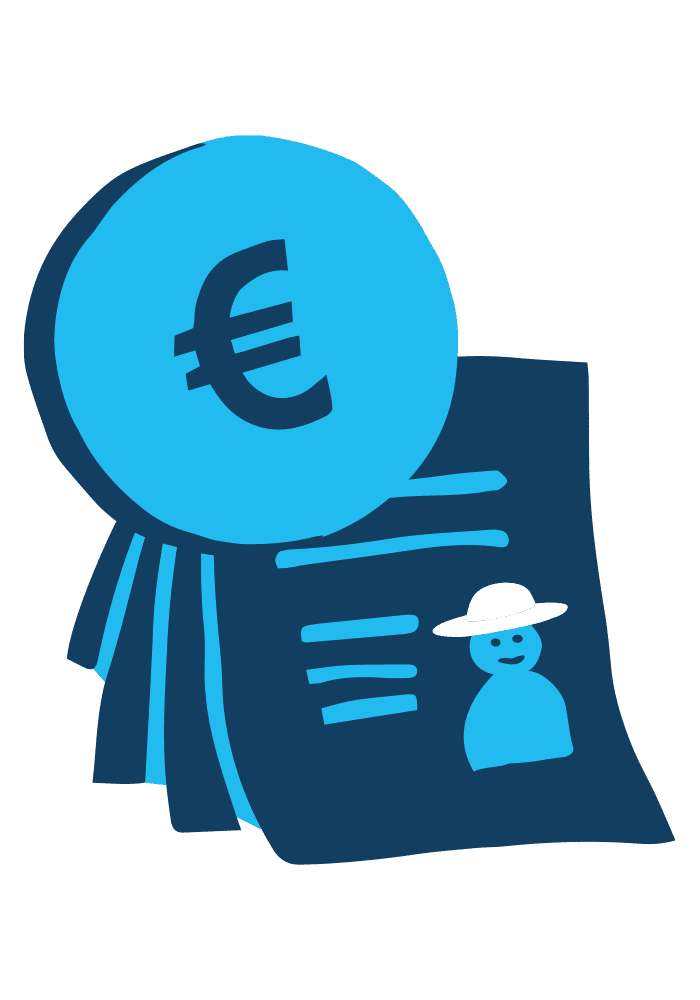 Quality data, fair compensation
Yes, it's a win for everyone. Digital records of transactions help farmers with accounting and applying for micro-loans – supporting their enterprises and rural financial inclusion. In the end, farmers are compensated as data providers. Traceability thus becomes an additional source of income for farmers, and all stakeholders benefit from reliable and verifiable data.
Read more
Fair Data Principles
So how can innovation and inclusion go together? As rural communities are onboarded to a digital economy, we advocate for greater data responsibility. Learn about the Fairfood principles for fair use of data.
Download report
Learn about Trace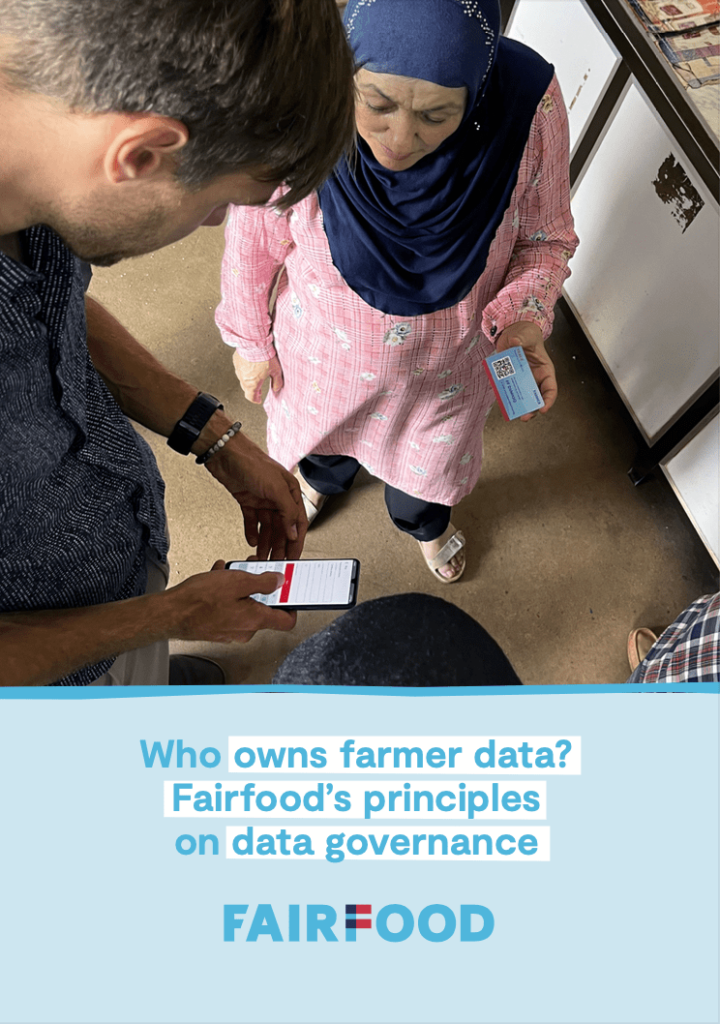 "The fiduciary data stewardship role played by Fairfood has resulted in increased trust and confidence in data sharing, better communication of data claims and benefits to stakeholders, improved consent and understanding of data ownership, as well as a stronger negotiating position for farmers and ensuring that farmers' voices are heard in the use and collection of their data." – From a case on our partnership with Verstegen, done by USAID, Bill & Melinda Gates foundation, DAI, Development Gateway and Athena Infonomics.
Download the case study
Or read the full report
Best reads on farmer's connectivity and inclusion: