Uncover the human fingerprints on your products
Who are the people behind your products? How are they doing? Explore the story of your supply chain with the blockchain tool Trace.
How does it work?
Discover your chain
The blockchain tool Trace connects supply chain partners. You build up the chain digitally by inviting partners (1-up-1-down) until the first link – the farmer – is reached. Trace is easily accessible, even for smallholder farmers in low tech environments.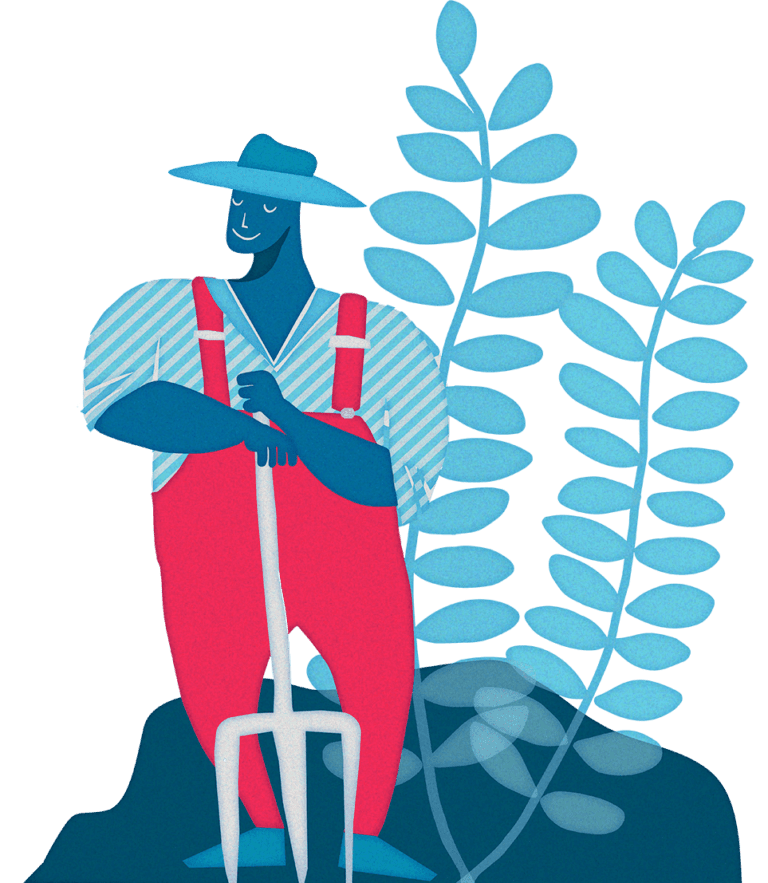 Trace your products
Every transaction for each product is registered, from the purchase at farm gate until the final sale to the consumer. These transactions together form your personal product chain. Blockchain offers the possibility to safely store this data, while with Trace you can make the product chain transparent.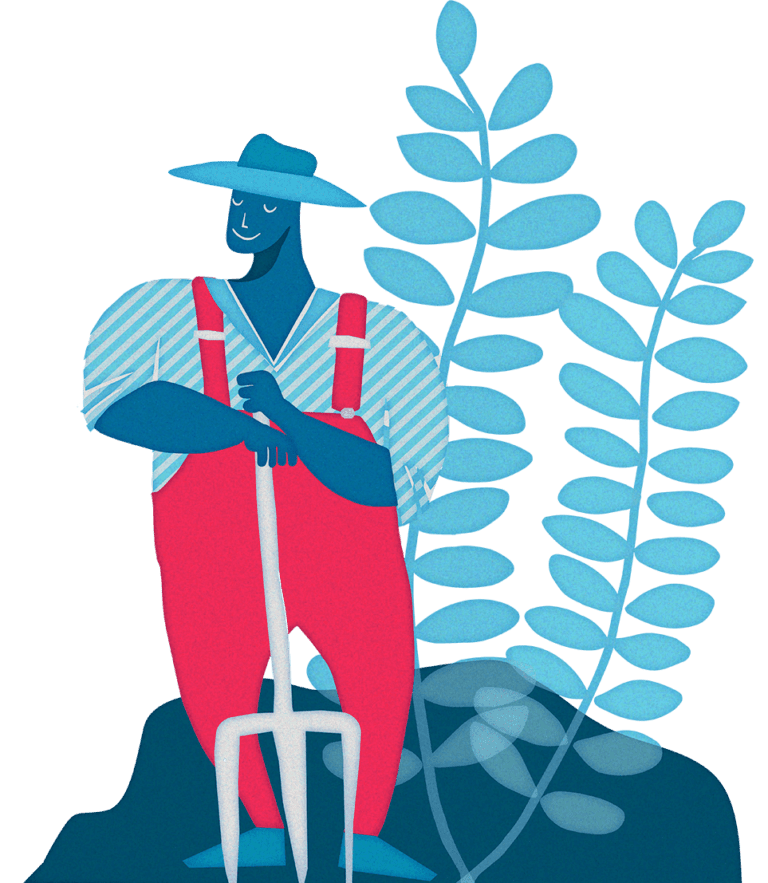 Verify brand promises
Is your product organic? Did the farmer receive a fair price? Trace allows you to prove your promises. The proof can be shared with consumers. The blockchain tool Trace holds a library with a series of claims related to social, economic and environmental issues. Of course we can develop a specific claim for your product.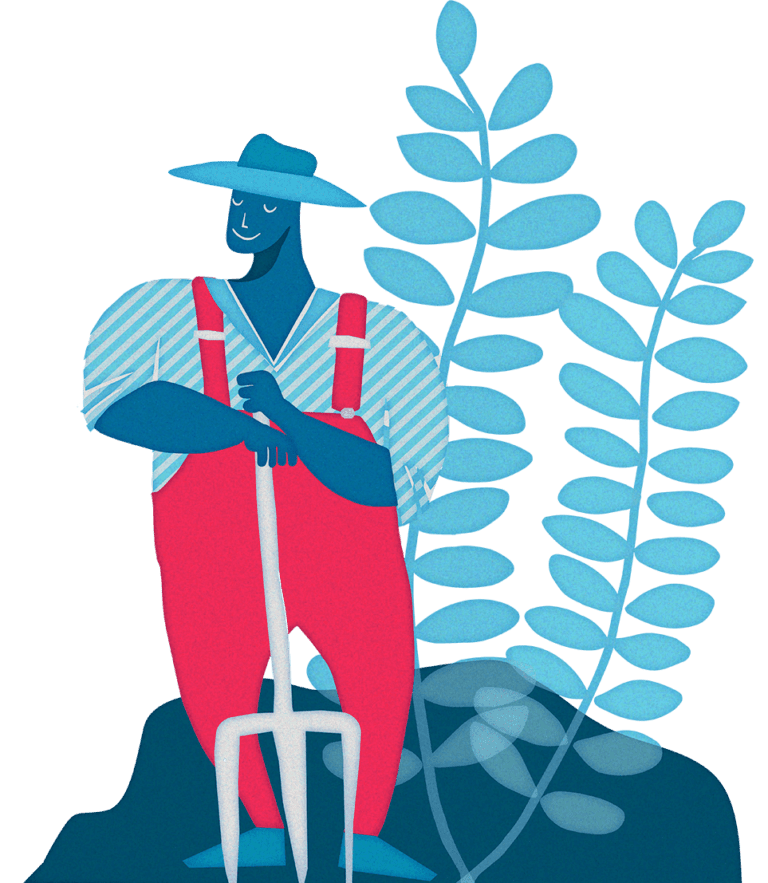 Tell the whole story
Trace is the final link in your storytelling. Through a link or QR-code that is placed on your product, consumers land on an interface where they can walk through the whole product history. Check out the journey of Trabocca's coffee, one of Trace's first users, to get a taste.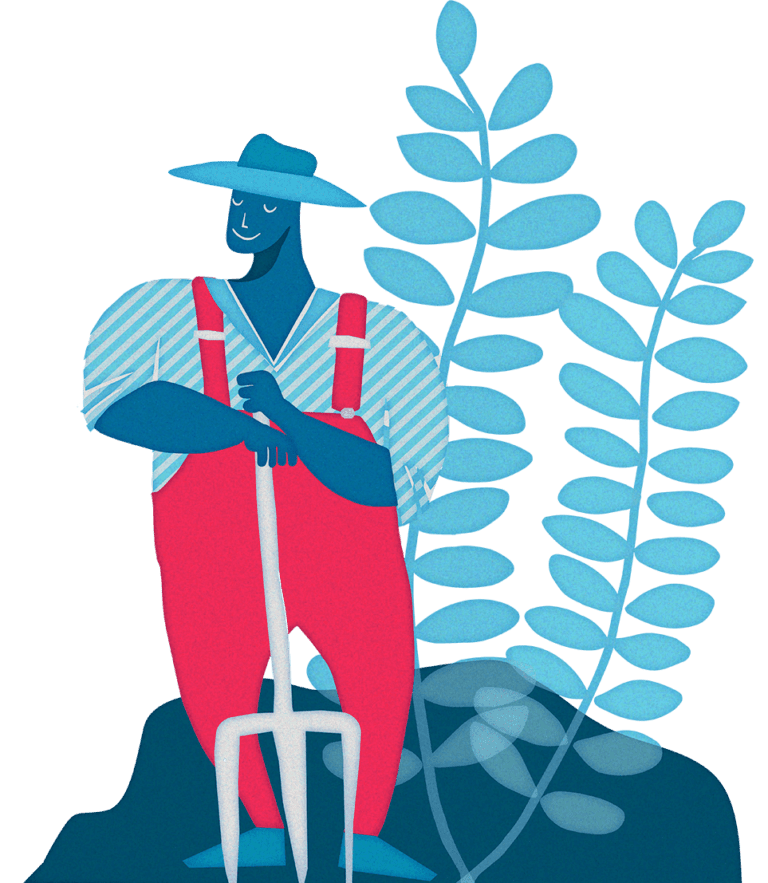 Set ambitions and share added value
The ultimate goal: by providing you with new knowledge of your chain, Trace allows you to evaluate your sustainability ambitions. Moreover, discover to whom in your chain the newly transparent information adds value, and distribute that value proportionally across the chain.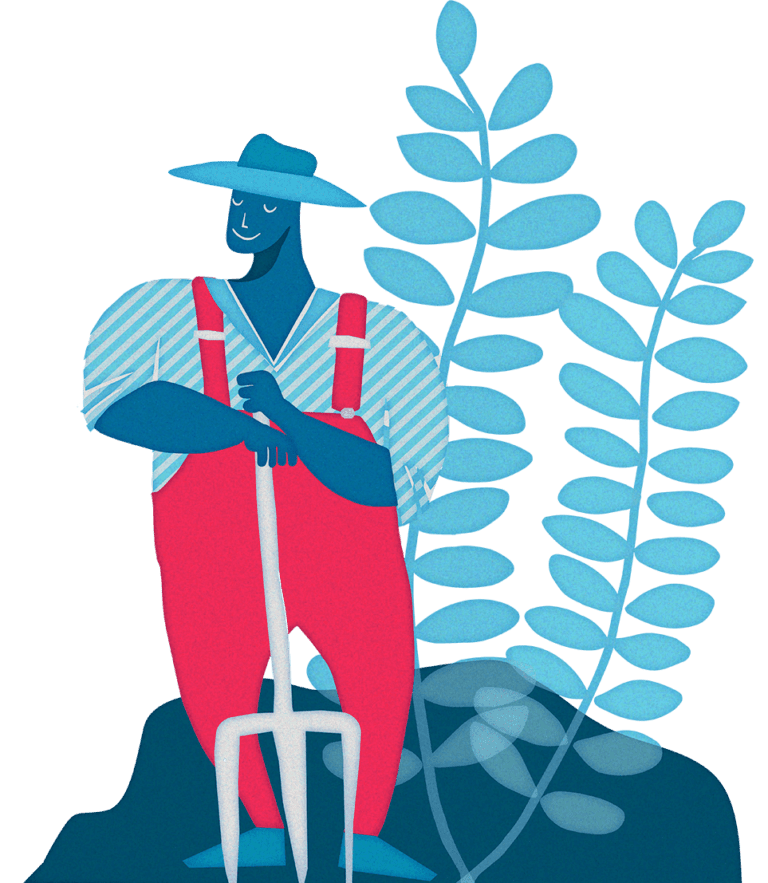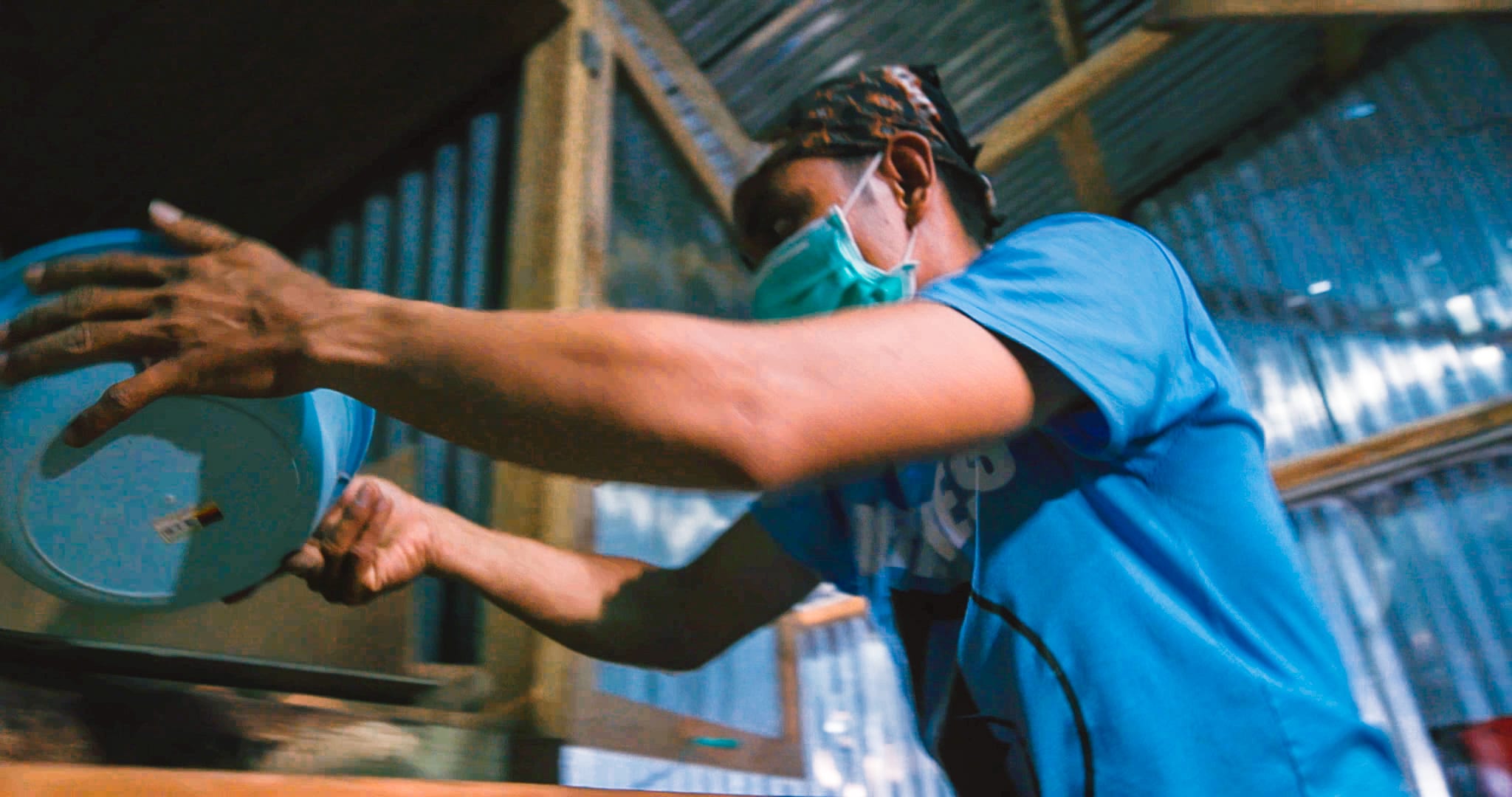 Why should I use Trace?
Go beyond trust: offer direct proof for your brand promises
Future-proof supply chains: consumers and governments are demanding transparency
Resilient supply chains: better, central communication
Resilient farmers: give farmers access to knowledge, markets and financing
Ultimate storytelling: share your story on your personal interface
Telling your story
Every food product traced with Trace automatically generates an interface that displays your supply chain. This allows you to share the story of your product and the farmers behind it with the last person in the chain, the consumer. Storytelling made easy!
Check out the interface
Stories that were already told
Trace Talks: learn more about Trace
Do you also want to use Trace?
Do you already have a question?
What is a blockchain?
A blockchain is a distributed ledger that allows information to be captured and shared by a community. In this community, each member maintains their own copy of the information and all members must collectively validate each update. This provides a network with a single source of truth to work with. Very similar to a Google sheet, but better. Why? Because with blockchain, data can only be added according to a certain set of rules controlled by the network, and once added, the data can never be altered or deleted.
What is the added value of blockchain? 
The ingredients of our food travel thousands of miles until they end up on our plate. The chains are long and complicated and therefore not always equally insightful. Blockchain technology can provide transparency and ensure that captured data can be more customized and remains in the hands of the user. This makes blockchain a fair platform where data can be exchanged, even within competitive value chains. It creates an open food supply chain, from farmer to consumer. Both farmers and consumers will have access to important information. 
The farmer will have a view on further processing of his/her product, such as the quality label which is awarded at a later stage. In addition, the nutmeg farmer confirms, for example, that he has received a certain price for a certain quantity and type of quality. The consumer can see exactly where the product comes from, but also whether sustainability and quality promises are being fulfilled. The advantage is that sustainability and quality requirements on the blockchain can be guaranteed. 
Who owns the data on the Trace platform?
The data uploaded on the Trace platform will always remain in the user's hands and will never be used or resold by Fairfood or other parties without explicit permission.
How much time will implementing the tool cost?
Over the past two years, we have been mapping the entire process of tracing products, signing up chain partners and offering transparency through blockchain. Our goal was to make the Trace process as easy as possible so that we can now make it available to everyone at an affordable price, including companies that don't yet know where their products come from. At the same time, this is a platform created to bring a systematic change within food chains. Change creates friction. So, the correct implementation of a sound solution will always take attention and energy. To this question, we don't have one simple answer, but do get in touch so we can make an estimation for your company.
How does Trace relate to certifications?
Certification labels have done a great job and raised a lot of awareness among consumers when it comes to social and environmental sustainability. Nevertheless, with current practices quality marks are reaching their limits. They will be the first to admit this. One problem with certification is that they only offer one standard, while every product and product chain is unique. To summarise this complex ecosystem of people, activities and processes in one binary certificate – fair, organic – is not enough. The next step lies in transparency and traceability – in connected chains and chain partners who can take their responsibility. Various certifiers, too, are looking into this. Trace is the next step. In the future, certification labels could potentially serve as a partner on the Trace platform. Fair trade or organic certifiers could act as the verifier of claims that are made within the Trace platform, be it with more transparency than current certification offers. 
Does Trace give total transparency on prices on all levels, from farmer to end user?
Trace gives transparency on data that is collected and shared by supply chain partners. If all supply chain partners choose to share price data, then Trace can give that transparency, yes. This is not always the case nor is it always desirable, though.
How do you make sure the farmers are actually wanting to be listed publicly and that they understand the consequences of being listed publicly?
Trace users, not Fairfood, are responsible for entering data – including farmer lists – correctly. Getting consent from farmers is part of this responsibility. Trace helps users register consent in three ways. If farmers are online, they can give consent via the signup page. If they have SMS, they can give consent via SMS. If they have no phone, they can give consent via a consent form or via a transaction receipt. 
We very much respect every stakeholder's privacy and will only continue to encourage to only display certain data after consequences have been explained and contracts have been signed. Moreover, we advise to only use a farmer's first name and her or his location with an approximation of x kilometres. 
Please note that Trace isn't just meeting the needs and wishes of food brands and consumers on the far end of the supply chain. For farmers too, there is an incentive to use the platform. For one, they will learn where their products travel and, with that, may learn about (quality) preferences down the chain. Moreover, the platform can serve as a digital log of past transactions, that may be used when applying for financing at banks. Of course, this is assuming the farmers have access to adequate technology. 
Furthermore, we are looking into ways to compensate farmers for the time, data and energy they put in Trace. Both with Trabocca and Verstegen, we are actively exploring how much value Trace adds to products – to whom in the supply chain is the transparent product information of added value? Be it a consumer, a marketing team or, say, a coffee roaster. The next step is proportionately channelling this added value back to the farmer, serving as a new source of income. 
Do the farmers require internet access for using the Trace platform?
No, farmers do not necessarily require an internet connection or a smartphone to access the platform. They can interact with the system via basic mobile phone using SMS service. Producers can also designate a proxy (co-operatives, CSO's etc.) to make use of the platform on their behalf.
How is the data collection handled when there are local buyers in the middle of the chain?
We understand that identifying the local buyers is often not a possibility in your supply chain. In such cases, traceability stops at the collector level. In such cases, we suggest incentivizing collectors to share data or to follow proportional traceability where known nodes of your supply chain are logged on to the system.
What are the major challenges that the current users of Trace have faced?
The major challenge that users face is the difficulty in data collection. We make this process simple by integrating with existing data systems (so that data is automatically processed), and through bulk uploads of data via simple excel sheets. Once the technical challenges have been minimised, it is a matter of training users on how to work with the system. After an initial startup period, working with Trace is usually no more than periodically uploading an Excel sheet.
See all FaQ's