Climate resilient farming communities
We support farmers in becoming more climate resilient, thus securing food production in the face of a changing climate, while reducing the impact of agriculture on the environment.
What is Climate Resilience?
At Fairfood, we are committed to promoting the transition to a sustainable food system. One that can withstand the challenges of a changing climate. Part of this journey is therefore to support the development of climate resilient farming communities, where farmers can continue to produce food even in the face of changing weather patterns.
According to C2ES climate resilience can be defined as follows:
"The ability to prepare for, recover from, and adapt to impacts from climate change."
The pace of climate change quickens and the impacts – think prolonged droughts or heavy rains, sometimes resulting in floods – are a daily reality for small-scale farmers. Especially in low- and middle- income countries, these farmers struggle to adapt to this new reality; often, their income is too low to invest in making their farm more climate resilient. An unusual long dry season can therefore lead to a failed harvest, and even destroy a farmer's livelihood.
We need to reform agriculture to combat the climate crisis, ensuring food security for all! Together with companies, cooperatives and farmers, Fairfood works on creating innovative and sustainable solutions on climate resilience.
What we do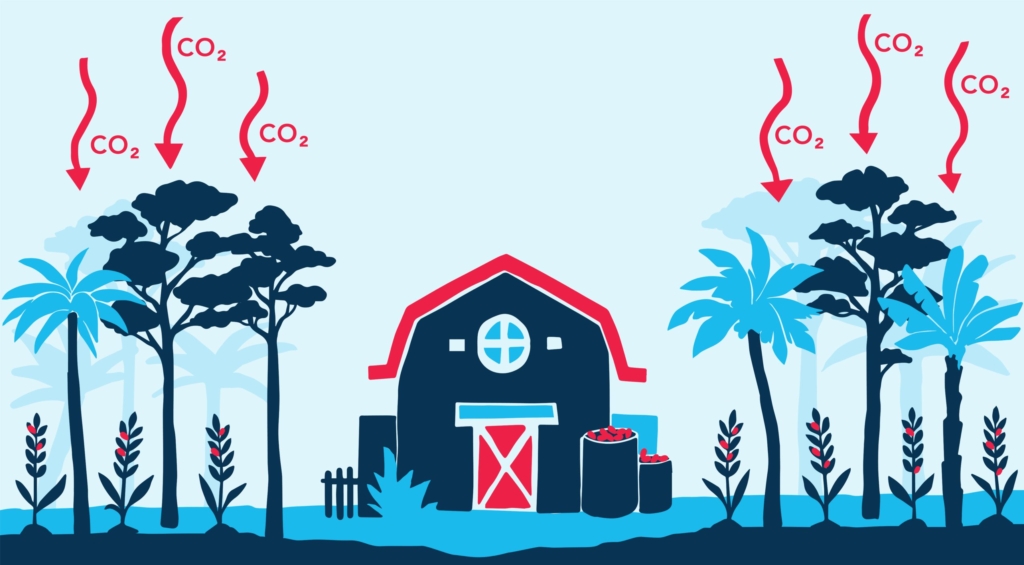 Carbon insetting
When a company works within its own supply chain to reduce and store CO2, this is called insetting. Companies that want to reduce their own emissions, can do that by supporting farmers to plant trees, switch to agroforestry and helping them prepare and adapt to climate crisis related events. Next to the plantations becoming more climate-resilient, it allows farmers to sell carbon credits to companies looking to offset their emissions as a new income source, thus creating a whole new income source altogether.
We tackle this vision in our new programme together with Solidaridad, Cool Farm Alliance, &ranj, Rabobank and a whooping contribution of 12.7 million euro by the Dutch Postcode Lottery
Read more (download)
Agroforestry
Agroforestry can be a game-changer for farmers, as it allows them to plant trees and larger shrubs between regular crops, providing protection against extreme weather conditions. Moreover, the planted trees help to absorb CO2 from the air. There's more: agroforestry can improve farmers' livelihoods with income diversification (that is: new crops from the shade trees and shrubs) and promoting local biodiversity, making it a win for both the environment and farmers.
In a new partnership with Verstegen Spices & Sauces and Indonesian white pepper farmers, we are working on the adoption of agroforestry. More about this project soon!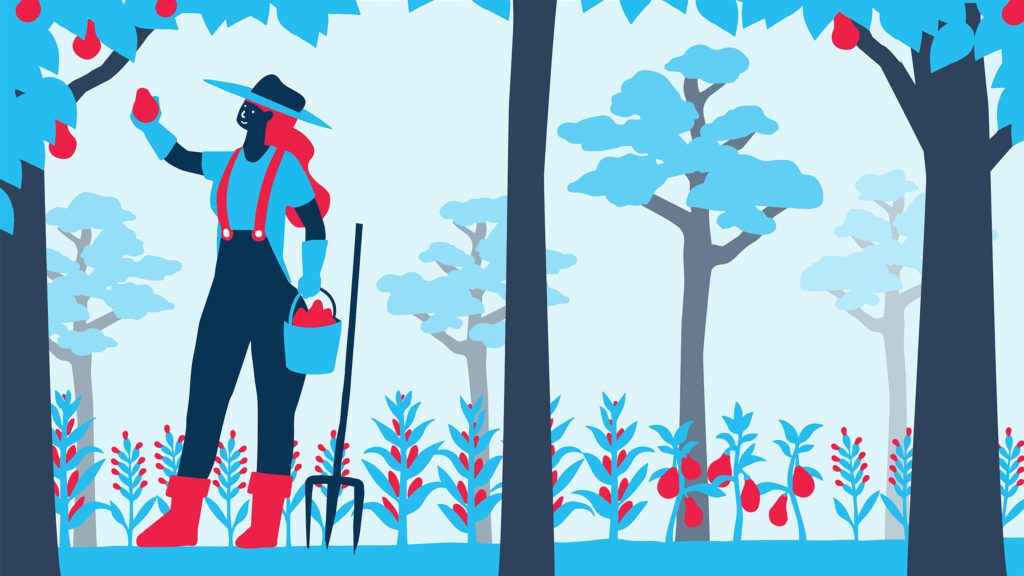 Best reads on Agroforestry and climate resilient farming communities: