Coffee talk: Good Beans
During our WAKEcUPCALL campaign, we met quite a few passionate, idealistic coffee makers – we called them the leaders. In this interview series we share their story. Today: communication trainee Dylan went to coffee with Cody Reid-Dodick, a partner in Good Beans.
As I made my way to Good Beans, located in the heart of Amsterdam, I already had an image in my mind of what the café, who sells cans of their so called 'fucking strong coffee,' would look like. The word 'flashy' may have run across my mind. I was picturing a sterile-looking shop prominently displaying their signature cans.
I couldn't have been more wrong. This small café is cozy, inviting and unassuming. A grinning Cody stands behind the bar happily chatting with and serving a customer. As Cody will go on to tell me, the two pillars of Good Beans are ethical sourcing and approachability: "Good Beans is on a mission to make ethically sourced specialty coffee more approachable." As far as achieving the first goal goes, the specialty coffee brand is well on its way to ethical sourcing—but more about that later. Approachability, the second core tenant of Good Beans, means they want to talk about the way they source in a more approachable way—Good Beans is the anti-snob café.
Good Beans' coffee is just as impressive as their mission statement. Cody's barista skills are on par with any high end 'snobby' café. As he tells me about their mission, he's been skillfully preparing a cappuccino for me. Pouring the milk between two jars, each time increasing the height between the jars. After my first sip I realize why it's called 'fucking strong coffee.' It's no gimmick, this stuff is strong. The perfect mix between bitter, acidic and sweet.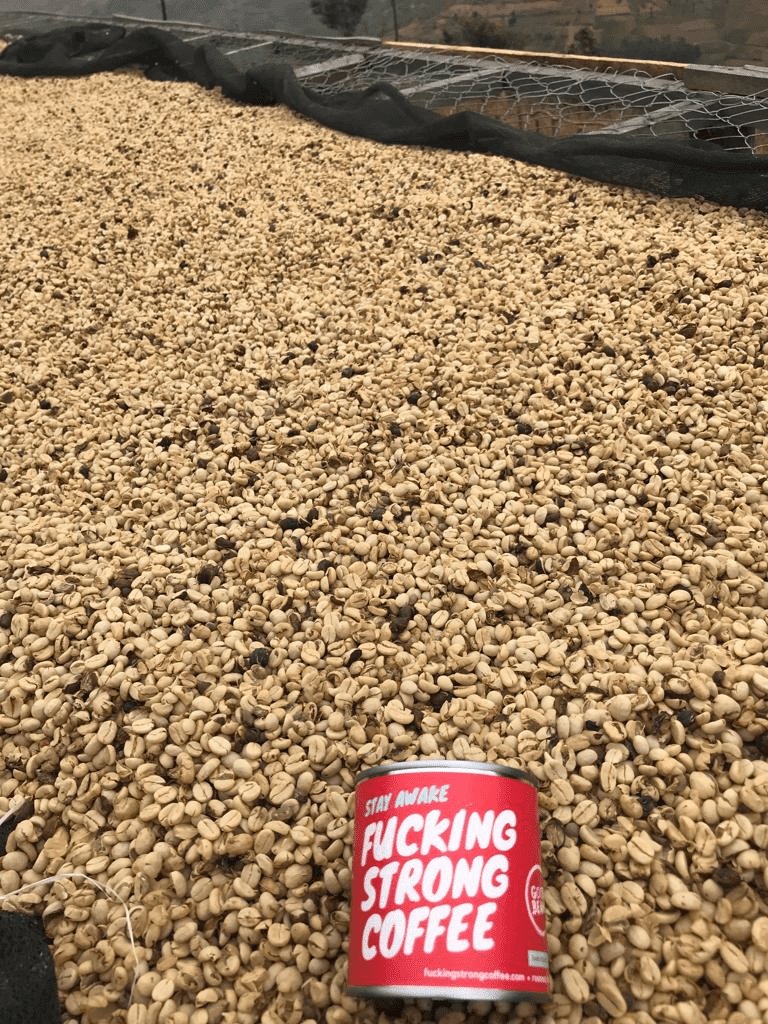 Despite Cody's enviable barista skills, his real passion lies with ethical sourcing, and this passion is perfectly reflected in Good Beans' operation. They do more than talk-the-talk, they walk-the-walk. Recently back from a trip to Rwanda to see where their coffee beans come from, Cody discusses the importance of supporting small-scale farmers and forming lasting and ethical partnerships with these producers.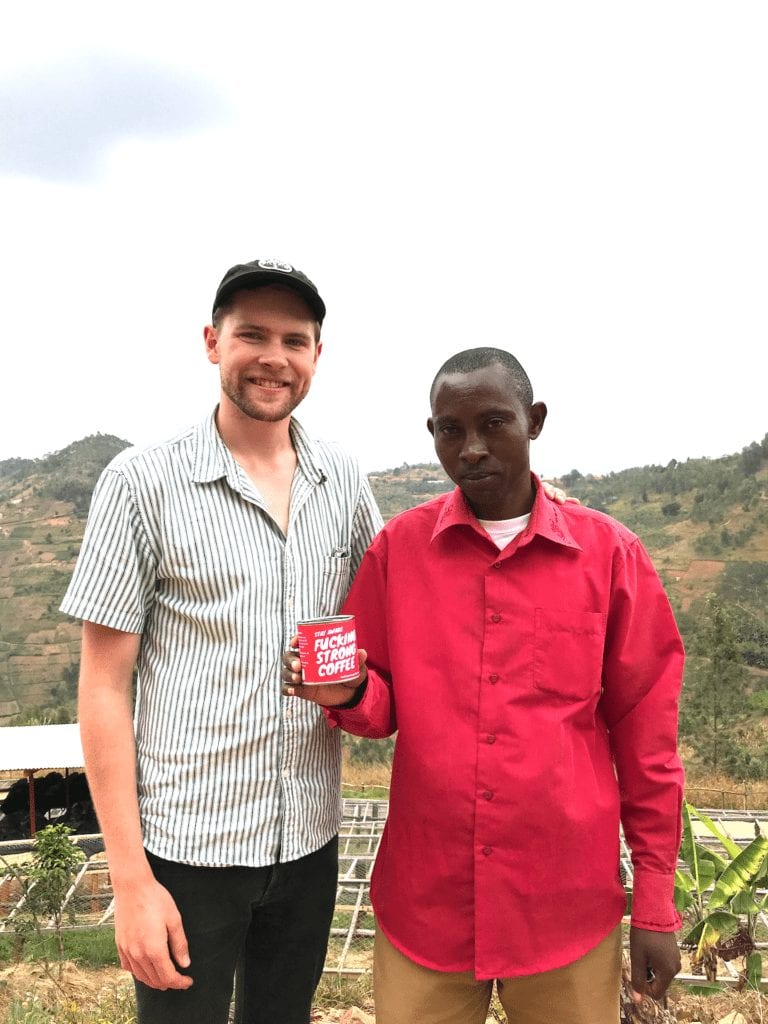 From the source
Good Beans sources their coffee exclusively from a coffee farmers' collective in Gakenke, Rwanda called Twongerekawa Coko which consists of around 300 small-holder farmers. Rwanda's coffee region is primarily north of the capital, Kigali. Good Beans' collective is an hour and a half to the north-west. By purchasing coffee from this collective, they empowers small-scale coffee farmers. Their support goes further than simply paying the farmers a fair price, it helps to build a self-sustaining and empowering community around coffee farming.
Cody was inspired to see how the coffee collective was supporting positive change in the community—the building of an entrepreneurship school, female representation on leadership councils. "It's a testament to collective ownership and also working with the right collectives. This collective is not just community owned but it's really community focused," Cody says. The decisions around reinvestment within the collective is a community decision that's based on improving the community as a whole.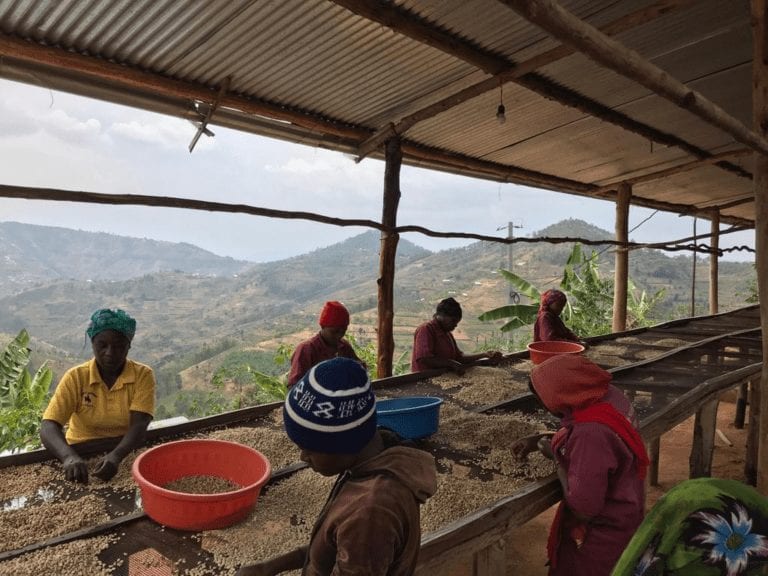 Creating connections
Good Beans is on a mission to change the way we speak about the coffee industry. They go deeper than saying the superficial "we care about the farmer." Good Beans cares about the whole structure. Cody points out an obvious disconnection that many of us miss: those who drink coffee usually don't know who grows it, and those who grow it usually don't drink it. They want to fill in those gaps and create connections within the coffee industry—does this remind you of a certain WAKEcUPCALL campaign?
Cody describes how when he visited the coffee farmers' collective in Rwanda, he witnessed firsthand how valuable these trading relationships can be. "There's so much behind a cup of coffee, the amount of labor, care and logistical behemoth. Then the political and economic logistics—there's so much that can be done with coffee."
Both Good Beans and the farmers' collective benefit from a trading relationship based on mutual respect. "Just because we pay the premium (for their coffee beans) doesn't mean we should be the ones to redirect that premium," Cody says. In fact, the Twongerekawa Coko collective decided to redirect their premium towards developing a sustainable and innovative irrigation technique, creating employment and leadership opportunities for women, and building the school we discussed earlier.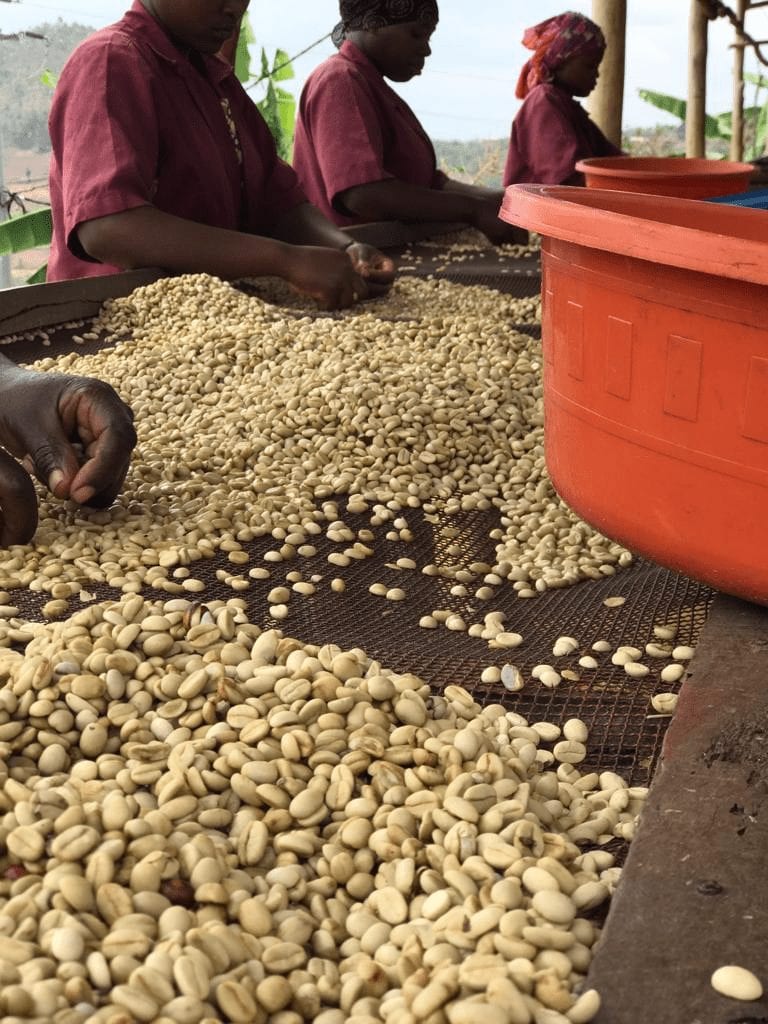 The future of Good Beans
After hearing about Good Beans' inspiring mission and work you might be wondering what its future looks like. While Good Beans obviously knows the ins and outs of the coffee industry, Cody is clear: him and his partners aren't 'coffee evangelicals.' They have a broader vision than just 'good coffee,' they want to look at the whole picture. Cody's vision is that one day Good Beans will become its own kind of 'certificate.' Certifying to coffees shops and consumers that the coffee they're buying aligns with the principals and standards of Good Beans.