How traceable quality cocoa and decent incomes connect in Sierra Leone
After a year of virtual collaborations to build the RECLAIM Sustainability! Innovation pilot, Fairfood and Solidaridad West Africa were together in the field to start tracing cocoa in Sierra Leone, taking one more step to prove the business case for fair value distribution.
It had been a long time since we hit the road, but the Fairfood team was back in the field, this time to start tracing cocoa in Sierra Leone. After the Honduran coffee pilot, kicked off last June, we have now unlocked another phase of our RECLAIM Sustainability! Programme in which we work closely with different value chain players to trace cocoa and build extra value for farmers through data collection.
This pilot will enable local buyers to inform businesses, retailers and consumers about where and under what conditions their products are coming from. "Farmers are constantly providing evidence about quality and payments that adds value to the final product, so it's only fair that they benefit from the profits", Fairfood's director Sander de Jong explains. Thanks to what we like to call a "Data Premium", an extra amount can soon be paid to these farmers for the data they share, which, through our Trace platform Trace, will end up directly in their pockets.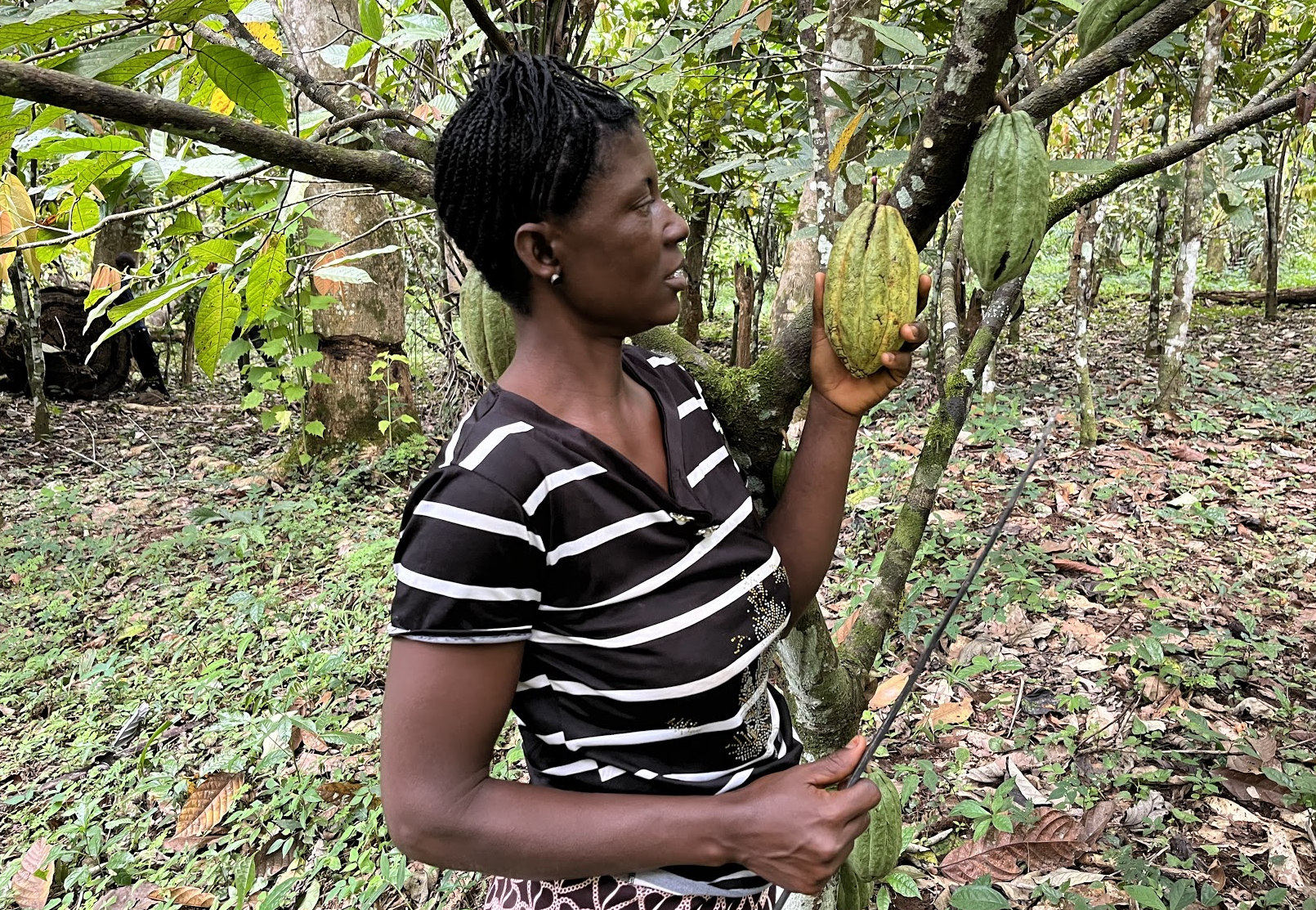 In a country where 60% of the population lives in poverty, reclaiming true sustainability starts with reclaiming actual sustainable relationships that allow the people who produce our food to earn a living income and have a say in the decision making process
A chain of challenges
Together with Solidaridad West Africa, we have been able to meet with, listen to, and learn from many of the key actors in Sierra Leone's cocoa value chain – farmers, local exporters, and government officials. Immersed in conflicts since its independence in 1961, the country ranks 181 out of 189 on the Human Development Index, and has the majority of its population living in rural areas. Working on solutions to empower rural food workers and their communities, then, is an urgent matter.

With a relatively small production compared to other West African countries such as Ghana and Côte D'Ivoire – which together supply 70% of the supply sold on the world market – Sierra Leone's production has steadily risen in recent years. But unlike its neighbours, Sierra Leoneans do not plan to win with quantity. "The ambition is for consumers to identify chocolate made from Sierra Leone cocoa and see this as a good reason to buy it. Quality will be our competitive edge," says Ibrahim Sannoh, manager of Randlyn Holdings Ltd., local buyer working on Sierra Leone's first batch of traceable cocoa. This means that if quality can help lifting farmers out of poverty, the Dutch market can play a big role in supporting this transition. And that's where traceability comes into play.
Decommodifying cocoa
Starting the conversation about quality can be tricky, as most cocoa producers have never seen or tasted chocolate. Tewa Moseray, cocoa farmer supplying Randlyn Holdings Ltd, is one such example. A mother of seven daughters, she has worked as a farmer since her husband's death, but hesitates when asked whether she wants her daughters to follow her path. "Women shouldn't do this work", she shares, hinting at the violence and lack of support on the ground. The goal is for her daughters to make a living in the city, but she is also unsure if that option is really at stake. "Everyone needs cocoa, so we can't just say we won't take care of the farm," she concludes.
Like many other producing countries, most Sierra Leonean farmers are operating in survival mode. This is an old and well-known symptom, indicating that the longevity of cocoa farming is at risk. But, more than that, the lack of hope and enthusiasm around cocoa is also the reason for many missed opportunities. Several recent studies point to support for productivity as the key to increasing farmers' living income, and that's what we've seen in the field. Tewa Moseray, for one, cultivates less than half of her land's capacity. Focused on prices, she has no real answer when it comes to increasing productivity. "Sometimes I have someone helping and can clear larger areas, other times I simply do what I can".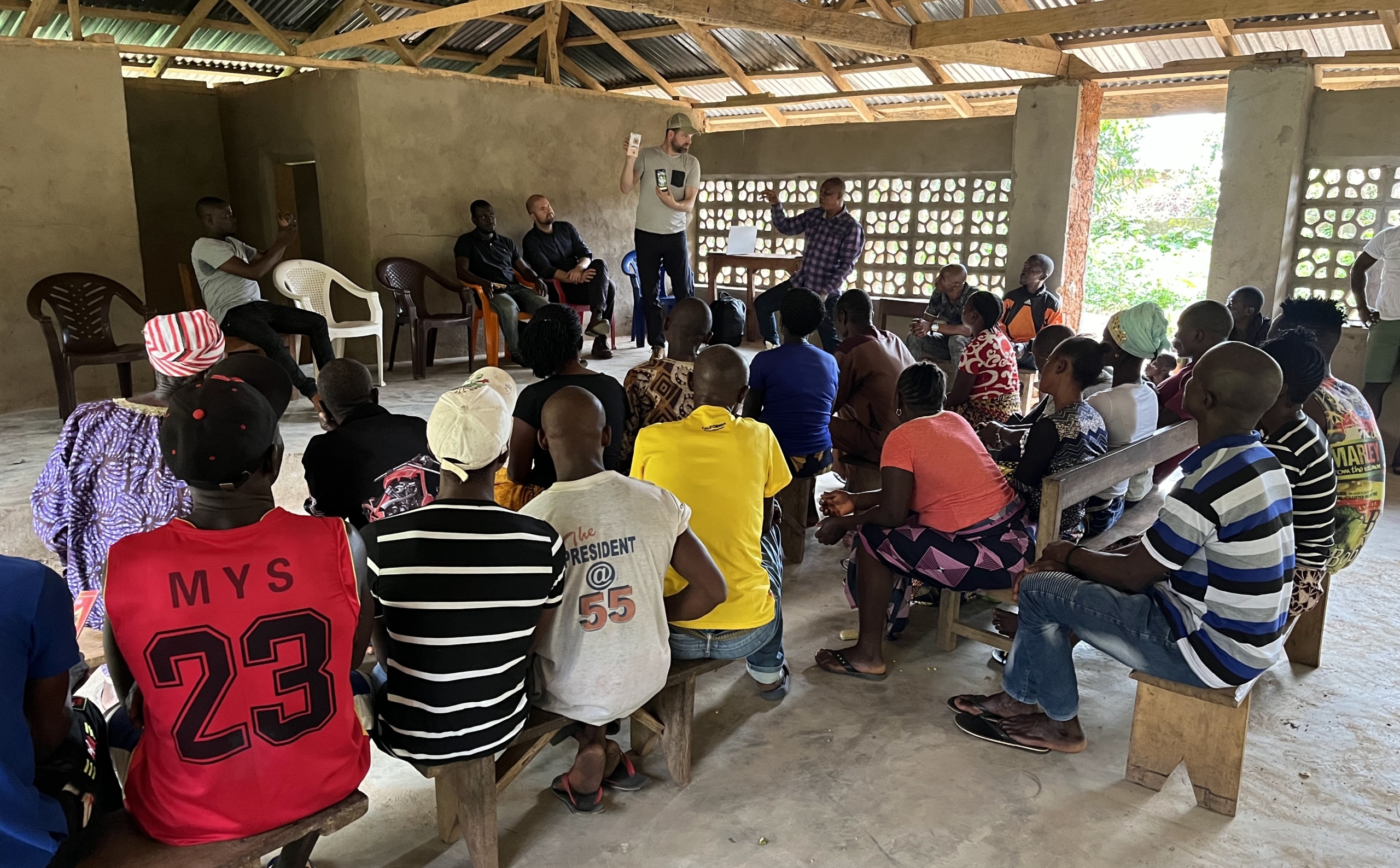 As development workers we are tempted to think that we are supposed to think for farmers, but they can only make more money and have a meaningful livelihood if they realise that this is a true partnership requiring their involvement. So we must ask ourselves how do we demonstrate to the farmers that change is possible
Identifying good pods, fermenting and drying them correctly are some of the many stages of a process that results in more work for farmers, yet it also means more profits. Our partner in the field, Andrew Morisson, Programme Technical Advisor for Solidaridad, sees a potential to improve on quality and to make it a competitive edge just by rewarding the farmer and by going through practical steps. "Why would farmers spend time to work on their farms if buyers are taking raw or wet beans?", Andrew pointed out. He believes it all begins with the commitment to pay for quality from all the various players within the chain. "If the trader in Europe is committed to pay for quality, then the first buyer will commit to buy quality, benefiting the farmer, that will be willing to invest extra time in ensuring this quality", he unfolds.
Technology as an enabler
Unlike other commodities such as coffee, already understood and widely consumed as a specialty product in the Global North, the cocoa industry still lacks standards and definitions. The cocoa fruit is still mostly consumed as chocolate as we know it, where it is hidden by different types of ingredients – sugar, milk, hydrogenated fat and preservatives to name a few. But, like coffee, specialty cocoa also starts at the farm level, where producers work on defect-free fruit with the intention of receiving a Premium payment above the bulk commodity market price. Its result, a product acclaimed for its nutritional value and its fine flavours and aromas, is still restricted to niche initiatives aimed at special products, chefs and specialised sectors of the industry.
Full traceability and respect for farmers and nature, thus, are inseparable from specialty cocoa. That's why most farmers and first buyers in Sierra Leone are already working with some level of transparency, as organic and fair trade certifications are already in place. "Local buyers embraced the idea of this pilot with optimism because they truly see an extra value being added to their products by Trace. It takes them beyond certifications requirements and can do more for their product's image and their competitiveness in the world market", says Andrew. This innovation can allow different stakeholders, including consumers, to dive into the quality aspect and, thus, demand it.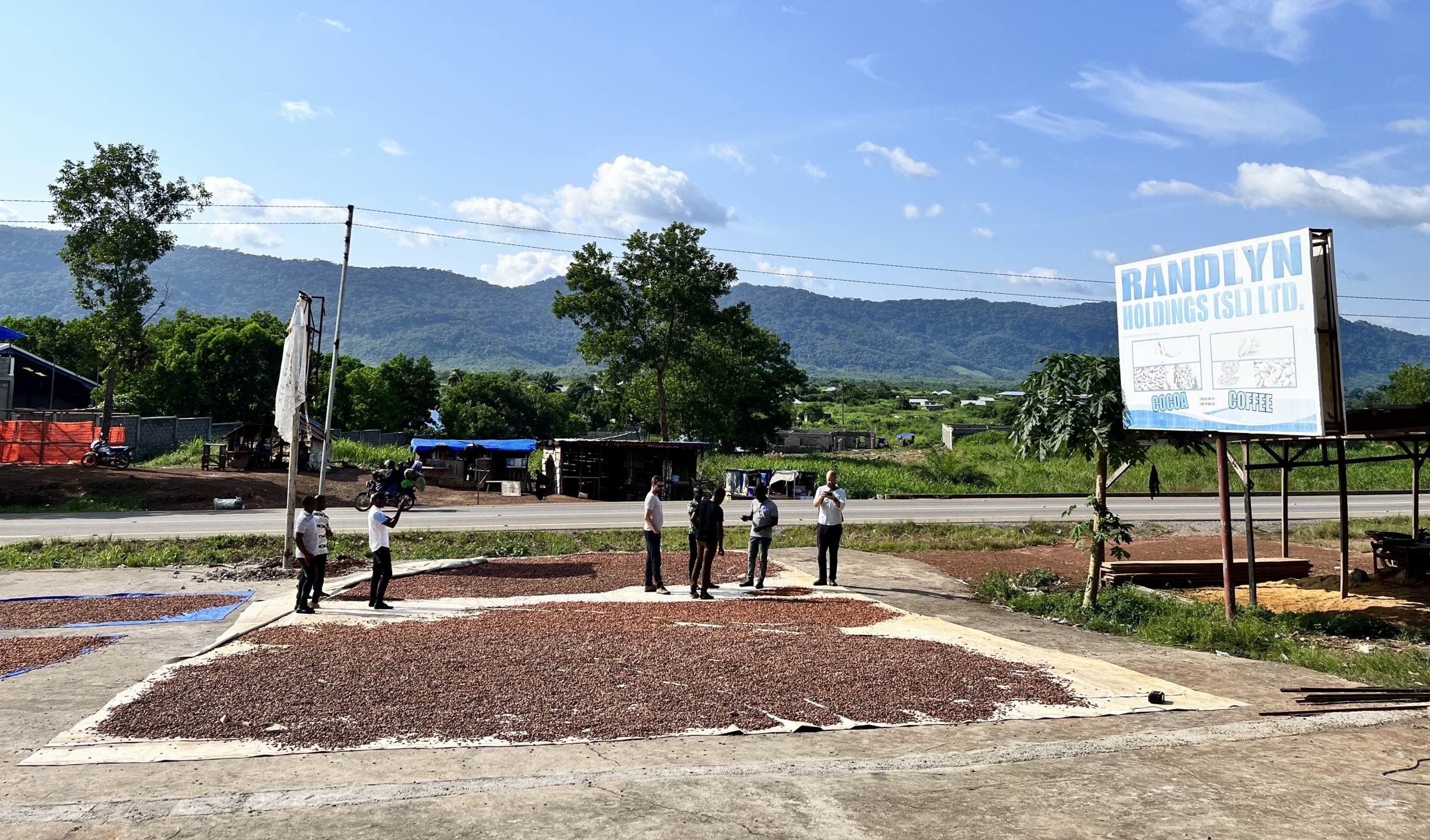 Traceability and transparency are already on the minds of all the players, but now farmers can see it at their level by being able to check payments and if first buyers are correcting mistakes committed either by their commission agencies or people that source from them
Besides the consumer level, this first traceable batch of cocoa also plays an important role to farmers. Ibrahim Sanoh, from Randlyn Holdings Ltd., explains that farmers are demotivated, since the credit for their work often goes to first buyers or companies. "These producers now can be part of a storyline, strengthen their capacities with more input, and hopefully in the end, profit from the data they are sharing with the Trace pilot", he celebrates. "If we don't work on these crucial issues, there won't be a market for the next generation of farmers to even want to work on".
Next step? Bringing more farmers and buyers in this intervention that amplifies the voices of smallholders, increasing their bargaining power in the chain and fostering a fairer distribution of value. In other words, support models where profitability and sustainability go hand in hand, and the transition does not come at the expense of farmers.