What's new on traceable vanilla: securing Social Vanilla's mission
For the past year, Fairfood has been working together with the Danish vanilla importer Social Vanilla. They have been looking at how our tool Trace can support their goal to ensure more sustainable vanilla while improving the livelihood of farmers and farm workers. As the traceable vanilla hit the stores, we reached out to founder Amie N'dong, to learn how the project is being perceived by the Danish vanilla consumer and by Ugandan vanilla farmers.
Let's start out with an important lesson learned. Already in the early stages of our partnership, one thing became crystal clear for Social Vanilla: traceability is key to securing the company's reputation on the market. Furthermore, adopting Trace, our transparency and traceability platform, has allowed them to take further steps toward a more sustainable and resilient vanilla supply chain.
Our platform has yielded positive responses from consumers, who can now scan a QR code on the very handsome Social Vanilla packaging to gain information on the farmers who cultivated their vanilla beans. Trace has secured that the mission and goals of Social Vanilla are verifiable, thanks to its transparent blockchain technology that is easily accessible for all stakeholders – something that retailers, too, appear to value, Amie tells us."With traceability, we can show what we do, as opposed to just telling it."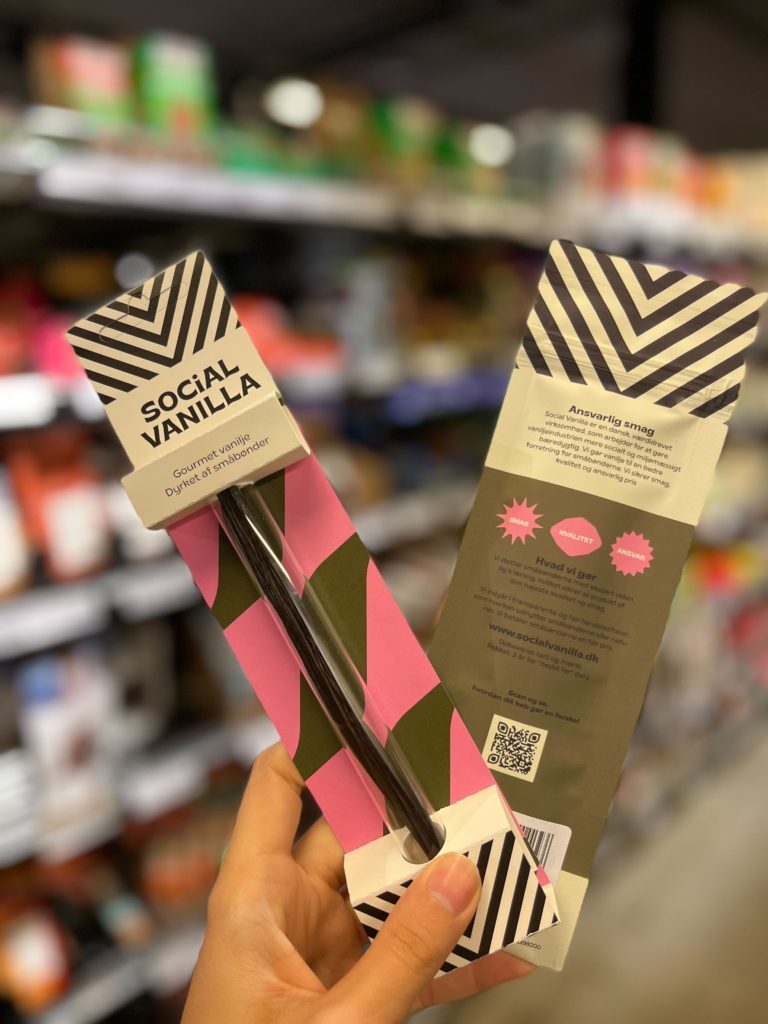 But improving farmers' incomes and ensuring a more sustainable production is not an easy task. Social Vanilla has shared that following export countries' timelines for harvesting, and the competition in the market, often make it difficult to further transform the supply chain. Their message remains clear nonetheless: implementing traceability and transparency mechanisms is the first step. "With traceability, it becomes harder and harder to underpay your supplier", Amie explains, further reiterating how traceability became a key strategy for them.
Expanding traceability in Social Vanilla's supply chain
The Danish company has been working on a pilot project in Uganda, where they seek to further implement Trace and provide farmers with better management tools. By adopting innovative changes to their model, they hope to achieve even better results in terms of outreach to farmers and dive into the challenges and opportunities they come across along the way. Amie: "We are looking forward to expanding Trace, creating stronger bonds with the farmers and empowering them to get a fairer price for their products."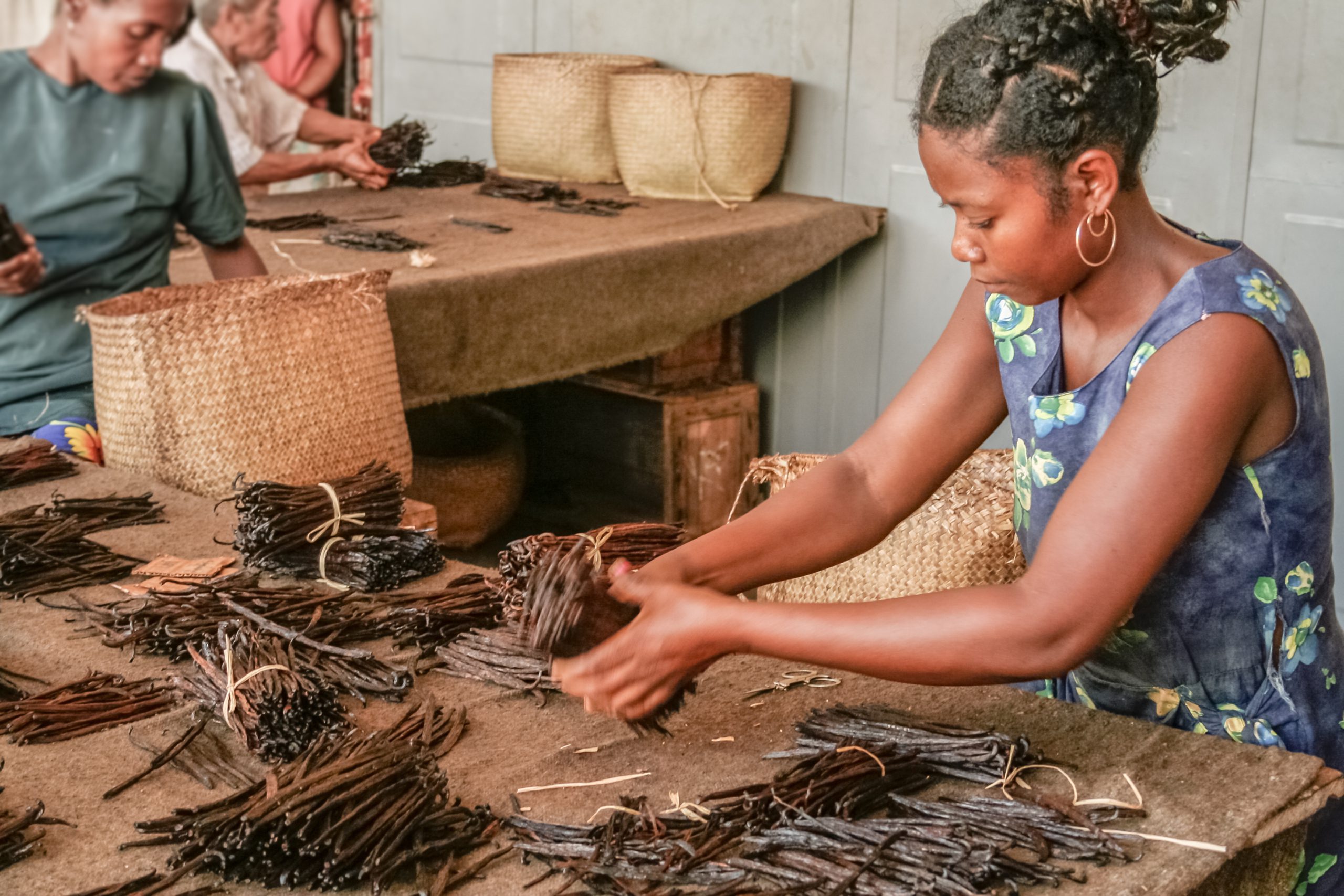 "With traceability, we can show what we do, as opposed to just telling it."
Moving forward, each farmer will receive visits from a trainer to be onboarded to the Trace system. With the information gathered, a map will be designed and information made available for everyone to understand the conditions on the farms and the well-being of farmers. Trace then becomes a powerful tool to support farmers on their path to fairer incomes.
What is next for Social Vanilla
We are proud to support Social Vanilla on its journey to make vanilla supply chains more transparent. Employing traceability in the vanilla supply chain has taught us about the challenges faced by farmers, and how we can better articulate opportunities for them. Moreover, seeing companies align with the needs of smallholder farmers and agricultural workers has demonstrated that change can be driven from the ground up. While we need the big fish to employ full transparency, companies like Social Vanilla contribute to proving the business case for transparency and traceability, eventually making it the new norm.
Want to keep on reading?