These were the things that happened in 2021 that we can't stop talking about:
133 organisations and companies now have a Trace account
We are now active in 15 countries, including Honduras, Ethiopia, Sierra Leone, Uganda, Indonesia, South Africa and Kenya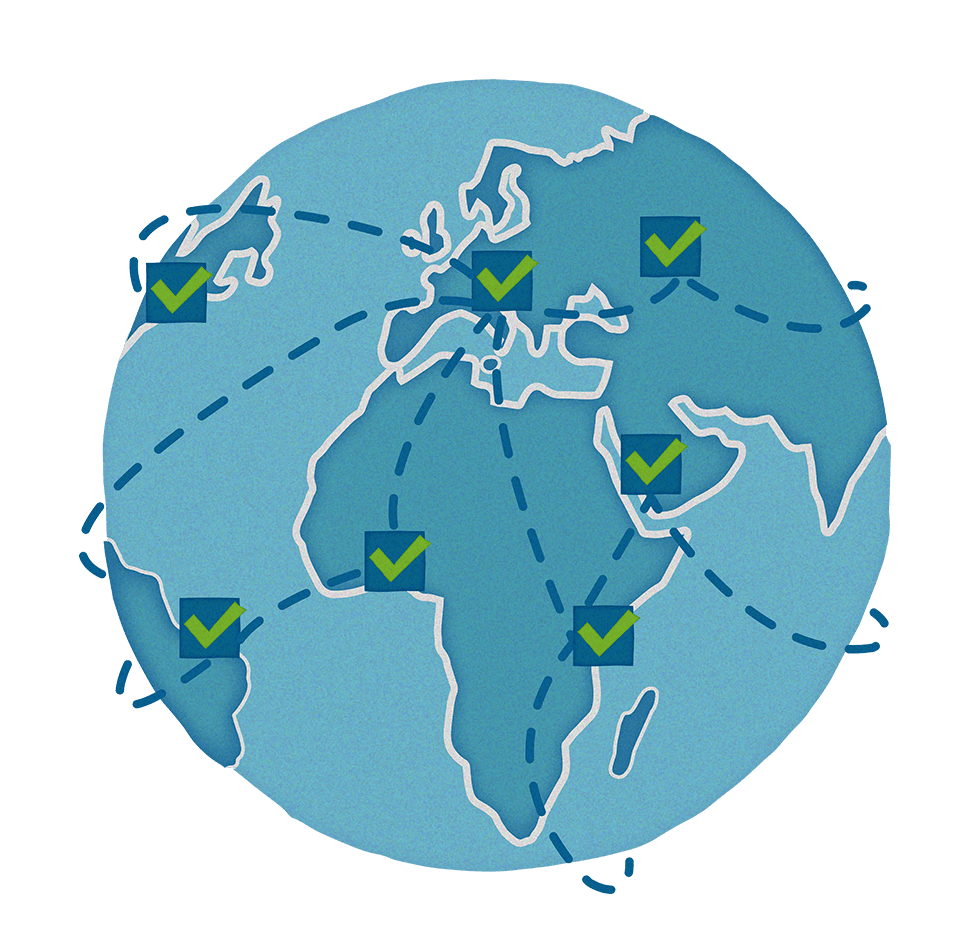 15 countries
25 commodities
Where we are making 25 commodities more fair, including cocoa, coffee, nutmeg, vanilla, tea and citrus
"Big commodity markets like those for coffee and cocoa […] actually kill the connection between producer and consumer. Without this connection, it's harder to feel empathy when that's needed to solve the issues within food chains. Shorter and less complex chains are key to fostering long-term sustainable relationships." – Paul Schoenmakers, Head of Impact at Tony's Chocolonely, during our Living Wage & Income Lab
Because we want to ensure that all farmers can connect to Trace, even when Internet coverage or mobile phone use is scarce, we developed Fairfood Farmer Cards. Thanks to these brand new NFC cards, one scan is all a farmer needs to register any transaction on the blockchain – and make money while doing it…
Yes, money, you read that right. Indonesian farmers are now receiving a so-called Data Premium for sharing their data, effectively collaborating with companies in sharing the story behind their products with consumers.
new traceability pilots kicked off in 2021, in Honduras, Sierra Leone and Uganda, with our partners from the RECLAIM Sustainability! programme. With these new projects in place, Fairfood is now premiering traceable cocoa!
Soon to be added to the menu: South African citrus and vanilla from Uganda! Leading Irish fresh producer provider Total Produce is joining us for a new traceability project that will give South African farmers a say in their value chains. Likewise, Danish company Social Vanilla is working with Trace to share the story behind their socially sustainably vanilla, from bean-to-bar.
Is the number of partners we are now
officially working with. Among whom,
companies like Verstegen Spices &
Sauces, Trabocca and Pure Africa,
governments such as the Dutch and
German government, knowledge
institutes like the Royal Tropical
Institute (KIT), and NGO's such as
Solidaridad and Rainforest Alliance
And all the way from Silicon Valley… American tech giant Cisco Foundation is betting on Trace's potential to reach rural communities in producing countries through innovation and, of course, to include them in the flow of the billions of dollars circulating in the global food sector. This partnership allows us to expand the reach of Trace and improve first mile connectivity
We are also grateful for the yearly 500 thousand euro funding, made possible by everyone partaking in the National Postcode Lottery! We wouldn't be where we are today if it weren't for you!
We are proud to see ALIGN being recognised in the UN's report Improving Wages to Advance Decent Work in Supply Chains. Developed as part of the UN Global Compact Decent Work in Global Supply Chains Action Platform, the report highlights lessons learnt and best practices from companies and organisations in tackling low pay in supply chains. It offers guidelines to companies and their suppliers, so they can improve wages globally. ALIGN is a tool ready to help companies get started!
ALIGN is now supported by
partners: Fairfood, GIZ, Rainforest Alliance, the Living Income Community of Practice, Fairtrade International, Global Living Wage Coalition, Sustainable Food Lab and the German Federal Ministry for Economic Cooperation and Development