Paying farmers a living income is not your unique selling point
Company promises on sustainability are on the rise, and making a big PR fuss out of those promises is common practice. Yet, we are eagerly awaiting the day that doing the right thing is simply common sense, rather than newsworthy.
Great news! Earlier this year, Unilever publicly announced their commitment to ensuring a living wage for every worker in their supply chains by 2030. Consumers' demand for companies to recognise their environmental and social impact is on the rise, and businesses are now running out of excuses to not address these issues in their operations.

According to Forbes, Corporate Social Responsibility (CSR) is beneficial to business practices in multiple ways: efficiency, consumer trust, and – there you have it – effective branding. It got the Fairfood colleagues thinking: Where does a brand cross the line between sincere good intentions and misusing something that is their responsibility in the first place for marketing purposes? Or, as Menno Simons, founder of specialty-coffee importer Trabocca, sharply stated in a recent Fairfood webinar: taking responsibility is not your unique selling point, but simply the job you have to do.
Is a living income a forgotten norm?
Looking at the Unilever announcement – which, to be clear, we don't want to discredit – it should be stated that making sure your producers receive a living wage or income is actually a human right. To refresh your memory: a living wage is the remuneration a worker receives for a standard workweek, in a particular place, which should be sufficient to afford a decent standard of living for the worker and her or his family. A living income is defined as the 'net annual income required for a household in a particular place to afford a decent standard of living for all members of that household'. This includes essential needs, such as food and decent housing, medical care, education, transport and a financial buffer for unexpected events.

Now, we do not want to degrade any efforts by a company that ensures their producers receive their fair share, however, using it as a USP only shows the bleak reality that this effort is greatly lacking in many other businesses. As Fairfood director Sander de Jong puts it: "Ensuring a living income for your farmers and producers is a standard, and it is unacceptable that some fail to see that. Perhaps a living income for farmers can be seen as a way to differentiate your business from others, but this only highlights the fact that many companies are choosing to ignore the value of fair business."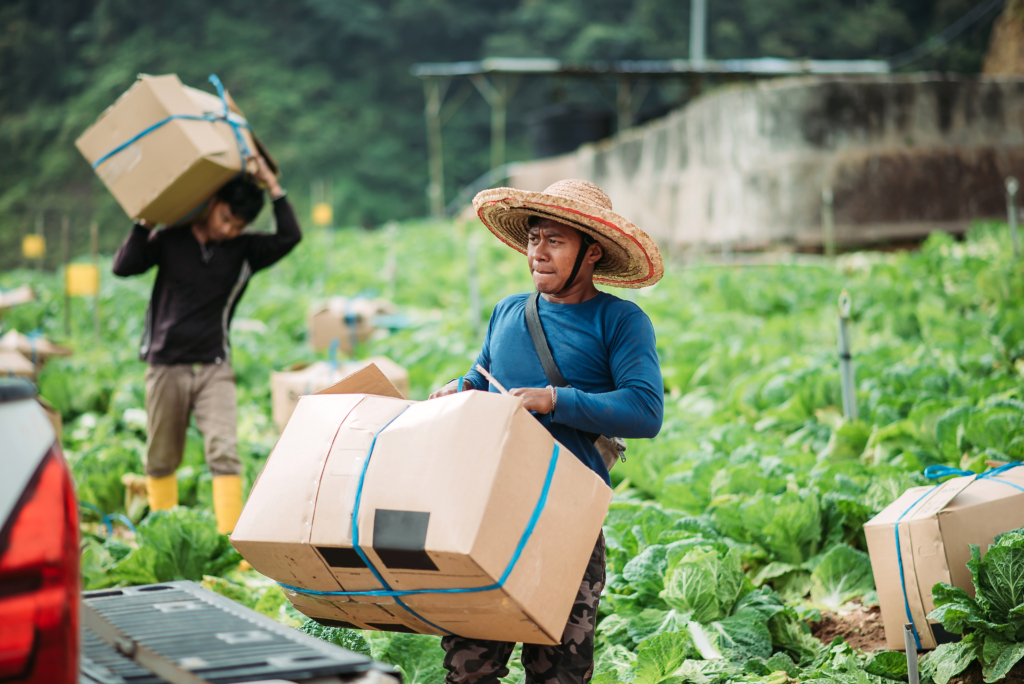 The bleak reality
The coffee sector is one example of a sector in which it is clear to see that smallholder farmers often receive the short end of the stick. This is something that Trabocca founder Menno Simons knows all too well: "The current mainstream coffee market is quite sick, but it is invisible to the consumer, and hard to understand. Only if you have a deeper knowledge you see the pain."
Whilst producing up to 73% of all coffee, about 50% of smallholder coffee farmers live in poverty. Struggling to keep afloat when dealing with environmental, social, and political crises, the actors on the other end of the supply chain often are free from these worries. In particular, the last year has shown that coffee sellers are after the profits and unwilling to share the value with producers. This is the bleak reality of the coffee industry. Simons: "To be honest, I did not set up the businesses to help poor farmers. But very soon I realised that my goals and their needs basically go hand in hand."
Let's dig a little deeper: how is it that whilst people in high-income countries enjoy their cup of coffee, the farmers who grew the coffee beans are suffering? The UN Guiding Principles on Business and Human Rights (UNGPs) outline the 'corporate responsibility to respect human rights'. In coffee producing countries, such as Brazil, 44% of households making their income mainly from agricultural activities find themselves living in extreme poverty.
A recent report reveals that it is often the case that regulation in low-income countries is lacking, either due to financial restraints or lack of enforcement. Blame is often shifted to the local governments. However, businesses from high-income countries source a lot of their products from low-income countries. Profiting from these relationships, businesses have an obligation to know whether exploitation and human rights violations are part of their product's supply chains. And not only to recognise but also combat these issues.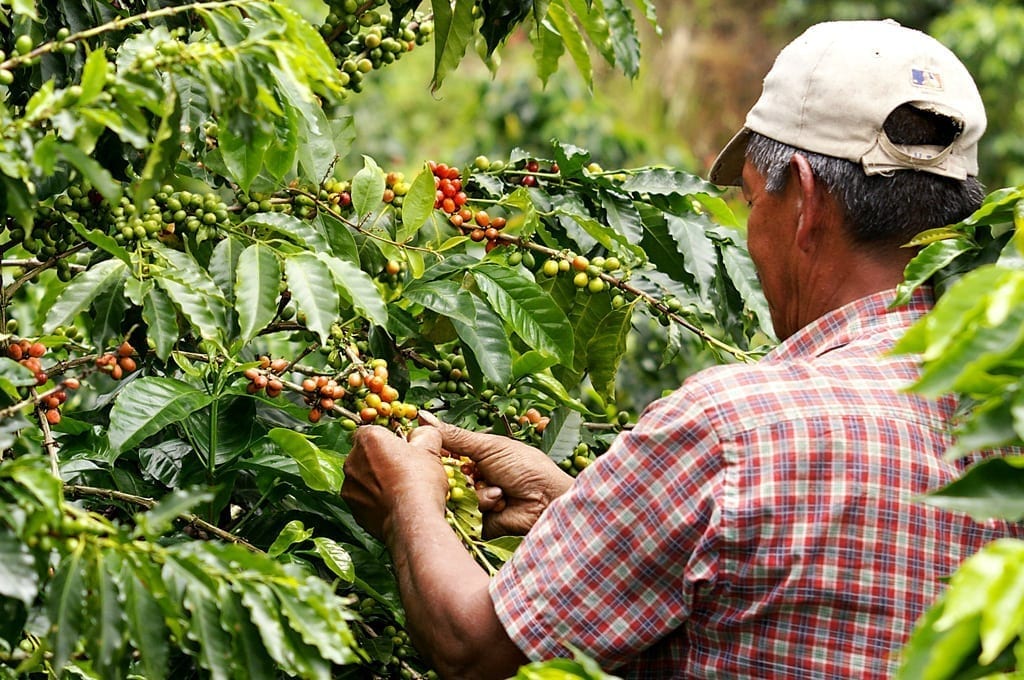 Making a difference
It should come as no surprise, then, that like Fairfood, many non-profit and advocacy groups have been calling for mandatory due diligence laws. Too many businesses are still ignoring their obligation to identify and handle issues arising in their supply chains, which is why we cannot just rely on voluntary standards alone. Regulation and verification of claims are needed to hold companies accountable. "What is needed is not only systems in place to carry out accountability checks", says De Jong, "but also policies to put pressure on the companies that continue to exploit their producers for a profit. Any company actively putting effort into their fair business practices should be the norm."
Lara Wolters, member of the European Parliament, has been pushing for EU legislation to hold companies accountable. "Because challenges in supply chains are increasingly visible to consumers, entrepreneurs can no longer hide behind ignorance", she said in an interview with MVO Nederland. "We need to tackle issues like child labour and exploitation. You don't have to control every square foot in your value chain. As a company, however, you must be able to commit yourself to reducing those risks. Look proactively at how and where you can make a difference and base which risk is most relevant and pressing based on the available resources."
Trabocca has recognised that coffee supply chains are too opaque, and decided to do something about it. In partnership with Fairfood, they set the goal of ensuring their coffee farmers in Ethiopia earn a living income. Basing this project on traceability of the coffee and transparency of transactions within the supply chain, the aim is that in 5-years time, their living income coffee will hit Simon Lévelt's shelves. Simons wants to underline that this project is not a simple marketing ploy; the aim of incorporating a living income for farmers, although not a simple task, is just part of Trabocca's daily business practices: "Transparency, traceability, measuring your impact and working responsibly with respect for nature and a passion for quality is our standard. This is our DNA, and we see the living income project as a logical next step. It's part of 'business as usual' for us."
Greenwashing of sustainability commitments
With the popularity of sustainability across industries, companies have taken to use sustainability claims to keep up with the demand. And sustainability sells. However, too many companies fail to meet their commitments. As a new report by Columbia Centre of Sustainable Development showed: although companies like Nestlé and Starbucks have established similar sustainability commitments, there is currently no evidence of detailed action plans.
With vague statements and no proof of actions, it seems like companies are simply catering to the demand without the intention of following through. What multiple industries are lacking, is a "genuine desire to contribute to a better world, and not just an opportunistic desire to milk a trend to make a short-term profit", says Pascal Canfin, chair of the environment committee of the European Parliament, in an article on the cost of greenwashing. An example in the food industry is Nestlé. Accused of false claims and unsustainable practices, they have had to face many internal issues over the years. After their commitment in 2010 to use only deforestation-free materials within 10 years time, their palm oil extraction was found to still cause damage to the environment. In response, Nestlé has promised to ramp up efforts to achieve the initial goal with a bit of a delay.
The key is transparency. A company's claims need to be turned into actions, and ensuring each supply chain actor is included in this process is simply part of the deal. And with transparent supply chains, businesses can identify issues within them as well as show that they are actually doing something about it. It should not be a unique practice, but the basic standard of business conduct. Until the food industry realises its responsibilities, we will continue our work towards a sustainable food system and advocate for mandatory due diligence laws. Let's all raise our glasses on the day that doing the right thing is simply common sense, rather than newsworthy!
Fair tech to discover the human
fingerprints on your products