Is data the new gold? No, it's not
Smart farming to optimise agri-food systems is on the rise. Is data the new gold? The development of digital innovations in agriculture is phenomenal, offering farmers many new opportunities, such as macro agri-intelligence, market linkages, advisory services and transparent supply-chain management. With these new technologies, farmers can now share their own localised, personal and transactional data in order to receive support or access to services. But the question is how the agri-food sector can safeguard that data, to make sure that the farmer's privacy is respected and all necessary measures for data protection are taken, especially for smallholder farmers in low and middle- income countries. Jan Top, Food Informatics researcher at Wageningen University & Research, shares his vision.
The metaphor of data as the new gold runs short, claims Professor Jan Top, as the same data can be shared and used multiple times, by different actors and for different purposes. "You cannot run out of your own data," Top says. "Instead of data ownership, it would be better to speak of the right to use data and relate it to decision making potential. Data and knowledge are essential to make informed decisions."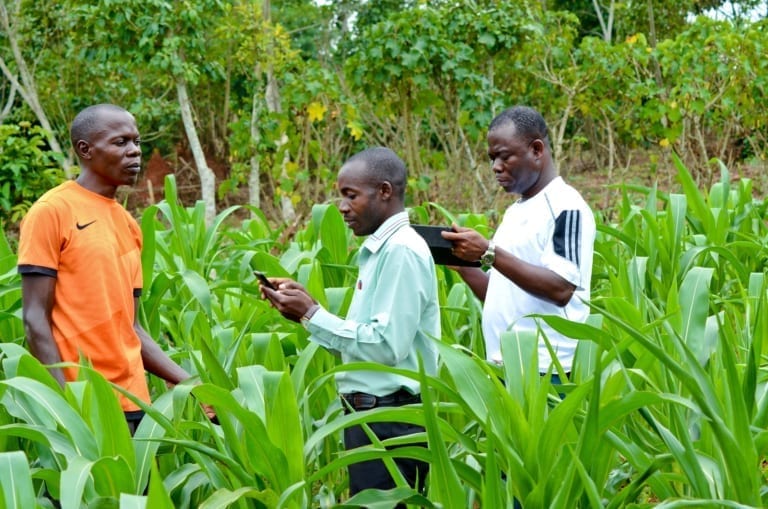 "When selecting a 'fair product', a consumer wants to be sure that the farmer earns enough. A trader wants to know the exact origin of a batch of coffee, to determine the correct price. Data collected over time also can feed a (machine) learning process. So, data ownership itself is not the issue, the issue is that farmers should be in control of whom they share their data with for which purpose."
We need data lockers that enable anyone to safely store and manage their own data
– Jan Top, Food Informatics researcher at Wageningen University & Research
Jan Top foresees an important future role for farmer cooperatives in this: "They should stand up as a collective and protect their members from free data exchange. They could bargain a reasonable price for their data or set conditions and force companies to cooperate with them."
In other words: we need data lockers that enable anyone to safely store and manage their own data. 'Think of a – possibly – simple application that enables people to tick a box to distinguish what they want to share with whom and for which purpose.' Blockchain technology could be useful in creating a digital ecosystem with multiple actors.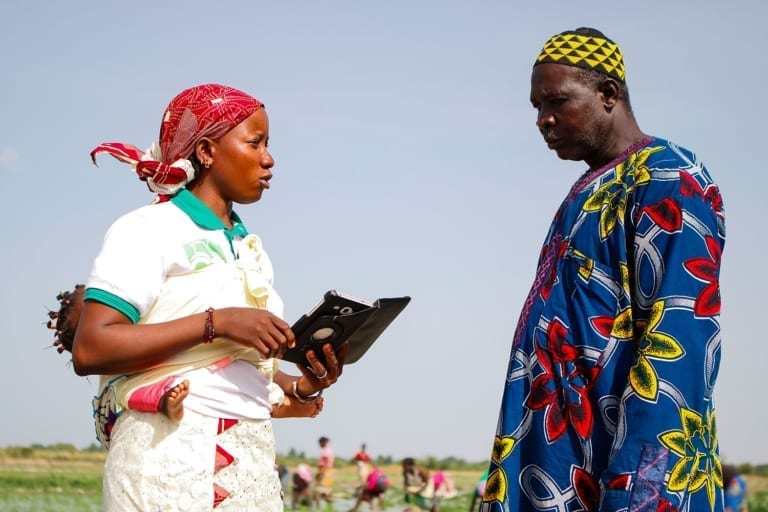 Top finds the most inspiration in Solid, a recent initiative by Tim Berners-Lee, inventor of the worldwide web. This decentralised identity platform provides a mechanism for users to store all kinds of information, such as photos, comments, contacts, calendars and health data, and offer various people and apps permission to interact. Top foresees a future in which universities, tech start-ups and farmer cooperatives jointly design applications that serve local farmers' needs. "The most important thing is to work closely together with the farmers, so they will actually use and benefit from it."
This interview is a snippet from CTA and Fairfood's info sheet Small farmer, big data. Download the full info sheet using the form below:
—

This is an initiative by the Blockchain for Agri-food (B4AG) Community, a result of a partnership between Fairfood and CTA (Technical Centre for Agricultural and Rural Co-operation). The B4AG community is the central place for sharing knowledge related to blockchain for agri-food. Read more about the community and find our blogs, reports and webinars on the latest Blockchain for agri-food insights on this page.
This initiative is made possible with the financial assistance of CTA. The views expressed above can in no way be taken to reflect the official opinion of CTA.