Know your farmer: Riandy and Miriam
Ultimate transparency: knowing the people who grew your food. With the new blockchain application from Verstegen Spices & Sauces and Fairfood, you get to know your farmer. The farmers behind your nutmeg – Tony, Pransisko, Hertje and Jamal for example. The platform is now live. We visited a few farmers ahead of the launch to find out more about their lives, businesses and dreams. Today, we want to introduce you to Riandy and Miriam.
There is a small chance that you grew up in a village as solidary as Riandy's (36). On the Indonesian island of Sangihe, just of the shore, you will find a large field with laundry hanging and laying to dry, causing a colourful palette. In a circle around that field, there are about twenty houses. One of the houses is under construction. Everyone makes a contribution; when residents have some time on their hands, they carry a stone or wooden board. Right among the houses is a small cemetery, where children are playing. In a sense, even the deceased participate, with overseeing the village. Further along, we see a mosque and community center where meetings and events are organised.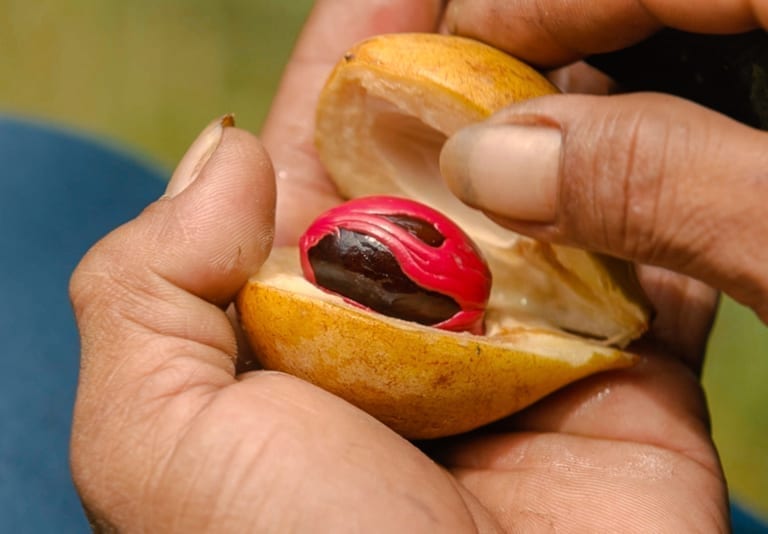 Grandpa and grandma on a bed in the kitchen
Riandy lives in a light blue house with two bedrooms, built by him and the villagers. The bedrooms are for him, his wife and their two children, while grandpa and grandma sleep on a bed in the kitchen. We are sitting in front of the house, with our backs to the coastal sea. Something is lingering from our noses. It's not the usual jungle aroma, but the wonderfully scented smell of nutmeg, coconut and clove, coming from the plantations of the villagers. Plantations that you wouldn't recognise as such, since they are packed with trees of all kinds of sorts. Did anyone say monoculture? Not on Sangihe.
Riandy shows us his plantation, that he took over from his parents. We walk on an imaginary path towards an open field, where he picks a fruit from the tree and cuts it open in half with a large machete. One of the villagers tells the interpreter that we just barely missed stepping on a snake. Meanwhile, Riandy proudly shows us this pristine nutmeg wrapped in red mace while the fruit was nicely intact. His son puts a red hibiscus in our hair.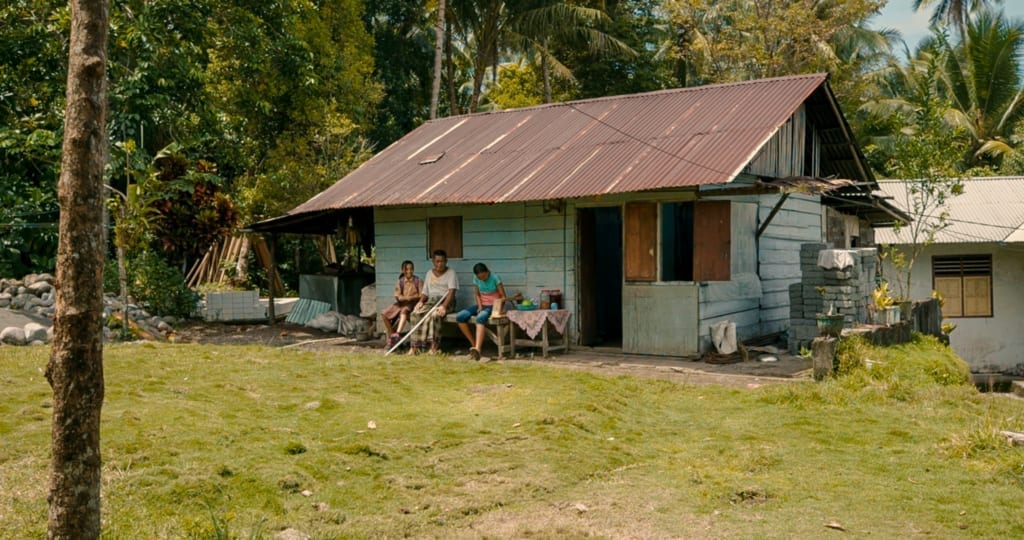 Fried rice, fish and fried banana
Returning to the house, Miriam (32), Riandy's wife, tells us about her daily routines. We blink when she says she gets up every morning at 4 o'clock to cook. The meals mainly consist of fried rice, fish and fried banana, which also comprises her family's breakfast, lunch, and dinner for the day. The days that Riandy goes to the field, he eats extra servings. When the children and Riandy are out the door, Miriam usually takes an hour's sleep from 9 to 10 before she does her various tasks such as housekeeping, cleaning nutmeg and purchasing nutmeg from other farmers, which she sells for a small additional price along with their own harvest. Throughout her busy schedule, she makes ice creams for fun, which she sells to the villagers without any profit. She dreams about opening her own shop one day, so she can sell the ice cream together with other products.
At the moment, Riandy and Miriam are saving money for their son and daughter. They want to be able to afford a better education for their kids than they had while growing up. The daughter has big dreams of what she wants to do in the future. She recently started taking Taekwondo lessons which seems to be handy preparation for police officer training. The son is sitting next to us, playing on a smartphone – an image we have seen more often since we arrived on the island. Miriam and Riandy as well as many residents in the village, cannot handle the new technology. However, the children use smartphones for games and sometimes Facebook – if the internet cooperates.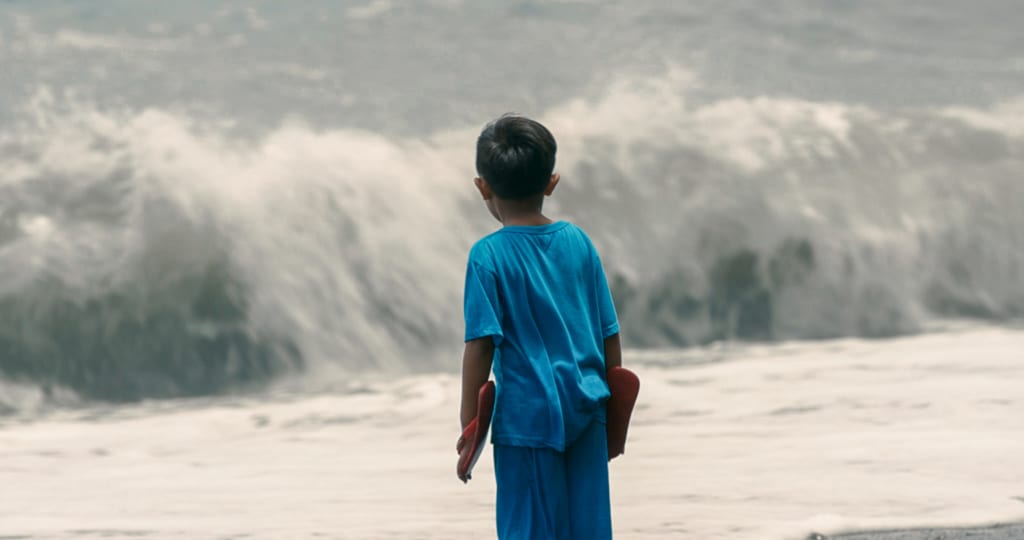 Miriam tells us about the roof that has recently started leaking in one place and the television set that has been broken for a while. She is proud of the savings account that they have opened for their children, but she wishes she can cook more variety and healthier options if she had more income. Sometimes it is difficult that they are paid per nutmeg batch and therefore generally do not receive larger amounts at once. Access to financial resources for business investment is difficult to impossible. We tell her about our platform, which could serve as a digital cash journal for the farmer – all transactions in one central location so that you can provide a bank with proof of consistency when applying for a loan. Miriam thinks that would be a great idea.
Just like any other working day, Riandy comes back around 5 o'clock in the afternoon with the harvest of the day on his back. After dinner, the family usually hangs out for a little bit – now that the television set is broken, the family goes to visit the beach more often. They get ready for bed at  9 or 10 in the evening. Tomorrow is another day for them.
The platform on which you can follow the nutmeg journey is now live.
Click here to get to know Muslima and here to hear all about Hetty.