Why it's in everyone's interest that farmers earn what they deserve
Know, Grow, Show: A new report tells you all about the way Fairfood is working with companies to restructure supply chains, so they may do business while tackling poverty.
Companies are pressured to dig deeper into what happens in their supply chains. On the one side by stricter regulations, while on the other by consumers looking to stay away from products that are linked to human rights or environmental abuses. At Fairfood, we encourage companies to go beyond traceability just for the sake of compliance, towards sincere ambitions to tackle a problem that is at the root of many issues associated with today's food production: poverty. In a new paper, we explain how we see traceability and transparency as the foundation to a fair distribution of value.
Business practices don't just change overnight, even with new standards or regulation. The paper Transparency and traceability in service of a fair distribution of value shares examples of companies that anticipated upcoming business standards and embarked on the confronting journey of reevaluating their own business norms. Reforming such norms towards ones that better protect and promote human rights starts with acknowledging the power of large retailers and buyers as a serious problem. Without this recognition, relationship-based impositions are failing not only farmers, but businesses themselves that are not able to live up to their Environmental, Social and Governance ambitions.
In this paper, we share our recent learnings from working alongside companies that are looking to engage all stakeholders in a redistribution of value among supply chains. Learn how traceability and transparency on transactions from tier 1 suppliers all the way to smallholders in rural, remote areas can help future-proof businesses while combating root causes of poverty.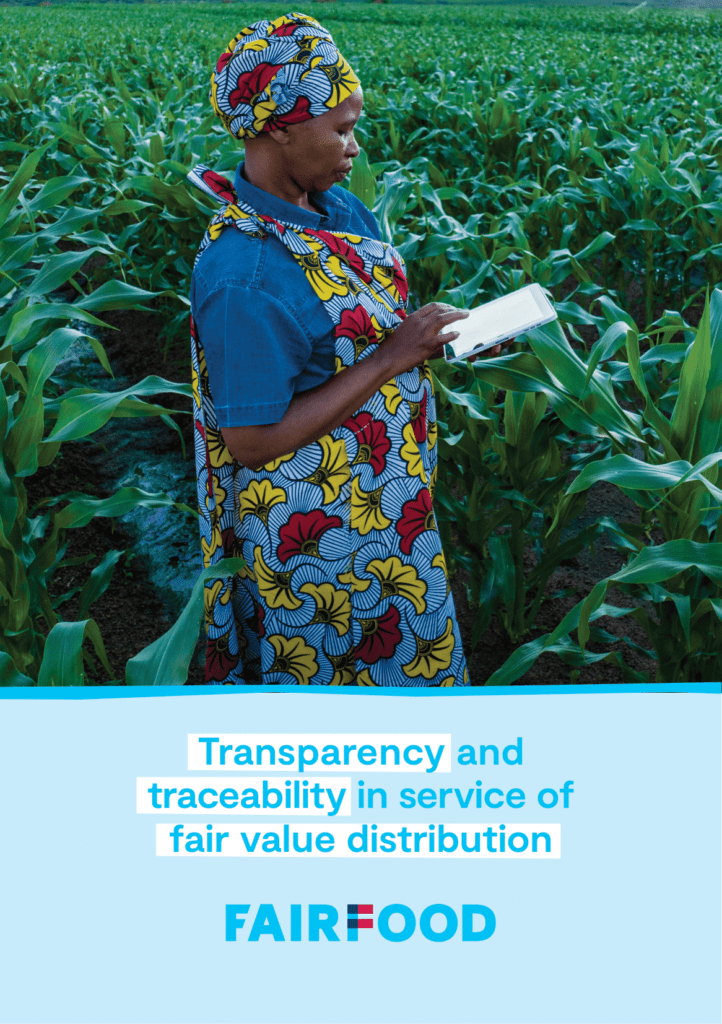 Download