Bringing traceability to life: learnings from Molinos de Honduras
At Fairfood we are often asked what the optimal stage is within a given supply chain to start tracing a product. The answer? Any will do. This is what we are proving now in the RECLAIM Sustainability! programme, with traceability rolling bottom-up; from the farm-level and local exporters, to international buyers and processors.
In Honduras, we are preparing to tell the story of our partnership with Molinos de Honduras, the subsidiary of multinational Volcafe. Together with Solidaridad, we visited various processing facilities in their Honduran coffee chain, and closely assessed each step, from the delivery of coffee cherries to the green coffee ready for export.
When it comes to traceability, Molinos de Honduras has a smooth process and system in place. As part of their way of working – the Volcafe way – they taught farmers to keep detailed and well-structured farm management data. Farmers have a book to fill in detailed farm records, and field officers – also called agricultural technicians – digitalise the data on an app. So, what's the added value of our traceability project, you may ask?
Traceability can serve many purposes; for logistics, quality control, reputation. You name an ambition and traceability will definitely serve its purpose. This project uses traceability to make the value of sustainability last. For that reason, we are getting ready to show you 3 things about the coffee from this project:
1 – The coffee farmers and the complete coffee journey up until your pack of coffee
2 – Trees planted as evidence of reforestation
3 – Training of coffee growers on farm and business management
As innovators, the Fairfood team is committed to engaging and fostering connections between the different supply chain partners. We do this by sharing reliable, quality data that can both inform more efficient decision-making, while supporting and adding value to credible sustainability claims. In this case, that means fostering an enabling environment for over 200 farmers supplying Molinos de Honduras that will soon be onboarded to the Trace platform.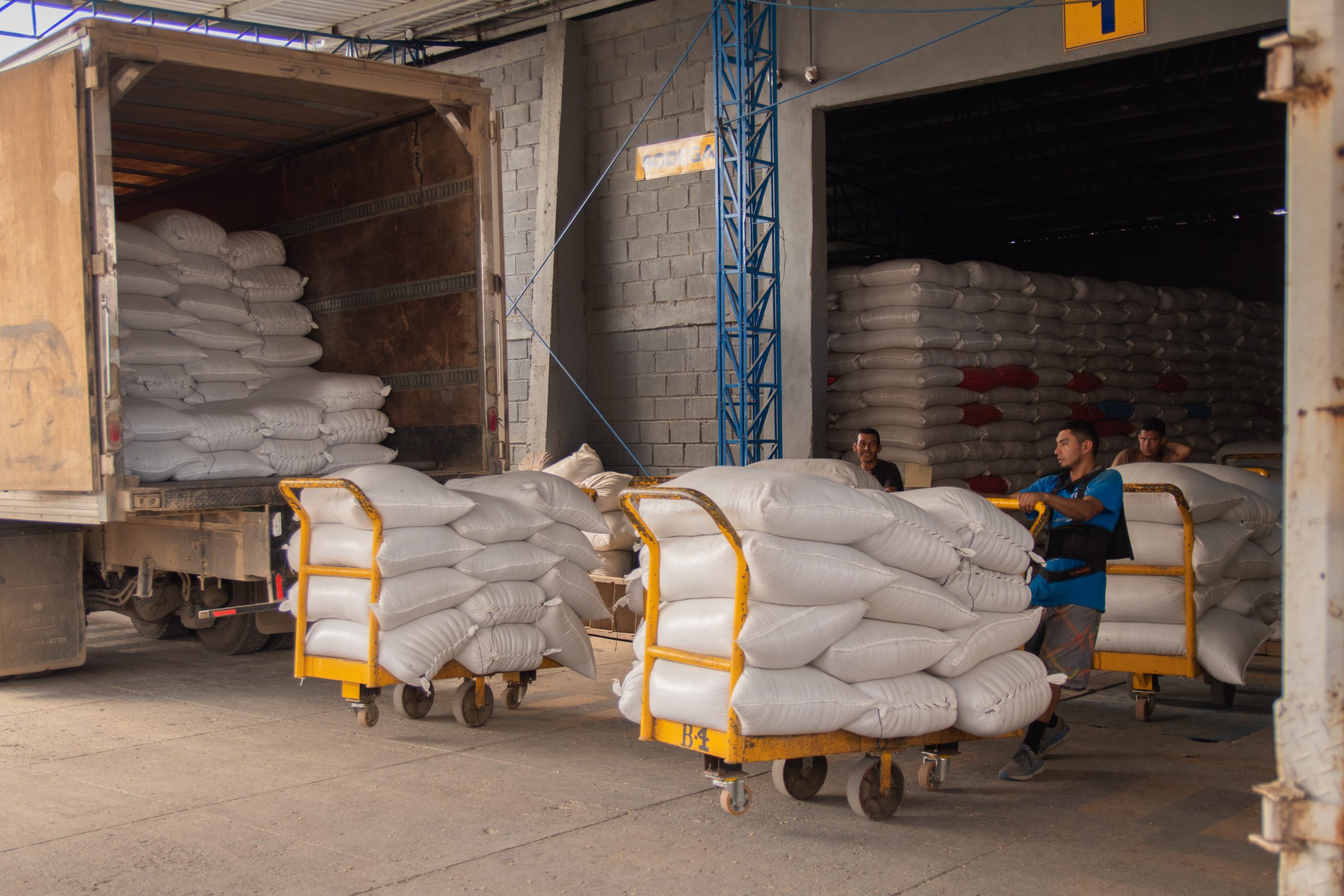 Transparency and traceability have been part of our purchasing strategy for several years now. The goal was to eliminate the middleman and purchase directly from the coffee producer. This resulted in us receiving better quality and full traceability, and the coffee producer receiving fair prices for their coffee.
For Molinos de Honduras, the challenge has been to be able to show their entire traceability history. "Since we have been on farmer traceability for a while, we have a lot of data to show," Moncada shares. The exceptional motivation of the team has surprised us from day one. They are honest about supporting and working closely with coffee farmers, and ambitious about their sustainability goals. They are not scared to try and show what they do and how they do it.
At Fairfood, we don't have a preferred place in the supply chain to start tracing. We do, however, have one rule for success: listen to producers – that's the only way to know what they need and strategically optimise your supply chain.
Stay tuned and see for yourself.
Also read: Digital storytelling, fair prices, and sustainability: notes from a productive trip to Honduras
About RECLAIM Sustainability!
RECLAIM Sustainability! is a five-year programme implemented by Fairfood, Solidaridad, TrustAfrica and Business Watch Indonesia in strategic partnership with the Netherlands Ministry of Foreign Affairs. This global programme is active across 17 countries in cocoa, coffee, tea, palm oil, cotton & textiles, and gold; and with a special focus on local food systems in Africa.
In this programme, we strive for a radical re-balancing of power and genuine transformation that benefits the smallholder farmers, workers and miners at the beginning of the value chains. After all, there can be no genuine sustainability when the people who produce the goods consumed by us all continue living in poverty; when natural resources are not managed sustainably; when civic space in many countries is limited or even continues to shrink, and the working conditions of millions of producers are abject.
Check out this article to learn more about the background of this pilot.