From Honduras to Europe: Achieving traceability for Honduran coffee
Tracing coffee back to its root! The first container of 100% traceable coffee from Honduras has arrived in Europe thanks to the RECLAIM Sustainability! programme.
Under the joint effort of Fairfood and Solidaridad, the first container of traceable coffee beans from Honduras has landed in Scotland! This is an important achievement for RECLAIM Sustainability!; a joint 5-year programme which aims to foster inclusive and sustainable value chains while improving the bargaining position of smallholder farmers in global trade. Fairfood's traceability and transparency tool Trace is an essential part of this programme, as it allows producers to make their supply chains traceable and offer transparent information to consumers across the world.
Holding companies accountable
Alongside Solidaridad, we have made Trace available to the coffee-producing Capucas Cooperative in Copas, Honduras. While the agricultural sector attracts 30% of total national employment, Honduran farmers are struggling to survive as their wages and productivity are vulnerable to worsening market conditions and climate change. Their susceptibility to external factors means that smallholder farmers and agricultural workers are severely underpaid in Honduras, with less than 1% of workers actually earning the national minimum wage. Far too many smallholder farmers around the world face conditions similar to those in Honduras, especially due to the ongoing recession and global warming.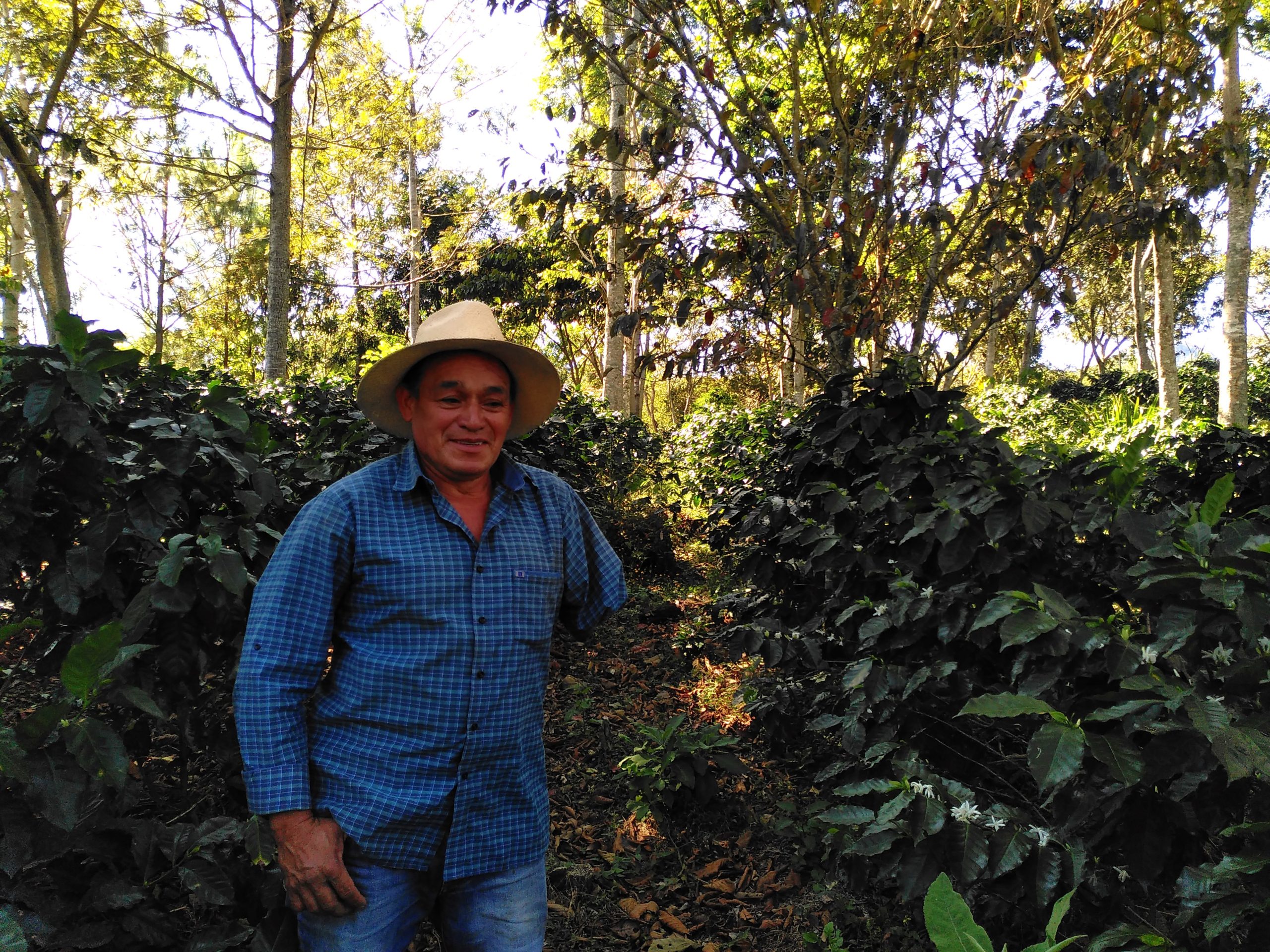 "The relationship between the buyer and the producer, to me, is the most important. It is very good to have this transparency inside the cooperative. To be able to show what we are doing with the coffee, every step of the process. It helps build strong and dependable relationships with buyers."
Nevertheless, traceability can be seen as an important step for farmers and businesses in closing the income gap. With the help of our blockchain tool Trace, the Capucas Cooperative is producing 100% traceable coffee, and actually adding value to that coffee because of its traceability. On the far end of the supply chain, European consumers can scan an on-pack QR-code, automatically receiving transparent information about the coffee's origin, quality, and on the pay of the farmer in Honduras. This way, Trace helps consumers in holding companies accountable for their sustainability and fairness claims.
To get more insight on the living income situation in Honduras, visit its country profile on the Source Map of ALIGN
Visit ALIGN
Why we strive for a living income
By receiving a living income, Honduran farmers can assert a decent standard of living for their families, allowing them to cover expenses such as education, healthcare, and housing. This provides them with financial and personal security, through which they become less vulnerable to external factors such as market fluctuations and climate change, and can thus regain bargaining power on the supply chain. More generally, implementing traceability is beneficial to farmers as it helps them develop more long-term relationships with their buyers, who are attracted to the transparency of their production process.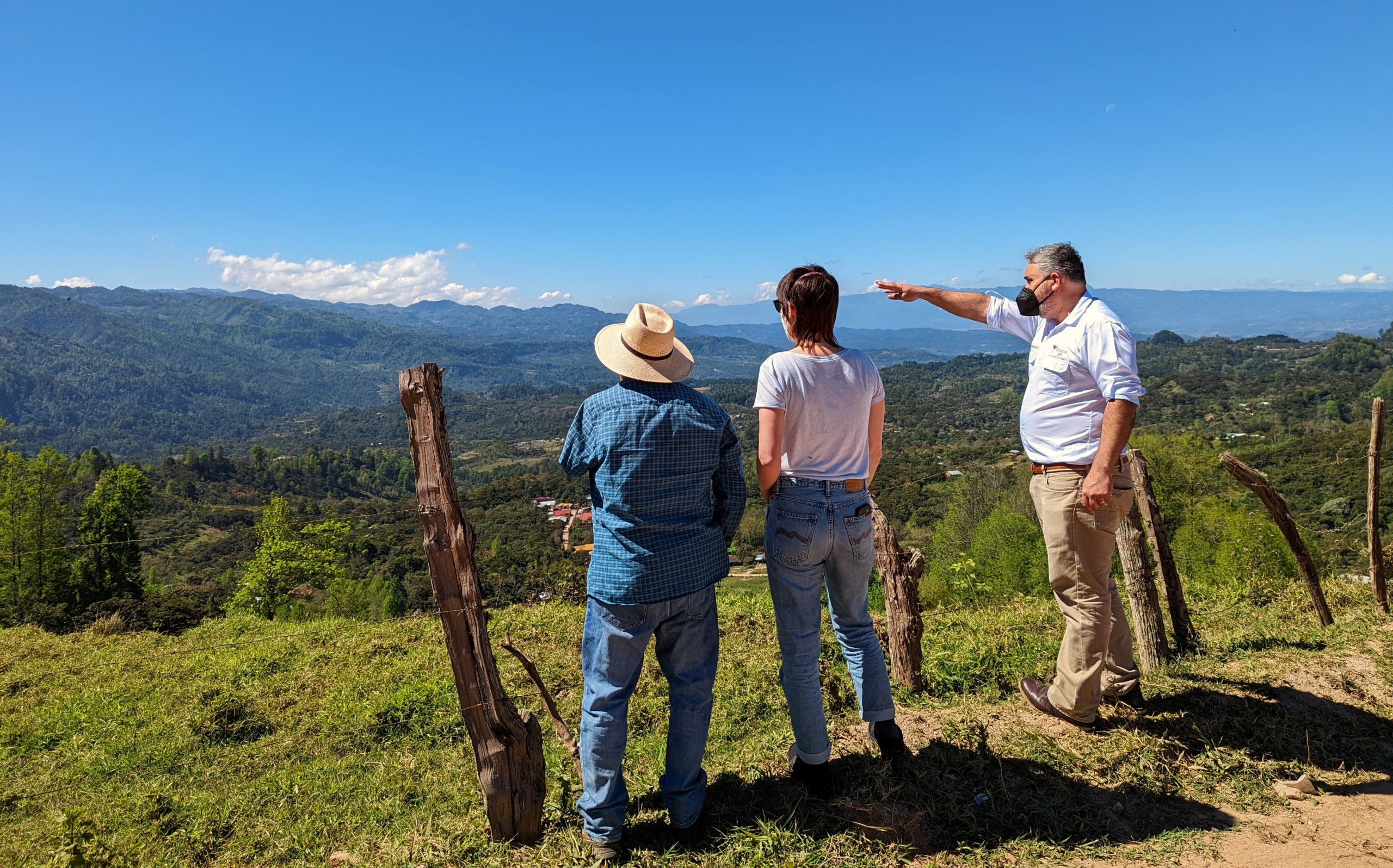 "Not only do businesses need to constantly innovate, but they need to think of what is coming next. Because legislation on sustainability and human rights due diligence is coming up. Soon, companies will have no choice but to provide that information and transparency."
Traceability has benefits for all actors on the supply chain, not exclusively for smallholder farmers. Through traceable products, companies are able to uphold transparency on their responsible sourcing, while maintaining proof of their sustainability and quality claims. By making their supply chain transparent, businesses can provide their companies with an honest storyline which fulfils their company's sustainability promises.
With more and more coffee brands employing traceability in their supply chain, transparency can become a general expectation of companies, rather than an exception. This container of 100% traceable Honduran coffee is one of many more initiatives that will help standardise traceability, while increasing the bargaining power of smallholder farmers towards a living income. As sustainability and human rights due diligence are becoming part of European policy, traceability can become a useful tool for companies to translate their claims into verifiable actions.