What is Trace
Where do your products come from? Who are your producers and in what conditions do they work?

A fair and more sustainable food chain starts with creating transparency. By making all partners in the chain visible, it becomes clear where problems may persist, ultimately giving farmers and food workers a better position in the process. Economic progress is important as it will enable them to exit poverty and enjoy better standards of living.

That is why we have built Trace, an easy-to-use SaaS blockchain-based platform that allows businesses to make their supply chain transparent and trace their products from farm-to-fork, while sharing the product story with their customers.

Why blockchain?
Thanks to the blockchain technology, data can't be changed or deleted once it's on the system. Although there's no guarantee that all the information in the blockchain is correct, the approach does make it very hard for anyone to hack or falsify data. Blockchain therefore makes a small but vital contribution to product traceability. It enables all transactions in a supply chain to be recorded and delivers a more transparent picture of the supply process.
Why start tracing


Go beyond trust: offer direct proof for your brand promises
Future-proof supply chains: consumers and governments are demanding transparency
Resilient supply chains: better, central communication
Resilient farmers: give farmers access to knowledge, markets and financing
Ultimate storytelling: share your story on your personal interface
Set-up a sustainable supply chain: working together, you cannot do it alone
Investment in quality & improved risk management: farmers earn enough to invest in sustainable processes or innovation
Shared safe decentralised logbook: instead of separate administration at every company
How does it work?

Collecting your data
We will help you prepare farmer and transaction data from your organisation. We will also assist your team to communicate the project to the main target groups, especially your team, and other important stakeholders such as smallholder farmers and suppliers.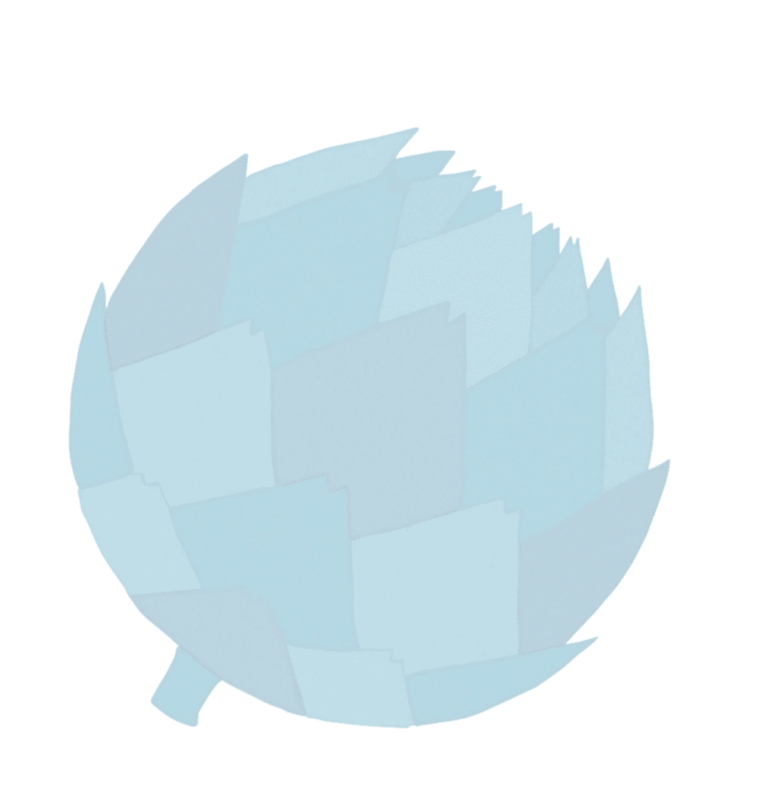 Map your supply chain
We will build the main pillars of your project such as understanding your supply chain and mapping of your supply chain with the first selection of actors/partner(s).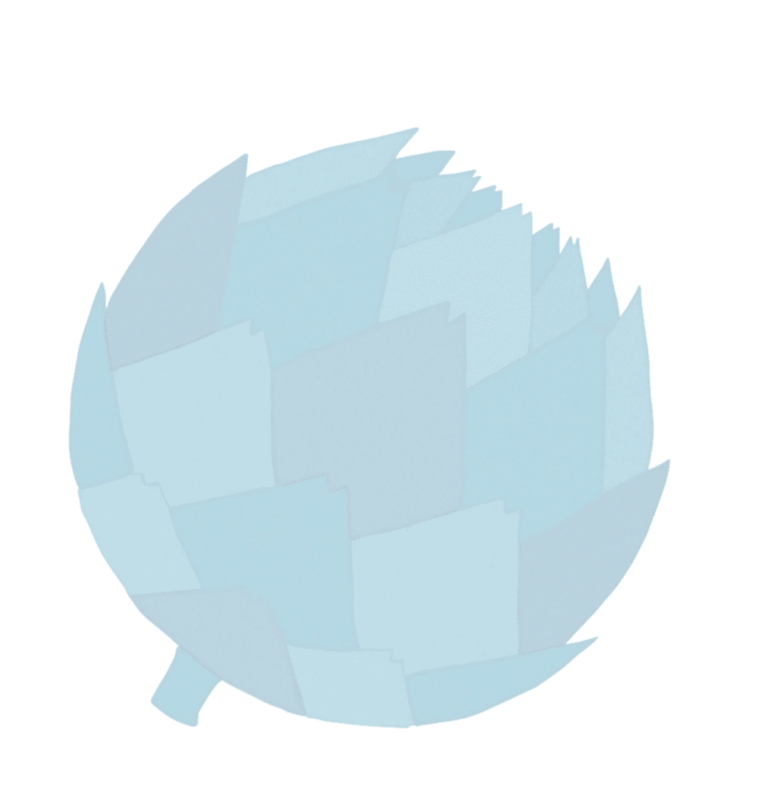 Conceptualisation
Initial ideas will be verified in the field and developed further into a feasible, viable and desirable project intervention design. We will work on customised mobile and website design for your organisation and educate you about blockchain intervention and value proposition. We will also continue supply chain mapping with selection of supply chain actors and selection of at least one claim.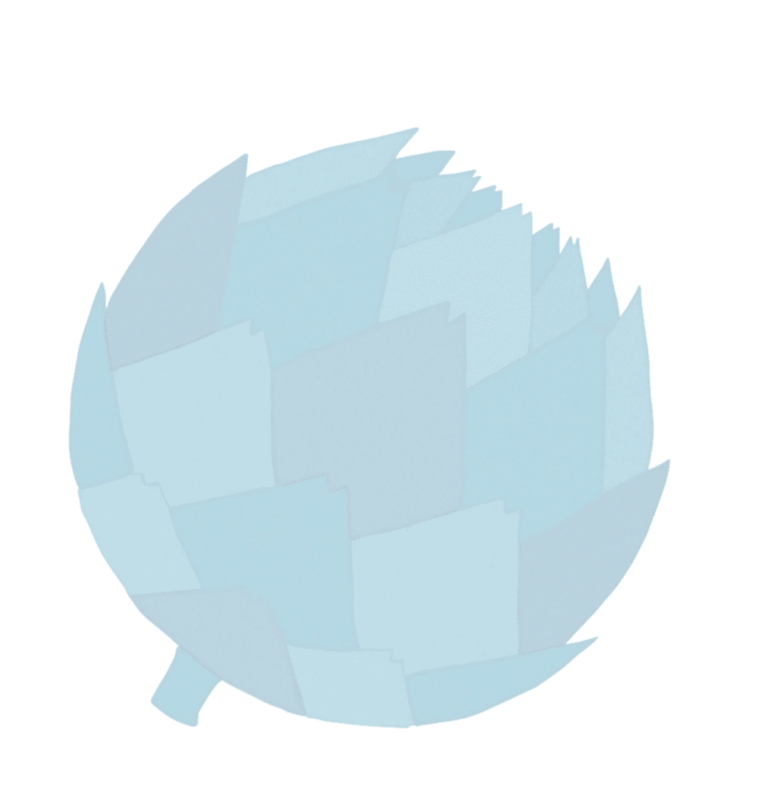 Technical development
The technical infrastructure will be prepared for implementation of blockchain for traceability, claim verification, and transparency. Our technical partners will work on the final front-end partner selection, implementation of design for mobile and web interfaces, getting content management system in place and filled with content as much as possible before implementation. Technical partners will also do the testing of traceability and claim verification, and the databases will be prepared for implementation.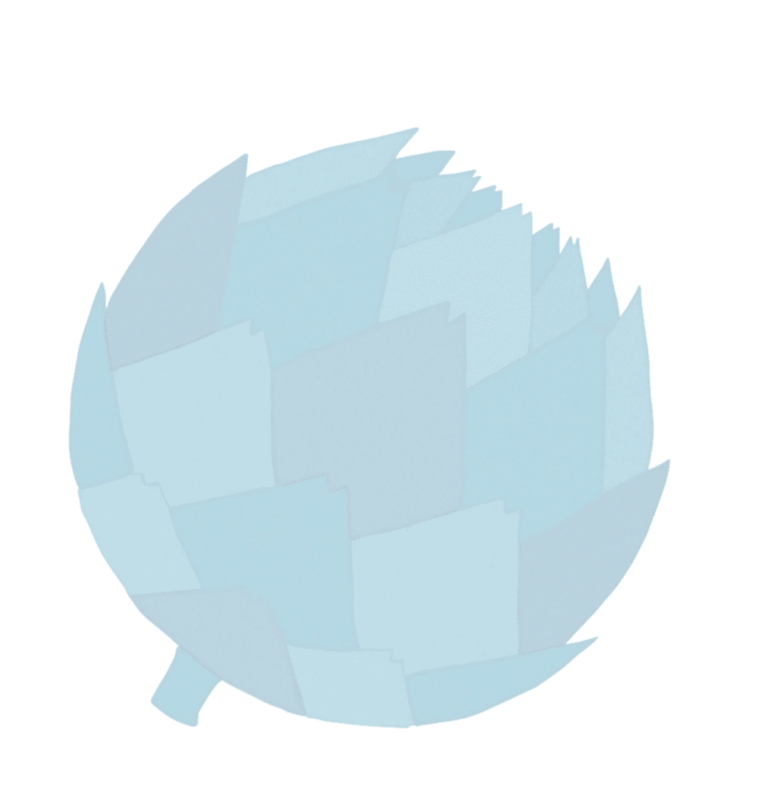 Implementation
This is what it is all about. The intervention plan will be rolled out in the field. Real and live data will be collected and put on the blockchain, starting at the farmers all the way to your brand (and possibly the end-consumer). All databases will be filled and linked to the technical infrastructure and made transparent to consumers.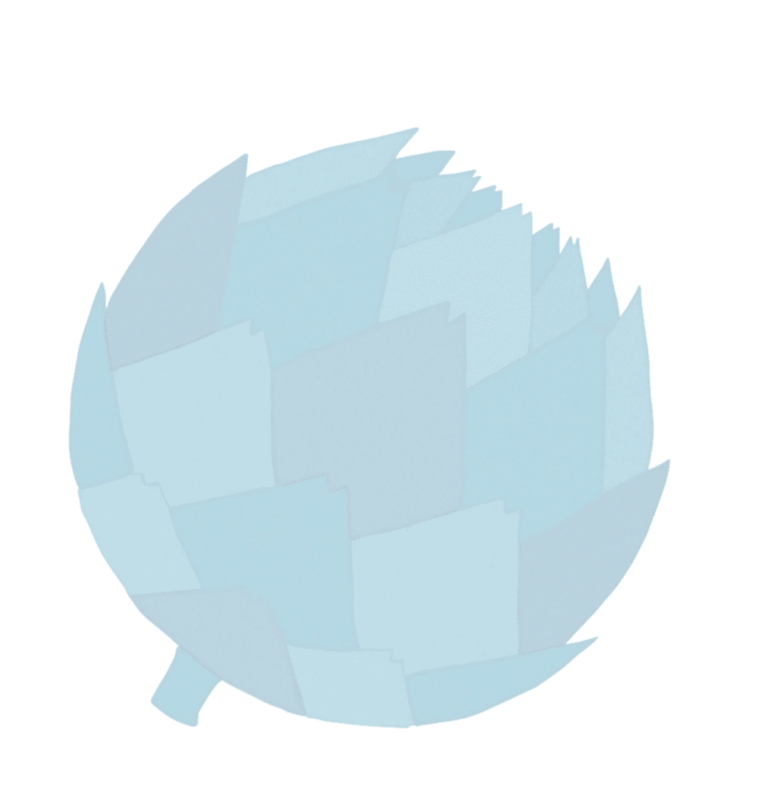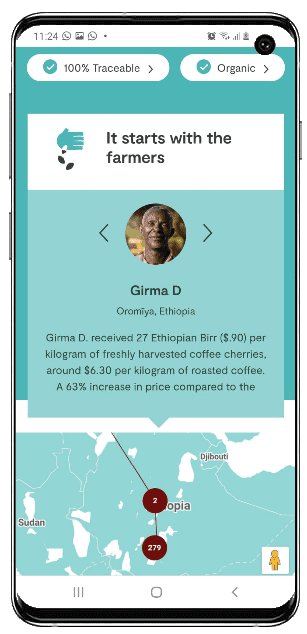 Telling your story

Every food product traced with Trace automatically generates an interface that displays your supply chain. This allows you to share the story of your product and the farmers behind it with the last person in the chain, the consumer. Storytelling made easy!
Check out the interface
The group of farmers that participated in our first project consisted of
small-scale producers in Guji, Ethiopia
We used Trace to track both the farmers' deliveries and the payments they received. The platform allows us to provide our customers with insights about these transactions.
FAQ
What is the added value of blockchain? 
The ingredients of our food travel thousands of miles until they end up on our plate. The chains are long and complicated and therefore not always equally insightful. Blockchain technology can provide transparency and ensure that captured data can be more customized and remains in the hands of the user. This makes blockchain a fair platform where data can be exchanged, even within competitive value chains. It creates an open food supply chain, from farmer to consumer. Both farmers and consumers will have access to important information. 
The farmer will have a view on further processing of his/her product, such as the quality label which is awarded at a later stage. In addition, the nutmeg farmer confirms, for example, that he has received a certain price for a certain quantity and type of quality. The consumer can see exactly where the product comes from, but also whether sustainability and quality promises are being fulfilled. The advantage is that sustainability and quality requirements on the blockchain can be guaranteed. 
Do the farmers require internet access for using the Trace platform?
No, farmers do not necessarily require an internet connection or a smartphone to access the platform. They can interact with the system via basic mobile phone using SMS service. Producers can also designate a proxy (co-operatives, CSO's etc.) to make use of the platform on their behalf.
See all FAQ