Verstegen: Towards a future of sustainable spices
On their journey towards a world full of sustainable spices, Verstegen committed to a fully transparent story of their nutmeg, using Fairfoods platform Trace. Now, they took it even a step further, tackling new spices in Indonesia. This is where social sustainability starts.
The vision
Indonesia is the main scene where Fairfood and Verstegen are working together, while stepping up the ambitions going from traceable nutmeg to the goal of fair spices. Our solutions go from traceability, to agroforestry and improving farmers' livelihoods. See more about Verstegen's (transparency) journey here!
Our projects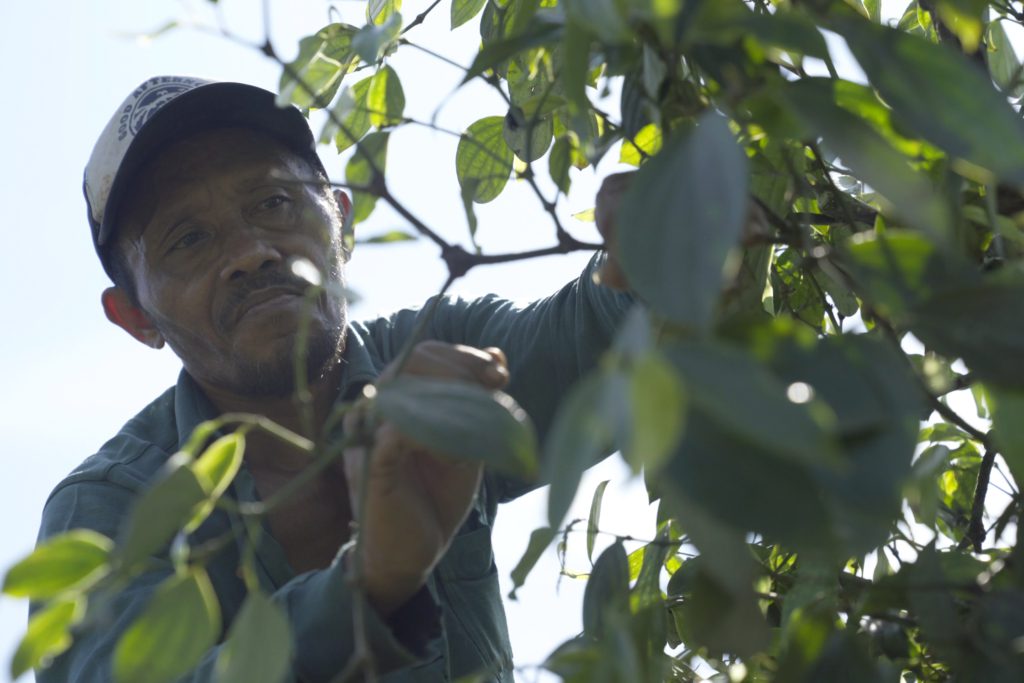 White pepper
The ink only dried up in the last weeks of 2022, and we are excited for our new project coming up already very soon! Be excited with us as we will soon tackle the topics of agroforestry and climate smart agriculture (CSA).
Read more here
Nutmeg
It started with the question: How fair is Verstegens nutmeg? Using Trace, Fairfoods blockchain technology, we answered this question and had the result of a fully transparent product chain of Indonesian nutmeg. Ultimately, this transparency should give the farmer and consumer greater involvement. The farmer strengthens her or his position by gaining new knowledge about the chain, while the consumer gains insight into price agreements and quality claims.
The nutmeg journey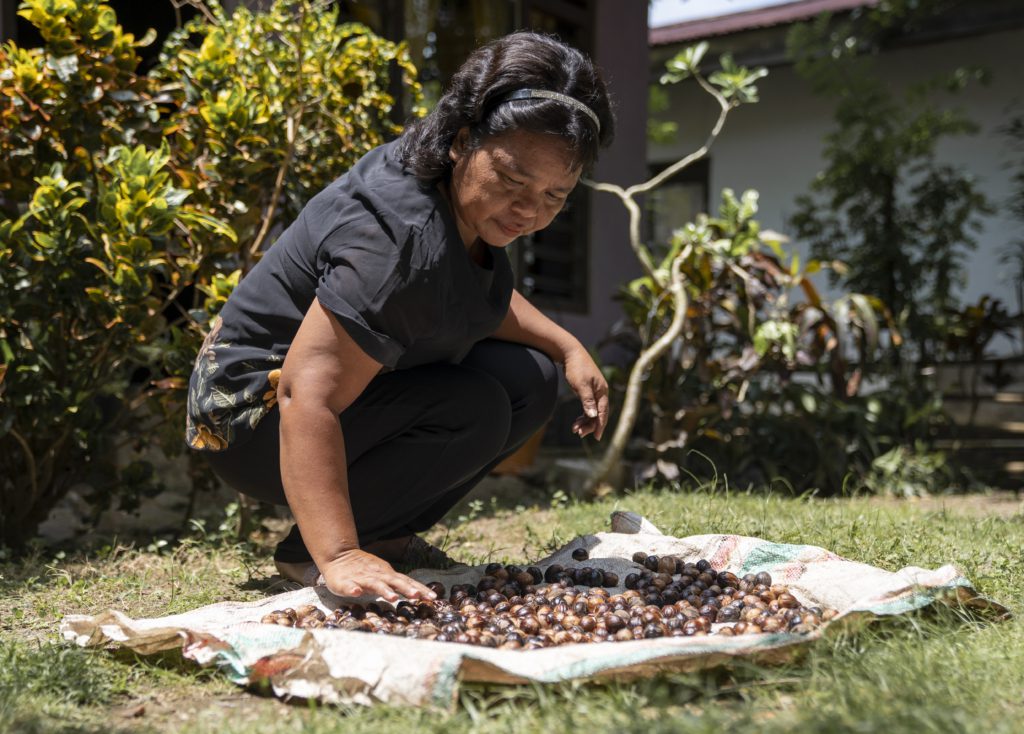 What did we do?
Sustainable relationships
By recording each step between tree and plate with blockchain technology, Verstegen and Fairfood create a transparent and inclusive nutmeg chain. The farmers and consumers involved also take part and have an overview of that very chain. With a QR code, the consumer learns about the origin of the nutmeg, while the farmer gains access to information relevant to her or him.
"Verstegen wants to invest in a sustainable and future-proof food system, with transparent and short chains", says Michel Driessen, CEO of Verstegen. "By actively involving farmers in the production chain, we stimulate the entrepreneurship of those farmers. By doing so, we also want to make it attractive for future generations to become farmers. Verstegen is a family business and wants to enter into long-term relationships with chain partners. Blockchain is a means to strengthen and improve collaboration."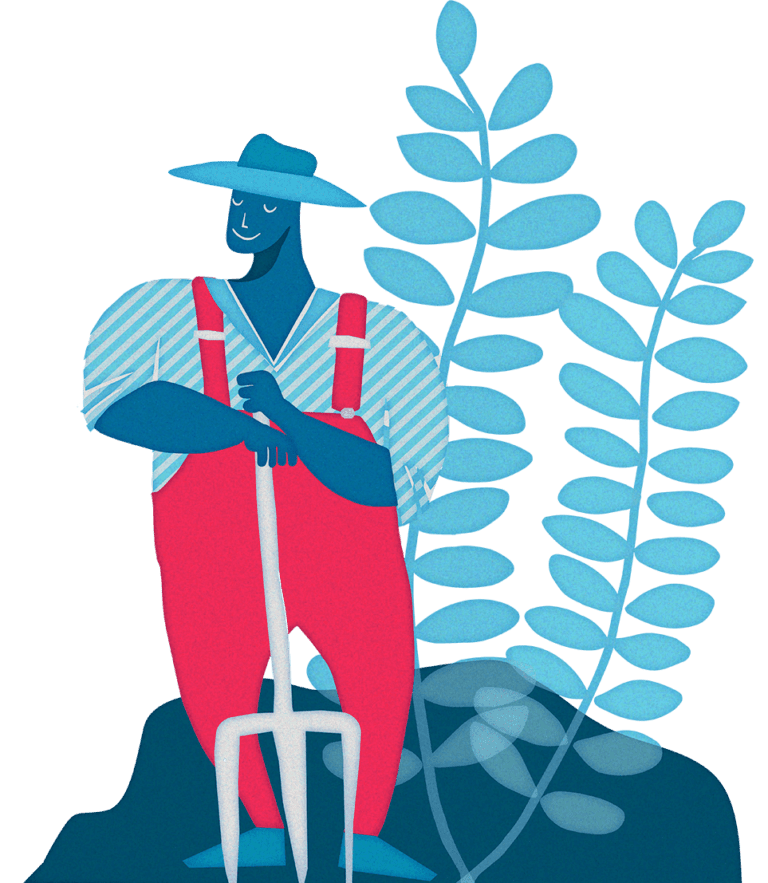 The right price
"With the right resources, the farmer can access information that is relevant to him, such as further quality controls and price building, enabling him to expand his entrepreneurship", says Sander de Jong, managing director of Fairfood. "Thanks to blockchain technology, two-way traffic can arise. The product makes a journey from farmer to consumer, but in the end we want the information to go in two directions, so that the farmer can learn from what is happening elsewhere in the chain."
The farmer's position is strengthened at the same time because he can confirm anonymously whether agreed upon payments are fulfilled. "Other players in the chain, including the consumer, can immediately see if things don't happen the way they are supposed to", says de Jong.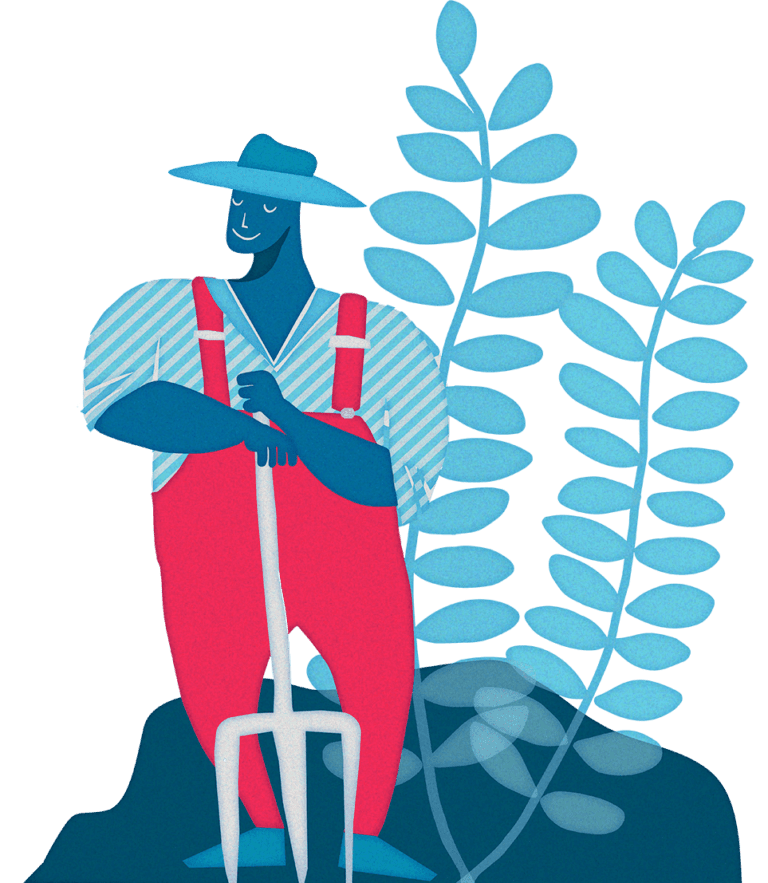 The best quality
In addition to the question regarding whether the farmer has received the agreed upon price, the verification of quality and food safety is also tracked in blockchain. Consumers can, for example, check whether the nutmeg they purchase is the best quality as promised by Verstegen.
Expansion
In December 2019, 500 kilos of nutmeg where put on a blockchain. This nutmeg came from the Indonesian Sangihe Islands, where it was grown by more than 40 farmers. From that moment on, the journey could be followed live by consumers. From early 2019 the nutmeg could be found at Dutch supermarket COOP.
The pilot project is expected to be expanded to include other products in the Verstegen assortment. "The project is a first step in the direction of our ambition to make all our chains transparent," says Driessen. "It is a chance for us to see what the obstacles are and to take them away."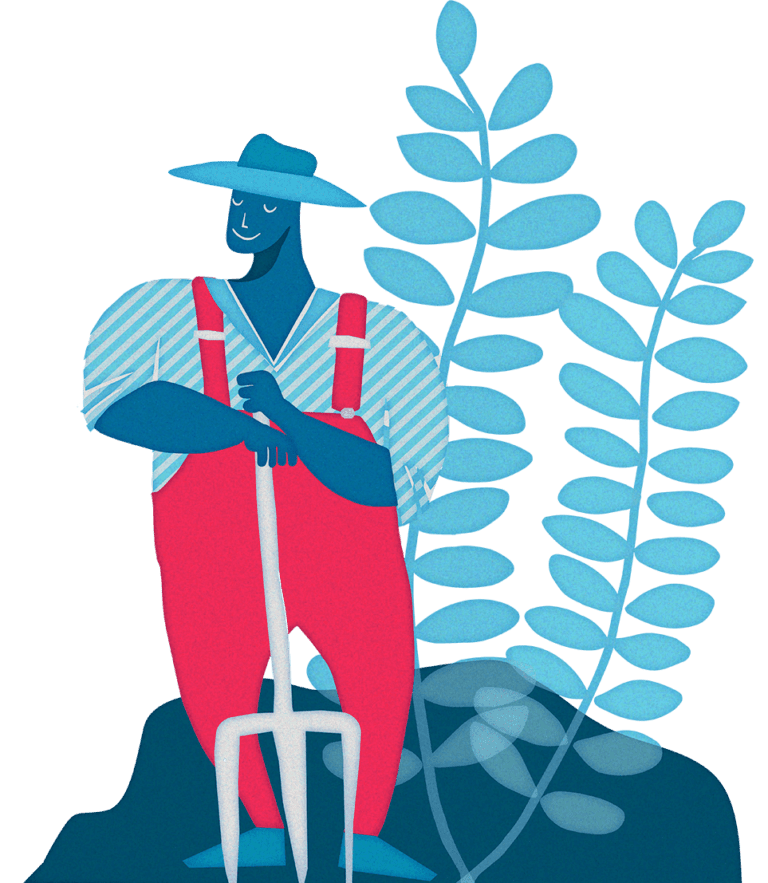 Living income
Fairfood conducted research on behalf of Verstegen into the level of a living income for Indonesian nutmeg farmers. Before the project Verstegen was already paying a premium on top of the usual market price for nutmeg. The company wants to know if this is sufficient and based of the outcome of the research, work towards paying a living income where necessary.
"We have been working with a trusted buyer for years, but how do I know for certain that farmers will be paid the agreed price? And how do I know if the farmers have enough to get by on?" Says Driessen. "Verstegen is actively building sustainable relationships with the farmers behind our herbs and spices. This starts with a living income, so that they can not only meet all of their daily needs, but can also invest in increasing the quality and quantity of the harvest, and ultimately the future of their business, themselves and that of their children."
World Food Day
During the free event of 'World Food Day' on Saturday October 13th (2018) in 's Hertogenbosch, Verstegen and Fairfood presented the Blockchain Experience . There, visitors could follow the production process or use a video, photo and text, to learn more about the advantages of blockchain technology. Driessen also talked about the project together with de Jong, during a Q & A with Marijn Frank on the main stage.
What an honest and sincere outcome of the project. Very beautiful what we are doing. I hope it will get a nice follow-up.
More cases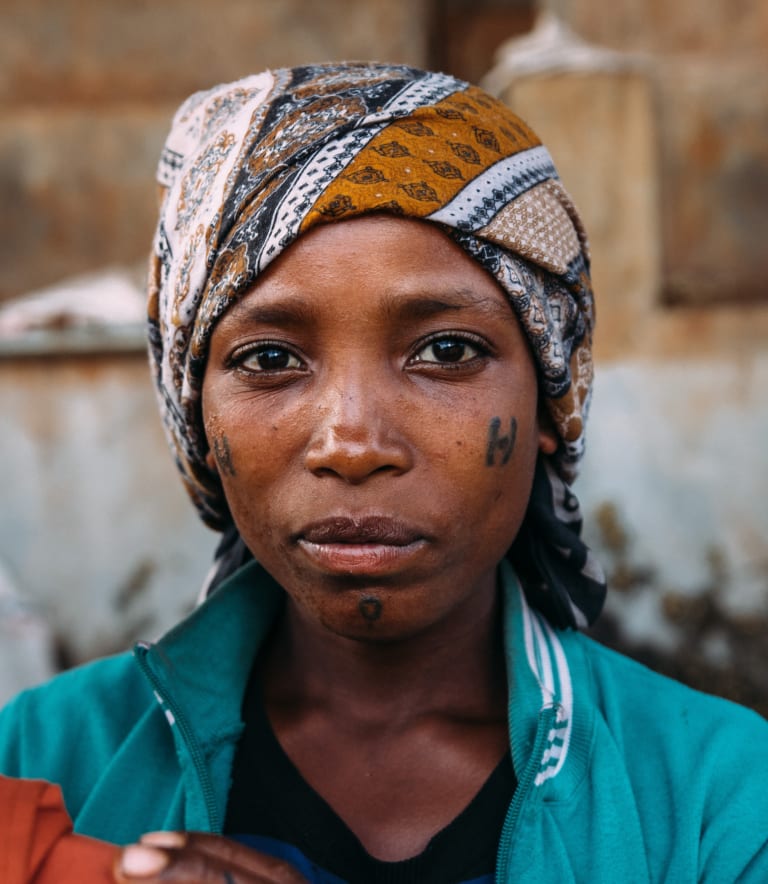 Trabocca: In pursuit of poverty free coffee
On their journey to poverty-free coffee, Trabocca saw the importance of transparency and traceability, and employed our new platform, Trace, as a tool to answer the question whether coffee farmers are earning a living income.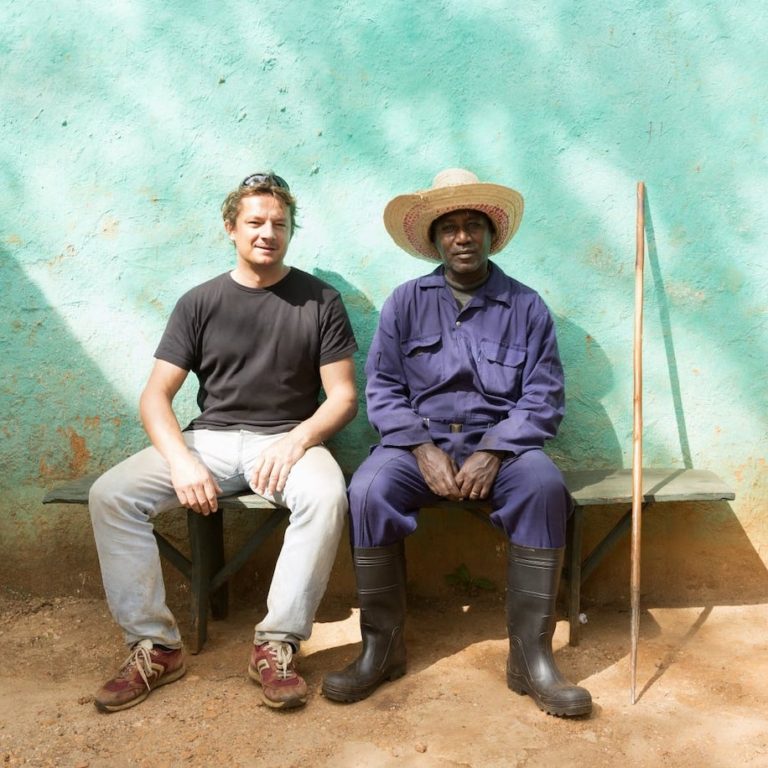 "With Trace, we are forced to do more digging. This presents us with realities that need fixing, and allows us to look for solutions. I see this as a part of a larger scheme. It's a foundation to start building a more sustainable future."
See this case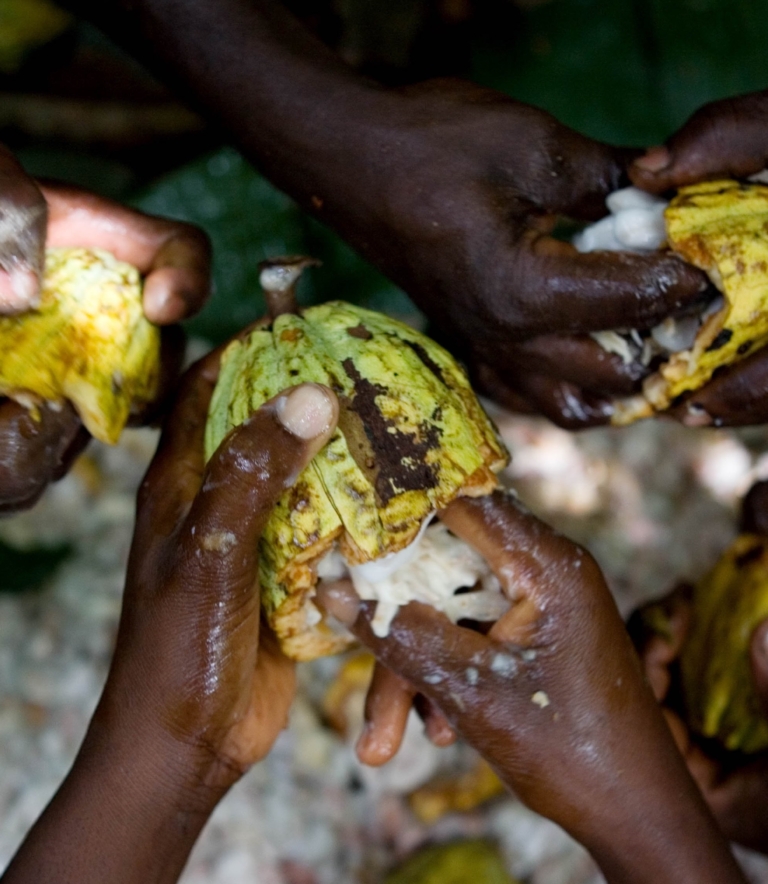 Transparent supply chains
RECLAIM Sustainability!
In this 5-year programme, Fairfood and partners work on genuine sustainability, that enables the people who produce our food to earn a living income and have a voice in the decision-making process. This page tells the story of the work we are doing.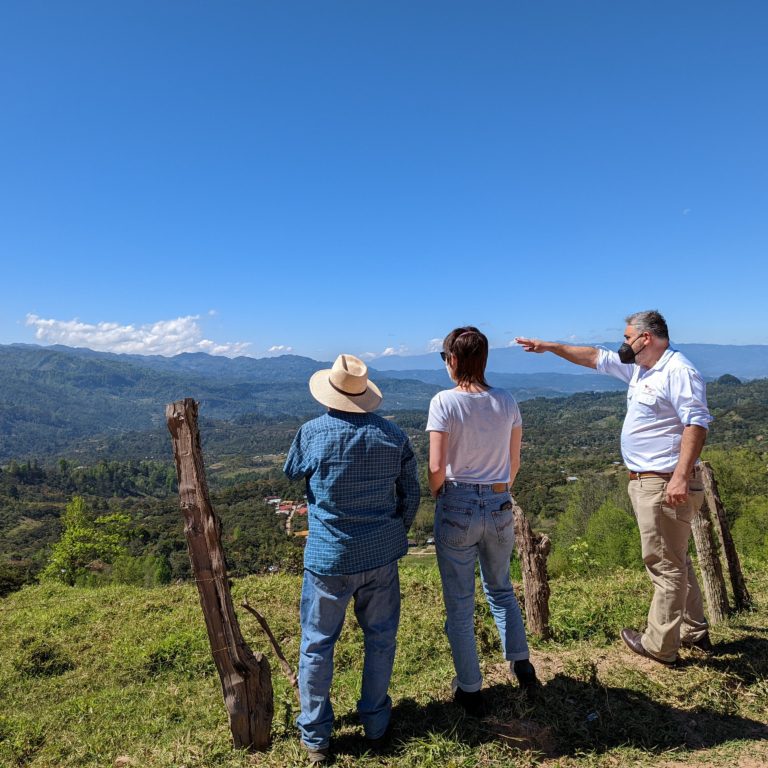 "Nowadays everybody wants to develop something with blockchain, which in the end comes down to simply… traceability. Working with Fairfood, we experienced connection, which is something different."
See this case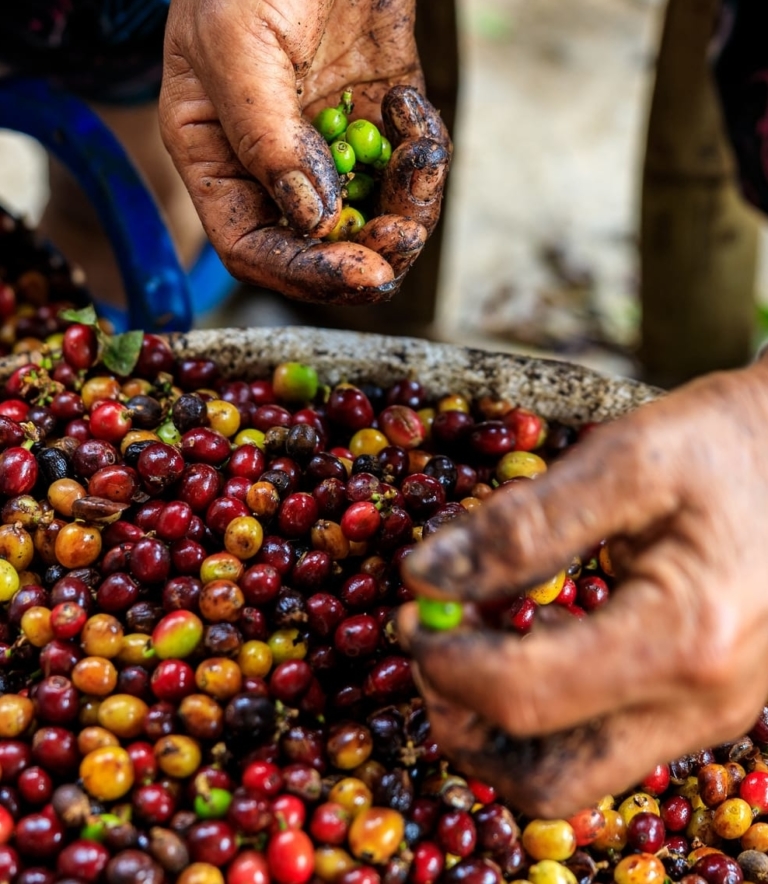 Pure Africa: Towards a new fair coffee epoch
In Fairfood, Pure Africa found the right partner to work on 100% traceable coffee.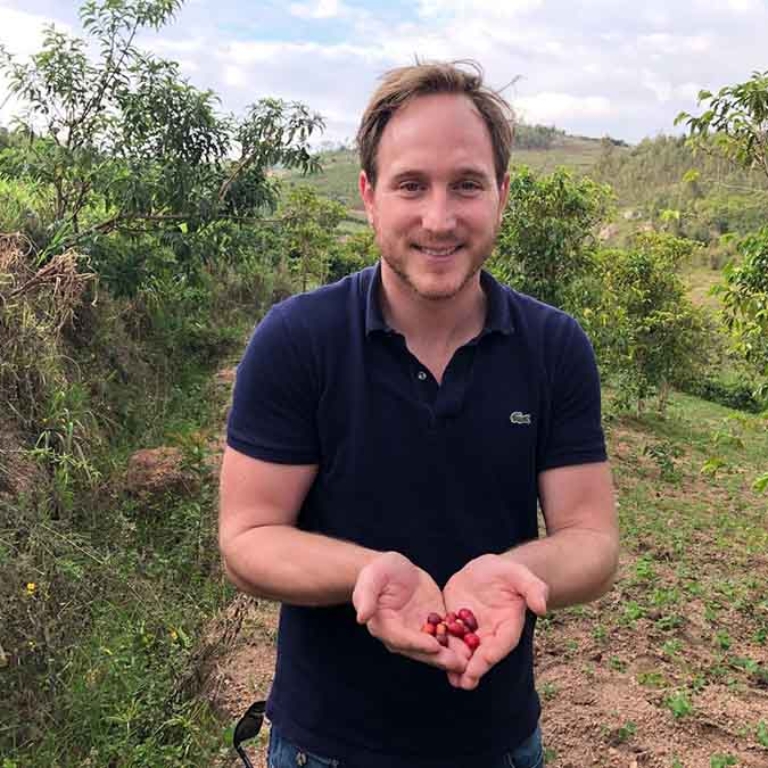 "We sat down and started designing to see: how can we make the supply chain more transparent using blockchain. That led to a wonderful partnership."
See this case