Make your supply chain transparent
Trace is an easy-to-use blockchain-based platform that allows agri-food businesses to make their supply chain transparent and trace their products from farm-to-fork. Dive into case studies and learn more about Trace.
How does it work?
Discover your chain
The blockchain tool Trace connects supply chain partners. You build up the chain digitally by inviting partners (1-up-1-down) until the first link – the farmer – is reached. Trace is easily accessible, even for smallholder farmers in low tech environments.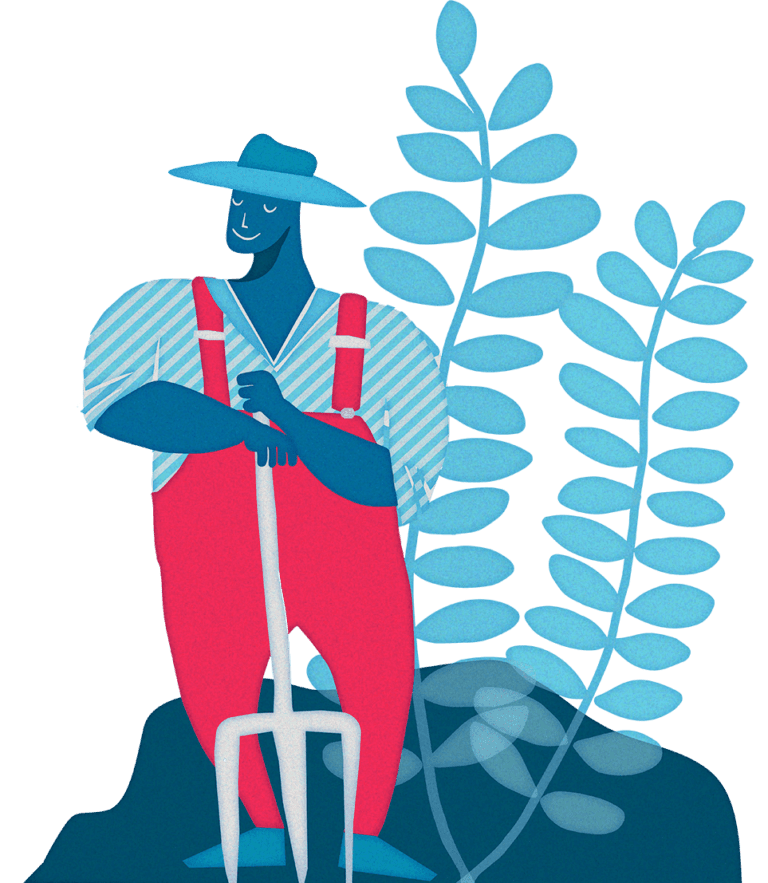 Trace your products
Every transaction for each product is registered, from the purchase at farm gate until the final sale to the consumer. These transactions together form your personal product chain. Blockchain offers the possibility to safely store this data, while with Trace you can make the product chain transparent.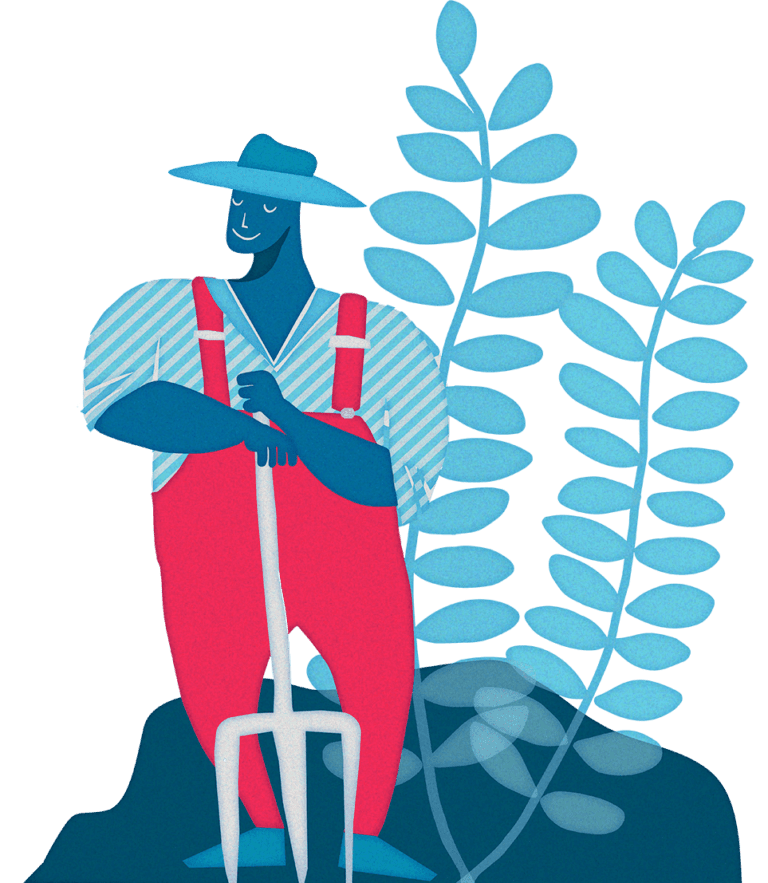 Verify brand promises
Is your product organic? Did the farmer receive a fair price? Trace allows you to prove your promises. The proof can be shared with consumers. The blockchain tool Trace holds a library with a series of claims related to social, economic and environmental issues. Of course we can develop a specific claim for your product.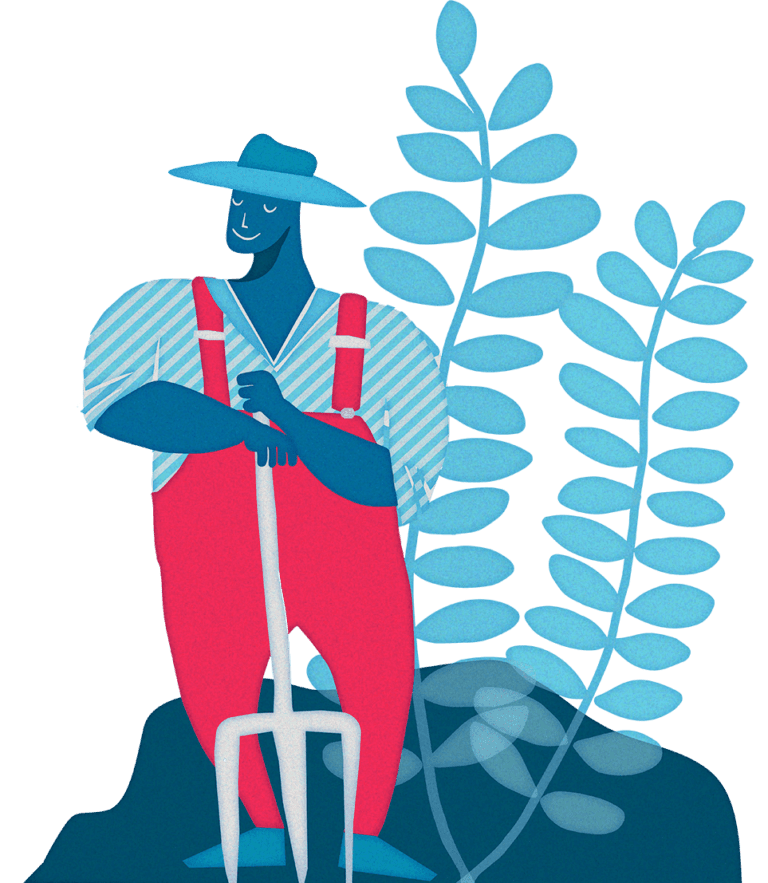 Tell the whole story
Trace is the final link in your storytelling. Through a link or QR-code that is placed on your product, consumers land on an interface where they can walk through the whole product history. Check out the journey of Trabocca's coffee, one of Trace's first users, to get a taste.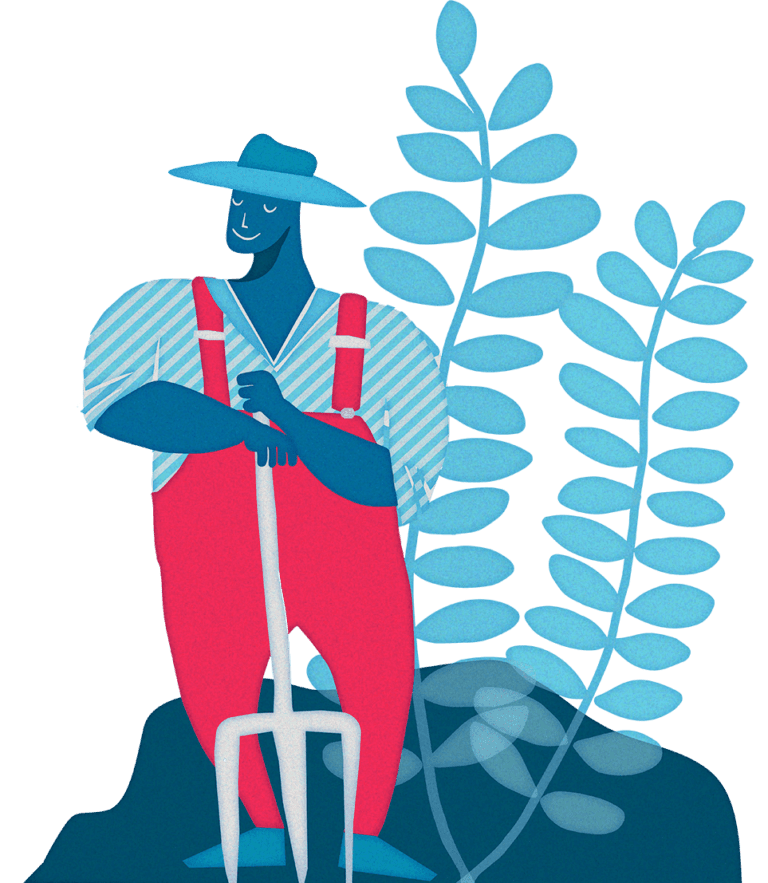 Set ambitions and share added value
The ultimate goal: by providing you with new knowledge of your chain, Trace allows you to evaluate your sustainability ambitions. Moreover, discover to whom in your chain the newly transparent information adds value, and distribute that value proportionally across the chain.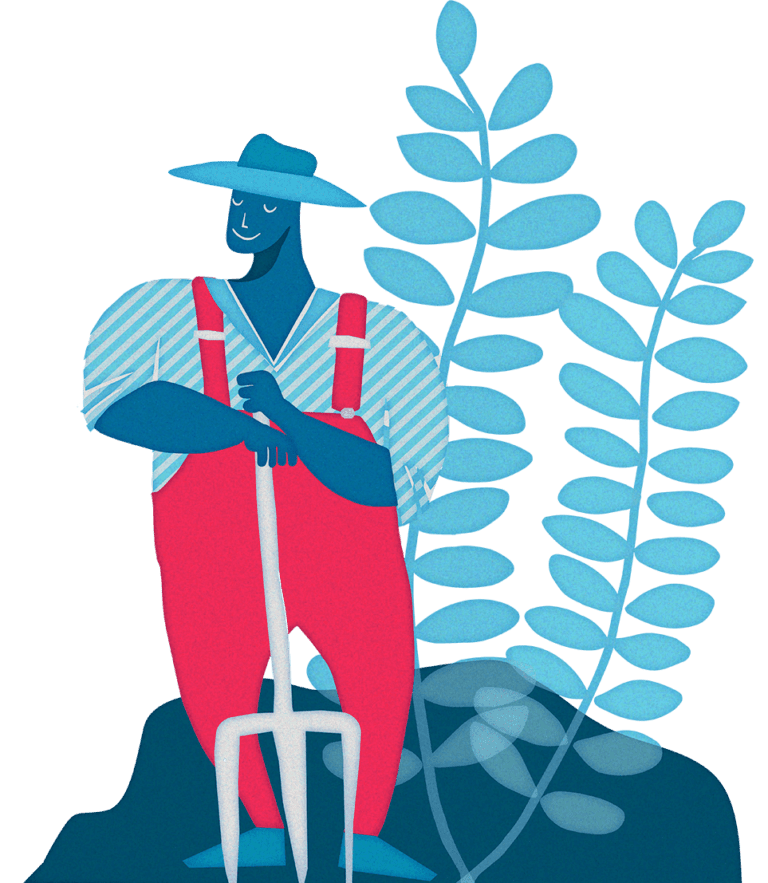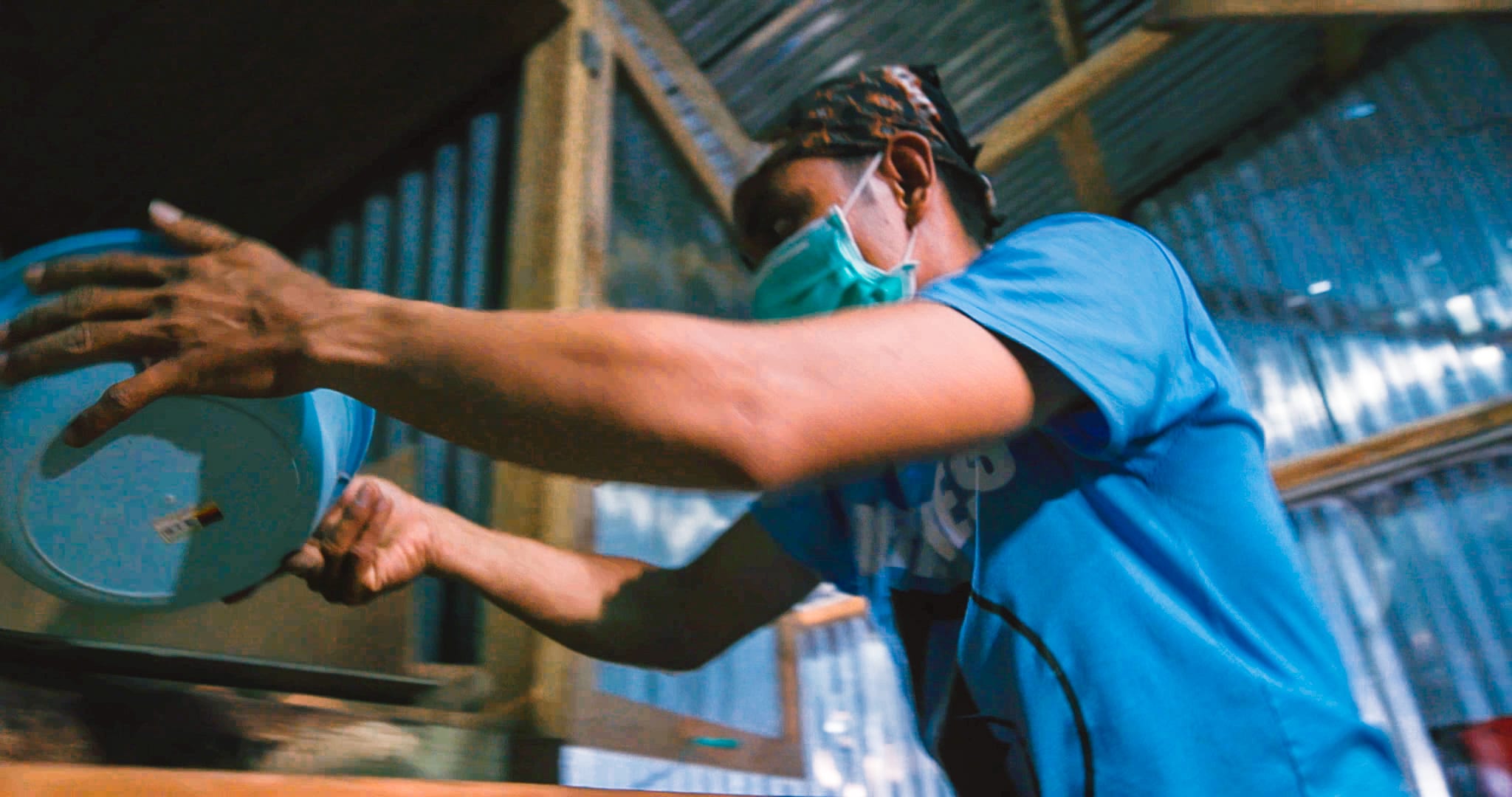 Why should I use Trace?
Get critical insight in the supply chain
Become aware of issues and risks
Share verifiable proof for claims
Connect directly with farmers
Share your story with customers
Branded consumer interface
Partner interface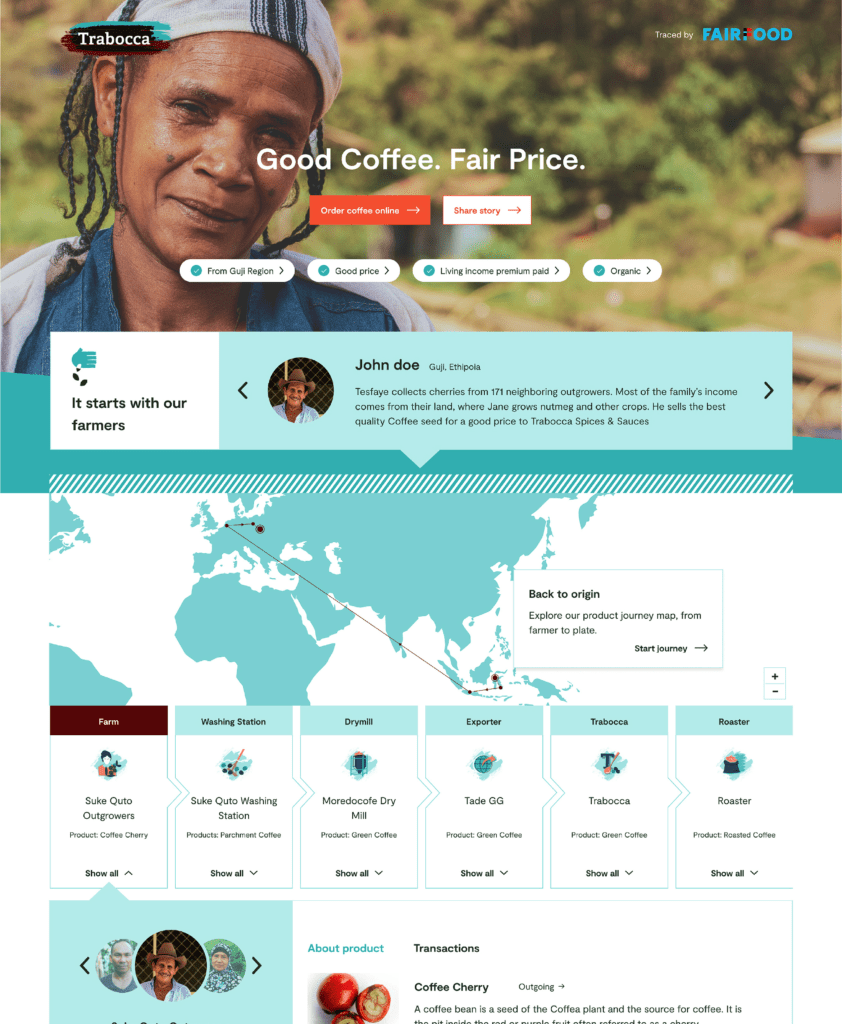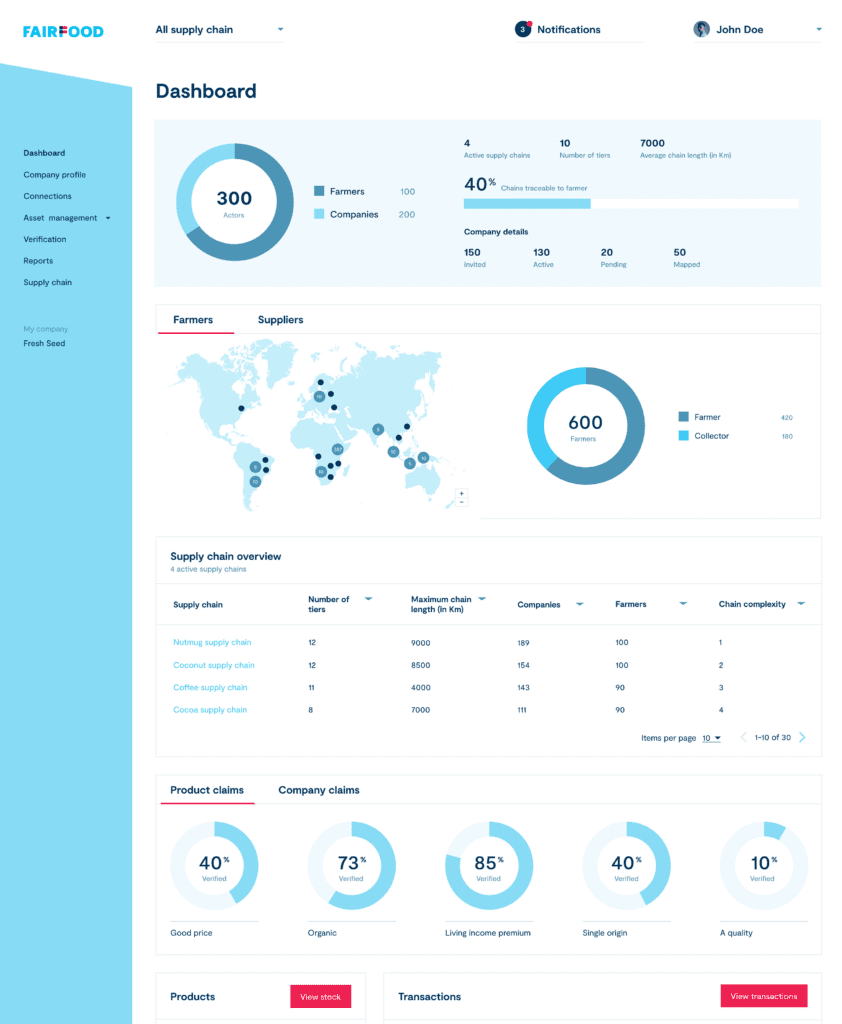 Do you already have a question?
How does Trace relate to certifications?
Certification labels have done a great job and raised a lot of awareness among consumers when it comes to social and environmental sustainability. Nevertheless, with current practices quality marks are reaching their limits. They will be the first to admit this. One problem with certification is that they only offer one standard, while every product and product chain is unique. To summarise this complex ecosystem of people, activities and processes in one binary certificate – fair, organic – is not enough. The next step lies in transparency and traceability – in connected chains and chain partners who can take their responsibility. Various certifiers, too, are looking into this. Trace is the next step. In the future, certification labels could potentially serve as a partner on the Trace platform. Fair trade or organic certifiers could act as the verifier of claims that are made within the Trace platform, be it with more transparency than current certification offers. 
Who owns the data on the Trace platform?
The data uploaded on the Trace platform will always remain in the user's hands and will never be used or resold by Fairfood or other parties without explicit permission.
Are consumers willing to pay more for products that are traceable?
Yes, we often see an increase in the price of traceable products by 1-12% and customers are happy to pay for it! Research shows that some 75% of consumers express demand for more product data. A similar percentage of consumers also distrusts the claims companies make about their products. We see in this a clear confirmation that creating a decentralised layer of trust with systems such as ours is a good way forward.
See all FAQ