One step closer to a direct connection with farmers
A little over a year ago, Fairfood and Cisco signed a new grant partnership to ensure that technology and data are used to enable a more inclusive future for farmers. The partnership allows us to further refine our tools and make steady progress toward reaching our goals: increase economic prosperity for farmers and food industry workers. How exactly are we building a path to a more inclusive future through the power of technology, you may wonder? Time to look back at the achievements!
With support from Cisco, Fairfood took another step towards better connecting farmers within agri-food value chains. A new Trace field application and Fairfood Farmer Cards are being tested and should allow smallholders who don't have access to a phone or the Internet to verify transactions and payments they receive on the Trace platform. In the first quarter of 2022, close to 2,000 farmers were already added to the platform.
That is just one of the highlights. This 2-pager tells the complete story: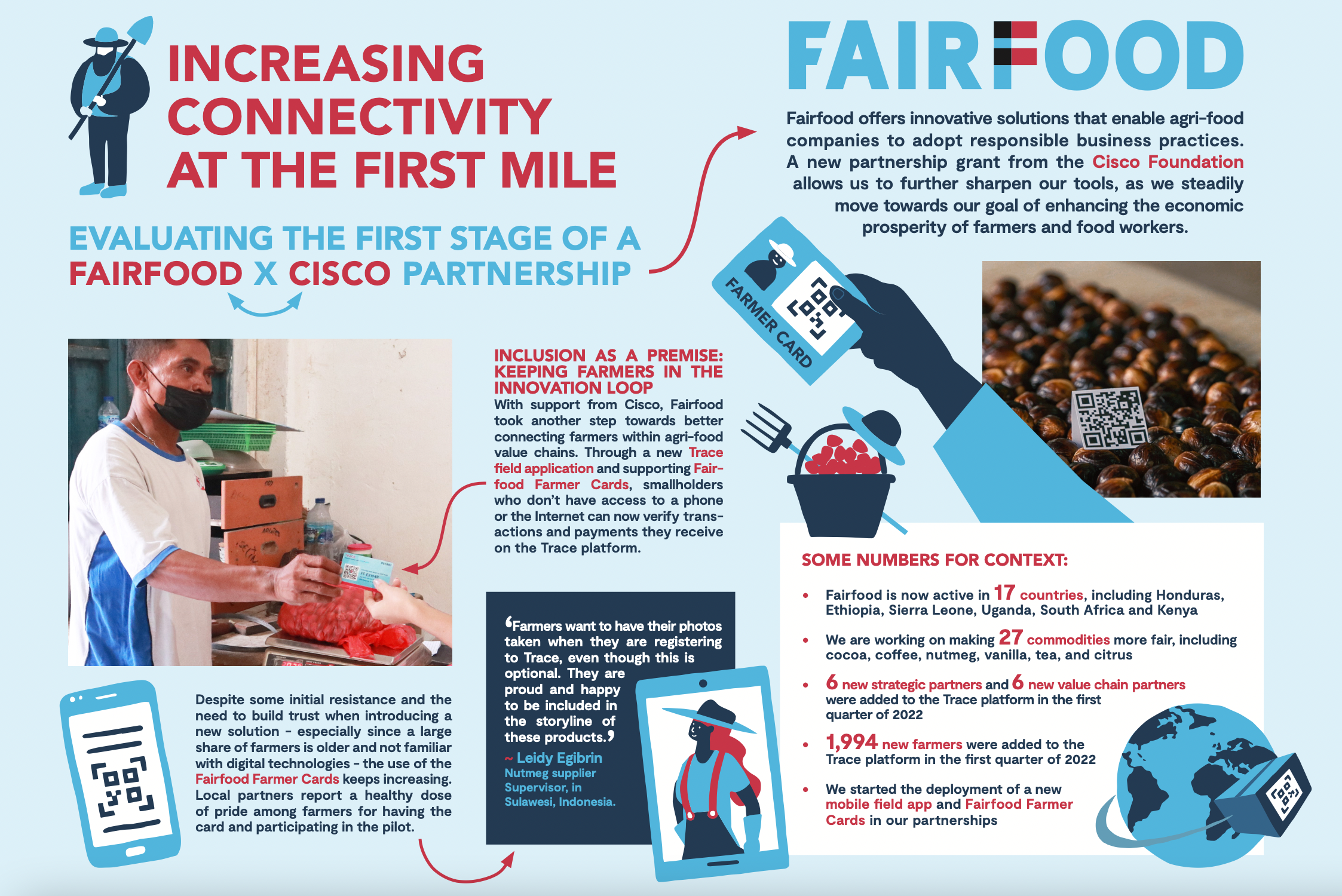 Download 2-pager