30 million cups
Together, Dutch coffee drinkers consume about 30 million cups of coffee every day. You might think that the coffee industry is thriving. Yet, value does not find those who farm our coffee beans. Millions of smallholder coffee farmers live below the poverty line: they earn less than 1,60 euros per day.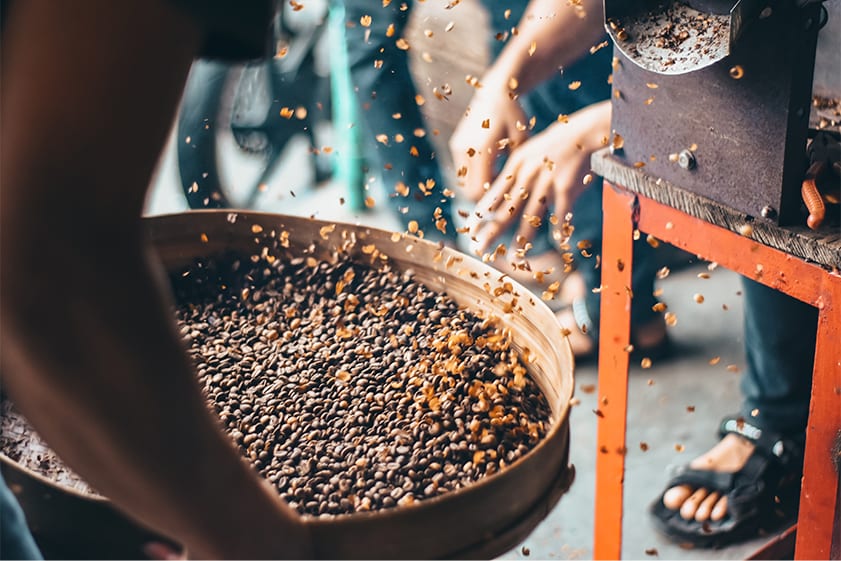 Is there such a thing as poverty-free coffee?
The majority of millions of small-scale coffee farmers are living in severe poverty, below the threshold of €1.60 per day. The small-scale coffee farmers in Ethiopia, Kenya, Uganda, and Peru experience the most severe financial strains. A common difficulty that these small-scale farmers face is being forced to borrow money under unfavorable conditions. This prevents farmers from having any type of savings. With the lack of savings, this causes a detrimental result of lack of access to medical care. These farmers have the inability to pay their medical bills or afford transportation to visit doctors and medical clinics outside of their villages. This pressing economic situation also results in child labor and the excessive use of pesticides. So far, no poverty-free coffee.
Did you know?
% of your coffee is produced in Ethiopia, Uganda and Indonesia
% of the Ethiopian population depend on coffee for their livelihood
% of your coffee cup money goes back to coffee bean farmers
million smallholder farmers depend on coffee for their livelihoods
What we did so far
Trabocca
In 2020 we kicked off a partnership with Trabocca. As a specialty-coffee brand, the Dutch coffee importer pays a premium price for higher-quality organic coffee; the farmer earns more. Regardless, the company wanted to learn whether their farmers earned enough to make a living income. To find out, Trabocca used our new traceability platform Trace.
Find the answer here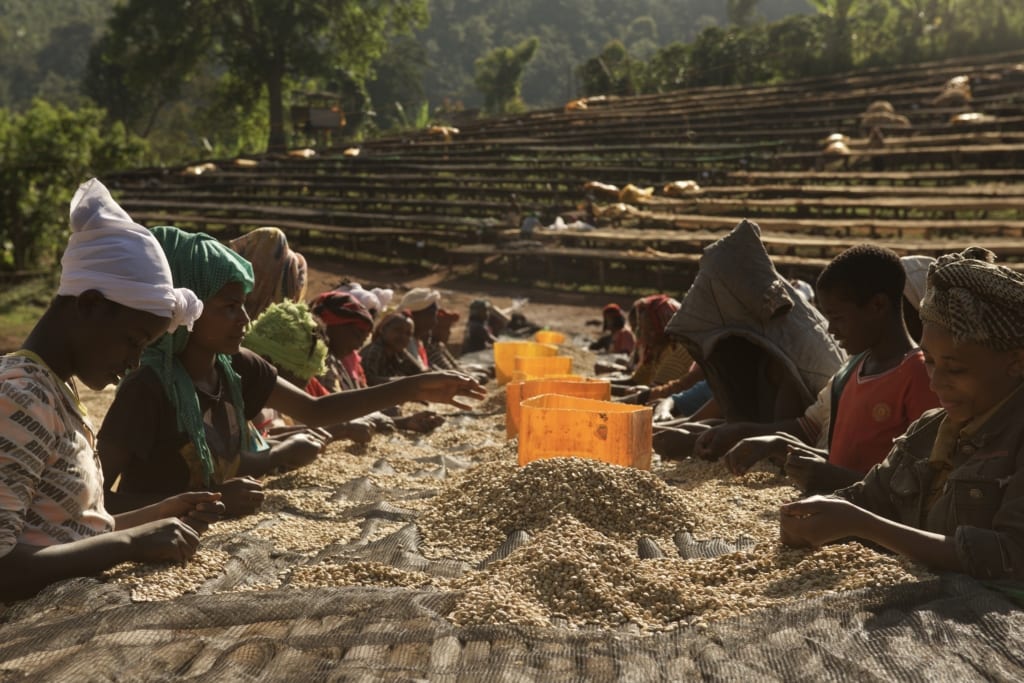 Pure Africa
Alongside Pure Africa Coffee, we are making 100% traceable coffee a reality. Using Fairfood's blockchain tool; Trace, we have supported Pure Africa in tracing their coffee beans – from farm to cup. The brand focuses on farmers as entrepreneurs, and is eager to uncover whether the higher-than-market price they are already paying, is enough for farmers to invest in their future.
More on Pure Africa
#WAKEcUPCALL
In 2018, we held a campaign for honest coffee. Together with Dutch coffee drinkers, this initiative was meant to shake up the coffee industry. We wanted to show coffee brands that there is a better and fairer way to do business. So, we lead by example: together with our partners ID Coffees and Bext 360, we put 100 kilos of Colombian coffee on the blockchain. Customers could see exactly where their coffee came from and who earned money from their purchase.
See what we did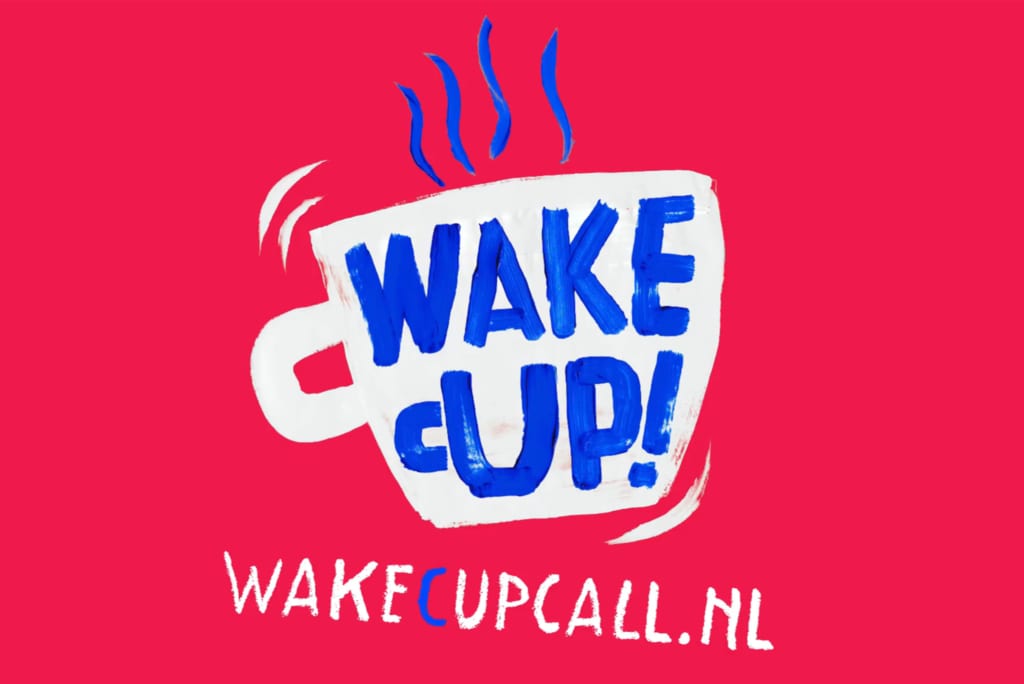 In the specialty coffee sector, we tend to believe that because we pay a premium for higher-quality coffee on our end, the farmer earns more. But how sure are we that that is actually true? And how much more is enough? To answer these questions, we decided to start tracking our farmers' ability to earn a living income using Fairfood platform Trace.
Discover Trace
Do you have a question? Maybe we answered it already!
What is a blockchain?
A blockchain is a distributed ledger that allows information to be captured and shared by a community. In this community, each member maintains their own copy of the information and all members must collectively validate each update. This provides a network with a single source of truth to work with. Very similar to a Google sheet, but better. Why? Because with blockchain, data can only be added according to a certain set of rules controlled by the network, and once added, the data can never be altered or deleted.
What is the added value of blockchain? 
The ingredients of our food travel thousands of miles until they end up on our plate. The chains are long and complicated and therefore not always equally insightful. Blockchain technology can provide transparency and ensure that captured data can be more customized and remains in the hands of the user. This makes blockchain a fair platform where data can be exchanged, even within competitive value chains. It creates an open food supply chain, from farmer to consumer. Both farmers and consumers will have access to important information. 
The farmer will have a view on further processing of his/her product, such as the quality label which is awarded at a later stage. In addition, the nutmeg farmer confirms, for example, that he has received a certain price for a certain quantity and type of quality. The consumer can see exactly where the product comes from, but also whether sustainability and quality promises are being fulfilled. The advantage is that sustainability and quality requirements on the blockchain can be guaranteed. 
Does Fairfood still organise campaigns?
Fairfood has undergone some changes: we realised that one way to make a direct change in our food system is by helping businesses to implement traceability and transparency in their supply chains. We want to drive sustainable change from the inside. The mission remains the same, however: to use our technology to the benefit of those who are at an obvious disadvantage in a long and complex supply chain. This means that campaigning is no longer our core business. Nonetheless, when needed we will not be afraid to take a stand!
What is transparency? And what does Fairfood want to achieve with it?
With transparency, we deduce a food supply chain that ceases to be opaque; one in which everyone can see where their food is coming from, by who it was harvested, and whether that someone got a fair price for their produce. Then, we proceed to the following question: do those people earn enough money to make a living income or wage?
We want to use the transparency that blockchain enables to help consumers answer that question and pick their food consciously. Is your food brand claiming to be paying a fair price to their farmers? Why not check for yourself. This is what we want to achieve: a food system in which consumers can verify veracity for themselves so that it can benefit those who cannot.
What is a living income? And what about a living wage? 
Simply put: earning a living income means that someone earns enough to lead a decent life. With more diction: a living income is the compensation that a self-employed individual receives for a standard working week that enables that farmer and all his/her family to afford a decent living. This means, among other things, that the household can afford basic necessities like: sufficient food and water, a roof over their heads, education, health care, transport and education. After basic necessities, the farmer should also have enough money to save, and build a pension.
It is important though, to make a distinction between "living wages" and "living income": a living wage applies to people with wages, whereas a living income applies to self-employed workers, such as the farmers behind our coffee. Learn more on this page.
Do you have any job openings?
At Fairfood we always welcome like-minded people who are keen on making a change in our food system! If there is no job opening, you can always send us an open application.
Our organisation's doors are also always open for interns and volunteers. Are you thinking communication- and project management? Or research? If so, we could use an extra pair of hands. If you think you will fit right in as an intern or volunteer, send us an open application. Who knows? You might become part of our team. Off to 100% transparency and traceability we go!
View all our FAQ's